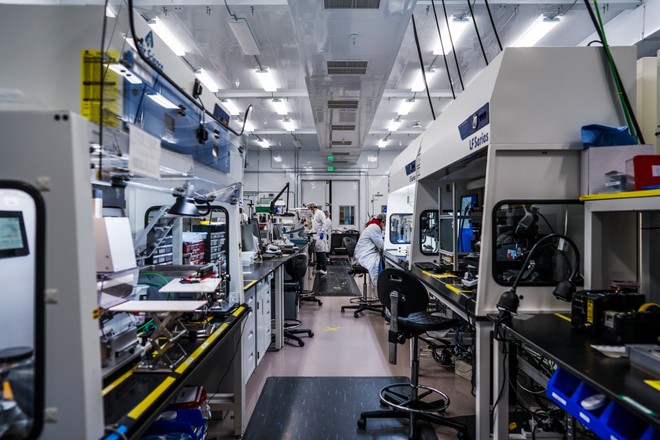 Solid state batteries represent a very important milestone in the development of modern accumulators. Thanks to this technology, autonomy and charging times they should improve significantly. Several companies and car manufacturers are working in this direction – as we have seen in recent times – with the aim of launching these batteries on the market over the next few years. Among the realities more active there surely QuantumScape that it is; backed by Volkswagen.
Over the past few months, this company has shared several updates on its solid-state technology development work. QuantumScape has now provided some further indication of its progress in a communication to shareholders relating to the latest quarterly report.
NEW STEPS FORWARD
At the end of April, the company reported that it was testing a new 16-layer cell with good results. Now, QuantumScape reports that it has built a cell with its 24-layer solid-state technology that has achieved comparable results with previous ones.
What was communicated is; important because & eacute; the new 24-layer cells have reached a standard suitable to be attractive to car manufacturers. These new cell prototypes are in fact candidates to be considered the & quot; sample A & quot ;, that is; the first version of the cells that will go into production in the future. Before getting to the actual mass production, the company will realize; also the & quot; sample B & quot; and & quot; sample C & quot ;. The cells & quot; sample B & quot; should enter the test phase in 2023, the & quot; sample C & quot; within 18 months after.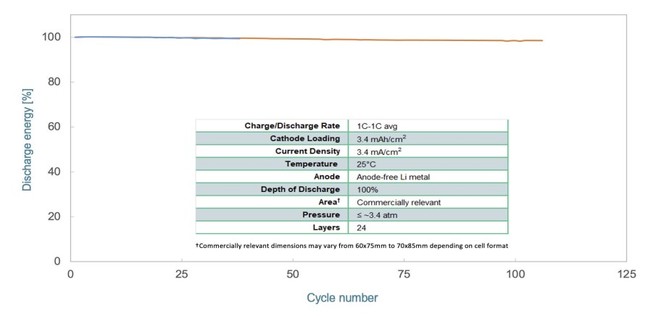 QuantumScape added that these 24-layer cells (sample A) will be delivered to its customers. They will not, however, all be the same as they adopt different standards depending on the customer's requests. In fact, the company has tested its cells in different formats , including a proprietary one.
During the last quarter, the company reported that it had to overcome a number of challenges in its manufacturing processes. In particular, they ran into problems related to impurities . In addition, progress has been made in the separator production process, which is expected to reach the production rate of 8,000 pieces per week towards the beginning of 2023. QuantumScape will produce; samples A and B on the QS-0 pilot line in San Jos & eacute ;.
This is very interesting information but it proves once again that to see this technology on series electric cars we will have to wait still a long time . Even if it should be ready in a few years, at the beginning it will be; reserved for a few cars. For a wide diffusion the wait, most likely, will be; still long. This is why & eacute; at the same time, work is being done to improve the current battery technology that still has a lot to offer.
The best value for money 5G Smartphone? Redmi Note 9T, buy it at the best price from Amazon at 239 euros .