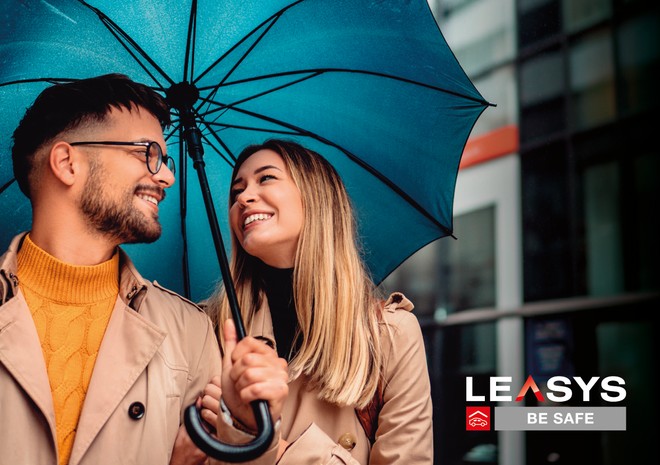 Leasys , the company & agrave; of the Stellantis Group that deals with long-term rental solutions, has announced a novelty; born thanks to the collaboration with Nobis Assicurazioni , a company of the Nobis Group that deals with products for the automotive sector. From this collaboration & egrave; born Leasys Be Safe . It is a insurance coverage designed to protect those who choose to rent a vehicle for the long term, whether they are private individuals or legal entities.
MODULAR SOLUTION
L & # 39; objective of Leasys, therefore, is; that of guaranteeing maximum tranquility to all its customers who choose a long-term rental solution. Entering more in detail, according to what & egrave; been told, Leasys Be Safe & egrave; a modular solution that can be combined with all Leasys long-term rental formulas. Insurance that aims to offer protection in the event of job loss or significant drop in turnover, disability; permanent from injury and hospitalization for serious pathology.
Therefore, Leasys Be Safe provides full economic coverage of the costs borne by the customer in the event of early termination of the contract such as rental penalties (up to 6 fees) and any damage to the vehicle not previously reported, up to a maximum of 20,000 euros .
It is, therefore, an interesting solution given the period of great uncertainty we are experiencing. Indeed, on this new product to be combined with long-term rental solutions, Rolando D & rsquo; Arco , CEO of Leasys, commented:
With Leasys Be Safe, the result of an important synergy between our company & agrave; and a partner of excellence such as Nobis Assicurazioni, we want to offer individuals and companies the best solutions for mobility; more safe, efficient and carefree. Especially in a moment like the one we are experiencing, the desire for serenity; and greater safety & egrave; even more; concrete, and the rental has proven to be able to offer one of the best answers; efficient to the needs of mobility; of people.
Maria De Nobili , Director of the Automotive Division of Nobis Assicurazioni, added:
We are pleased to collaborate with Leasys, a brand of the Stellantis Group with whom we share a strong orientation towards innovation and constant attention to the creation of value for the entire automotive supply chain. We firmly believe that this product will guarantee; an important competitive advantage to our partner, thanks to its peculiarities; to offer great flexibility, addressing a very broad target that includes individuals and legal entities, and to genuinely support clients in the event of unforeseen occasions such as job loss, serious disability; or a hospitalization.
108MP at the best price? Realme 8 Pro, buy it at the best price from Amazon at 279 euros .