One of the richest Ukrainians died in a Russian bombing raid: Oleksiy Wadaturskyj. In his homeland, the grain merchant is considered a hero for his resistance to the Russian naval blockade.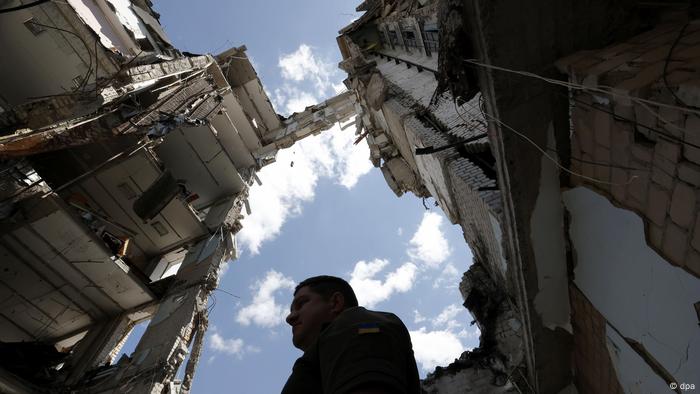 Oleksiy Vadaturskyj died in a Russian attack – in the picture the destruction of the regional government building
Death by Russian bombs overtook him in his sleep. On Sunday night, the southern Ukrainian city of Mykolayiv suffered one of the heaviest bomb attacks since the beginning of the Russian war against Ukraine. Oleksiy Vadaturskyj and his wife Raisa died instantly when the bomb hit their house. Attacks are part of everyday life for Mykolaiv: Russian troops have been standing outside the city gates for months, where their advance from the Crimean Peninsula towards Odessa was stopped.
Watch the video 01:55
Russian attacks on Mykolaiv (07/12/2022 )
Most of the civilians have long since left the city, which had a population of half a million before the war. Life under constant fire is too dangerous. There is no drinking water, and often no electricity either.
No palace, no private jet
With a fortune of around half a billion euros, Oleksiy Vadaturskyj was one of the richest citizens in Ukraine. He did not leave his country during the war and many compatriots admire his bravery. "Like some other rich Ukrainians, he could spend his twilight years in a villa in Vienna or Geneva and not under Russian bombs. But he was different: courageous and modest." Statements like these are heard again and again from insiders in the agricultural industry who knew Wadaturskyj.
He was a caregiver who always had the well-being of his company's more than seven thousand employees in mind. Someone who often went to eat in the company canteen, while people in Ukraine are more used to showing off their wealth from nouveau riche agricultural barons. But palaces and private jets were not for Wadaturskyj.
The 74-year-old was one of the pioneers of the Ukrainian market economy after the collapse of the Soviet Union – a self-made man. He made his fortune trading grain. In 1991, the son of kolkhoz farmers from southern Ukraine founded his company Nibulon together with partners from Hungary and Great Britain. Thirty years later, Wadaturskyj's company is one of the country's top three agricultural exporters, handling four to five million tons of grain annually. The entrepreneur managed the fortunes of Nibulon himself until his death; in recent years his son Andrij has also stood by his side.
A visionary with big plans
In search of money for his ambitious plans, Wadaturskyj benefited from his good reputation. Large institutional investors such as the World Bank and the European Bank for Reconstruction and Development (EBRD) granted millions in loans, which the grain magnate used to build silos and transhipment ports. Later he gave his company a second mainstay: he built barges to transport the grain faster and cheaper from the fertile black earth region of central Ukraine to the south – to Mykolaiv or Odessa, where it was transshipped. "He invested every euro in the future of the company. With him, you could be sure that he wasn't putting any money aside to finance a nice life," says an industry expert who has worked for foreign development banks in Ukraine.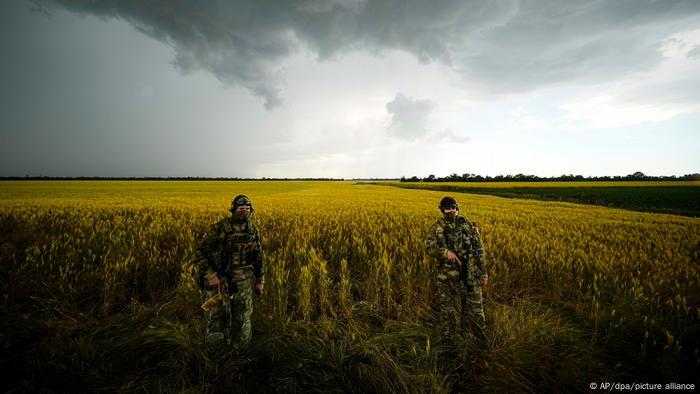 Russian soldiers in front of a Ukrainian wheat field: the two wheat exporting countries compete on the world market
Wadaturskyj's straightforwardness was also legendary. When in 2011 close confidants of the then pro-Russian President Viktor Yanukovych put pressure on him and pro-government businessmen threatened a hostile takeover of his successful company, he made the blackmail public and asked foreign financiers for help. A courage that was rare in the reign of Yanukovych.
Resisting the Russian blockade
With equal determination, Oleksiy Vadaturskyi defied the Russian invasion when Moscow's troops invaded Ukraine in February 2022 and blockaded the Black Sea ports. The Nibulon concern was looking for alternative export routes for Ukrainian grain. In April, Wadaturskyj decided to work with partners to build a transhipment port in Ismail in the Danube Delta in order to export the grain upstream towards Central Europe or to bring it to the Romanian Black Sea port of Constanta. That was long before the export agreement with Russia was signed in Istanbul with international mediation. Oleksij Wadaturskyj did not live to see these ambitious plans come true.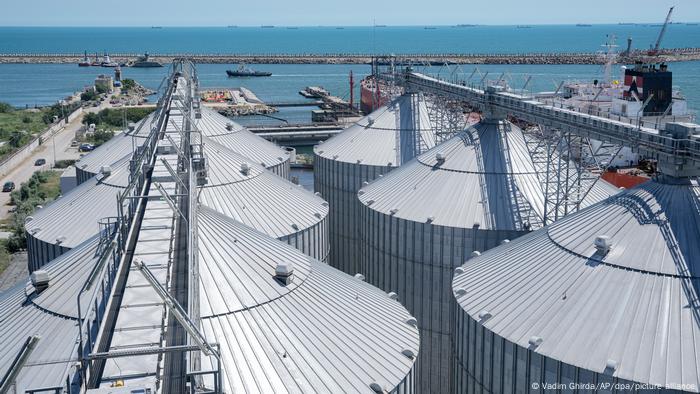 Romania's largest Black Sea port, Constanta: Oleksij Wadaturskyj wanted it use for exports
Many people in Kyiv suspect a targeted Russian attack behind the bombing of Oleksiy Vadaturskyj's house. His death weakens a key competitor in the global agricultural market, where Russian and Ukrainian grains compete. In addition, Moscow was concerned about Vadatursky's commitment to Ukraine's defense capabilities. In November 2021, a few months before the Russian invasion, Nibulon signed a preliminary contract with French shipbuilder ОСЕА. Patrol boats for the Ukrainian border guard in the Black Sea are to be built at the shipyard in Mykolaiv.
Before the war, Oleksiy Vadaturskyj was hardly known outside of the agricultural sector. Now he is celebrated as a hero in Ukraine. He became a role model for many people – not only because of his resistance to the Russian invasion, but also as a businessman with clear values.
Watch the video 02:16
Free passage for the first grain freighter (08/01/2022)