New iPhone 14 features: this is coming
Every year the question is what's new in the latest iPhone. Apple actually adjusts all kinds of specs and other features every year, but often focuses on some important new features and improvements. That will also be the case with the iPhone 14 and iPhone 14 Pro this year. In recent months, there have been various rumors about the iPhone 14, which give a good idea of ​​what is to come. But what are the main new features of the iPhone 14 models? That is what we focus on in this article.
Always-on
Not a notch, but a punch-hole
48-megapixel camera
A16 chip
Front camera improved
#1 Always-on coming to iPhone (but only in Pro models)
You already know Always-on from the Apple Watch, but it seems almost certain that the function will also come to the iPhone 14 this year. To the iPhone 14 Pro and iPhone 14 Pro Max, to be exact. These two models get a new screen with an extra low refresh rate, so that the screen can always remain on. This is presumably used for the lock screen, where the wallpaper is shown in a dark view and the new lock screen widgets from iOS 16 remain visible. This way you always keep track of the time, the weather, your calendar appointments and more, without having to unlock the iPhone or activate the screen.
Also read our article about the benefits of always-on on the iPhone. After years of rumors and various recent evidence, it is very likely that this feature will come to the iPhone 14 Pro and iPhone 14 Pro Max this year.
Also see


#2 Notch gives way to punch-hole (but only in the Pro models)
Another screen change is coming to iPhone 14 Pro and iPhone 14 Pro Max. The notch, the well-known notch at the top of the screen, makes way for a new punch-hole and pill-shaped recess. This contains the sensors for Face ID and the front camera, but no longer in a larger bite from the screen. We do wonder if this new combination still has a function, besides that it might look nicer (although, tastes differ). Is Apple going to do something with the extra screen space? It seems that the screens of the Pro models are slightly longer.

#3 New 48-megapixel camera for 8K video (but only in the Pro models)
The camera is always the subject that Apple makes many innovations in every year. This year, for the first time since the iPhone 6s, the amount of megapixels of the wide-angle lens would get a huge boost: from 12-megapixel to 48-megapixel. But that doesn't mean that all your photos will immediately get a huge boost to 48 megapixels (although it will undoubtedly make for better photos), because it would be especially useful for shooting video. Instead of 4K, you could shoot movies in 8K with the iPhone 14 Pro (Max). Apple has been doing more and more in the field of video filming in recent years, such as the movie mode in the iPhone 13, support for Dolby Vision and more.
It doesn't seem like the regular iPhone 14 and new iPhone 14 Max will also get a much improved amount of pixels in the wide-angle lens. Nevertheless, we think that Apple will also make some changes in these models for better photos. You can read more in our article about the iPhone 14 camera.
Also see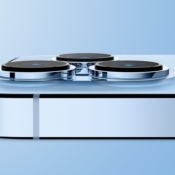 This is what we expect from the iPhone 14 camera: 48 megapixel
cameraThere are already a lot of rumors about the camera of the iPhone 14 (Pro). In this overview we put them together.
#4 Faster A16 chip (but only in the Pro models)
Unique: Apple will probably not use the latest chips in all models of the iPhone 14 series. The new more powerful A16 chip (including faster RAM) would only be in the new iPhone 14 Pro and iPhone 14 Pro Max. This extra powerful chip is probably also the engine of the aforementioned 8K video filming. In recent years, improvements in the chips have mainly been noticeable in new camera functions, so that will also apply to the A16 chip for the most part. Still, we expect some improvements over last year's A15 in other areas, such as graphics performance.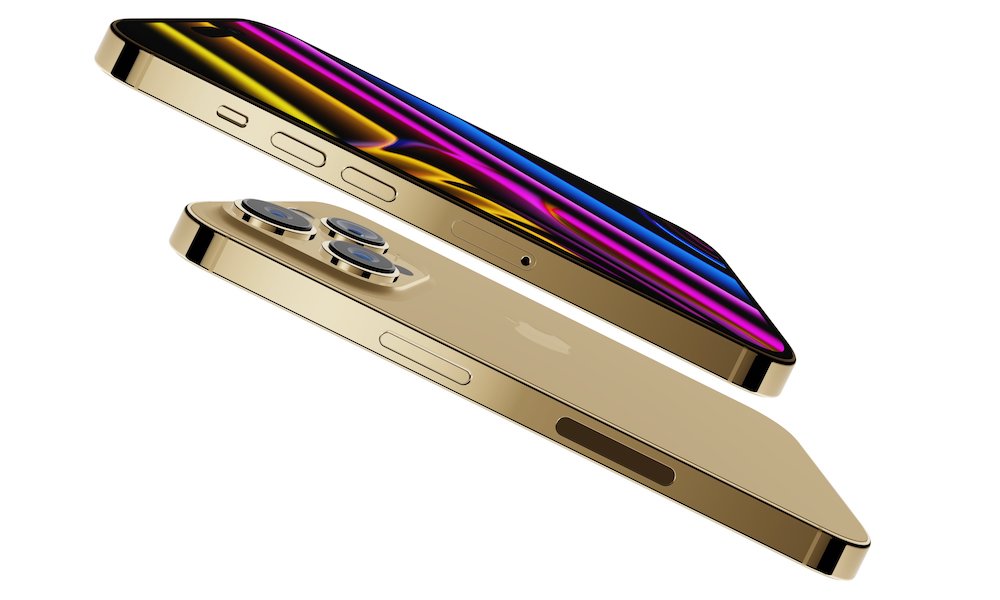 And what about the iPhone 14 (Max)? For the time being, these seem to continue to use an A15 chip from last year, whether or not in an improved form. There are rumors about more working memory, because the overall performance also benefits. Apple could also go for an A15X chip, for example by using the improved GPU from last year's Pro models in the new iPhone 14 (Max). In any case, a source says that the standard iPhone 14 models also benefit from improved performance.
See also

This is what we can expect from the iPhone 14 chip: 5nm process, small performance boost
In this article we list the current rumors about the processors in the iPhone 14 series. A lot of predictions have already been made by analysts and rumor-mongers. Which ones can be trusted?
#5 Improved front camera with autofocus
But not only the rear camera will get an upgrade, because the front camera would also get a big improvement. In addition, there is also a new function: autofocus. We've known this for years from the rear cameras, but the front camera didn't have that yet. This makes it easier to automatically focus on faces and there is more depth in the photos. The lens would also consist of six elements instead of five and the camera will have a better aperture. There's no word on whether these new features are coming exclusively to the Pro models or not, so we're assuming for now that we'll find this improvement in all iPhone 14 models.
What about the regular iPhone 14?
As you have already seen, most of the new features in the iPhone 14 relate to the Pro models, i.e. the iPhone 14 Pro and iPhone 14 Pro Max. Apple is therefore expected to do more this year to distinguish the two lines more from each other. The new features are therefore mainly improvements that only pro users will benefit from (as Apple will argue).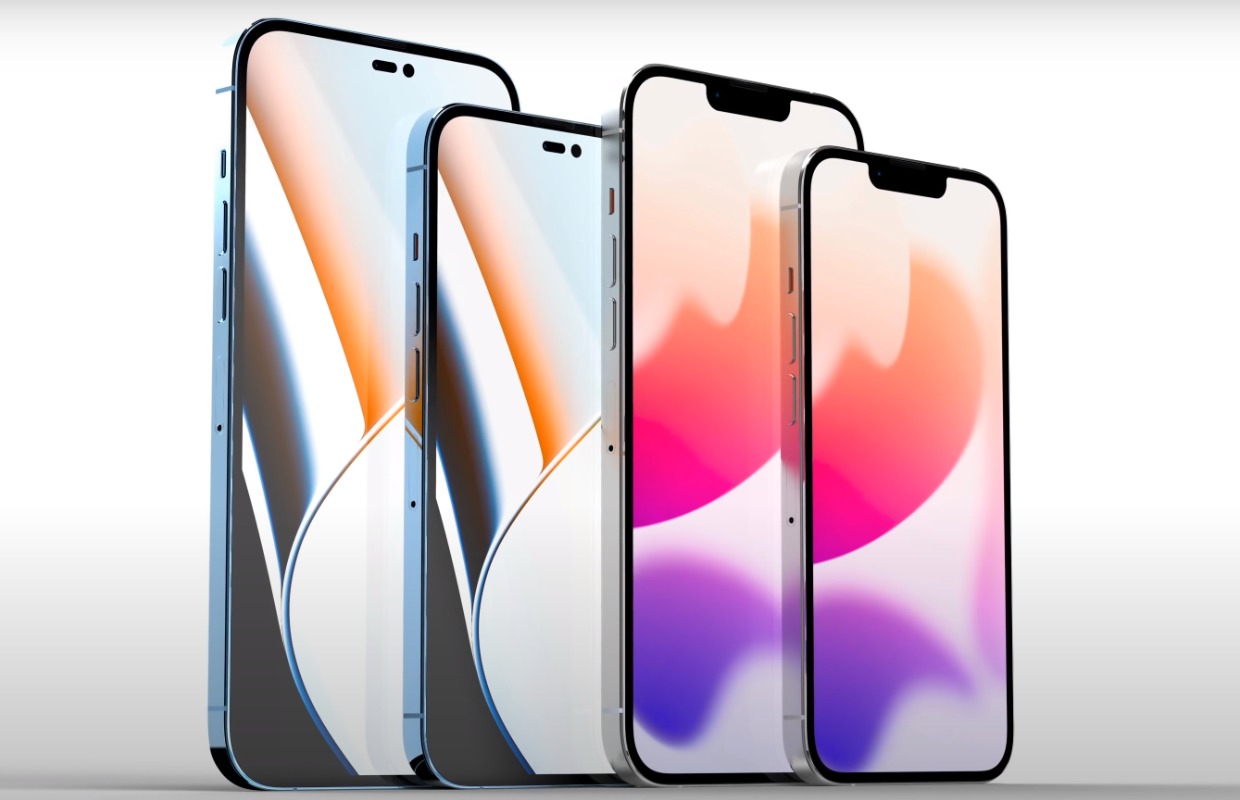 You might be wondering, what's new in the iPhone 14? First of all, there will be a new larger model (instead of a smaller one). You may have seen it before in this article: the iPhone 14 Max. This model will have a 6.7-inch screen (the same size as the iPhone 14 Pro Max), but without all the pro functions. The larger iPhone has been a sales hit for generations, while the small mini devices have been a lot less so in the past two years. That would be the main reason for Apple to choose an iPhone 14 Max instead of an iPhone 14 mini.
Other improvements we expect are better WiFi (Wifi 6E), a slightly longer battery life and other smaller tweaks. You can read more about it in our articles about these devices.
All about the iPhone 14 Max
All about the iPhone 14
These features aren't coming to the iPhone 14 yet
In addition to these five major improvements, there are also features you might have expected or hoped for this year (rumored or not), but are likely to make it this year. haven't seen the light yet.
Usb-c
Periscopic camera
Return of Touch ID
#1 Usb-c not yet to iPhone< /h2>
Is usb-c finally coming to the iPhone? It doesn't look like that yet. While the EU's plans for a universal charging port in smartphones are nearing completion, it wouldn't be mandatory until the fall of 2024. That gives Apple a few more years to meet this. The iPhone is expected to switch to USB-C in 2023, although that will not be entirely Apple's free will.
See also


'iPhone with usb-c port coming in 2023'
Apple has been rumored to release an iPhone with usb-c for more than five years . How are things? In this article we collect the latest rumors.
#2 Periscopic camera won't come until next year
There have also been rumors for years about a periscopic camera in the iPhone. This would yield a more advanced form of optical zoom, so that you can zoom in much better without loss of quality. But it seems a bit much for one 48-megapixel wide-angle camera and a new periscopic camera in one year. You see more often that Apple is spreading new functions that are being worked on over several years, so it is expected that the periscopic camera will only come with the iPhone 15 Pro Max, so in 2023. But it could also take longer.
See also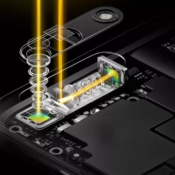 Rumor: 'Periscope camera only in iPhone 15 Pro Max'
The optical zoom of current iPhones only goes up to 3x. Apple has plans to increase that further thanks to a periscope system. There have been rumors before that the periscope camera would be introduced, but the iPhone 15 Pro Max now seems to be the first and only candidate.
#3 No Touch ID comeback
A frequently requested feature: When will Touch ID be back in the iPhone? Rumors about a fingerprint scanner in the screen have been going on for years, but time and again it does not happen. According to the latest reports, the iPhone will not get a Touch ID sensor in the screen in the coming years. It is doubtful whether the feature will ever be added again, although several reliable sources have said that Apple has been experimenting with it.
See also


Rumor: 'iPhone not yet with Touch ID in the display'
Have you still set your sights on an iPhone with Touch ID in the screen? Then your patience will be put to the test. A well-known analyst now says that it won't happen in the coming years anyway.
In our round-up pages you can read a lot more about the new iPhone 2022 line-up:
iPhone 14 Pro
iPhone 14 Pro Max
iPhone 14
iPhone 14 Max
iPhone 2022 line-up
See also