Apple is planning a lot with iOS 16. We also found several new functions in iOS 16 beta 2 and we will continue with beta 3. Here, too, there are plenty of noteworthy improvements and new features to discover. The shared iCloud Photo Library can finally be tried and Apple has added a brand new Isolation Mode (Lockdown Mode). Also, the clownfish wallpaper is back! These are the new features in the third beta of iOS 16.
#1 Shared iCloud Photo Library
#2 Isolation Mode
#3 Websites to Translate English
#4 More fonts for the clock on the lock screen
#5 Calendar widget on the lock screen
#6 Clownfish wallpaper

< li>#7 Astronomy Wallpaper

#8 Memories
#9 AFib History
More minor tweaks in iOS 16 beta 3
#1 Shared iCloud Photo Library
It is now possible to create a shared iCloud Photo Library. This feature was already promised and can now be tested with friends and relatives. You can invite up to 5 people to your shared photo library and everyone can add, edit and delete photos. These people do not have to be part of your family. But beware: you can only have one shared photo library, so choose carefully which group you will share with!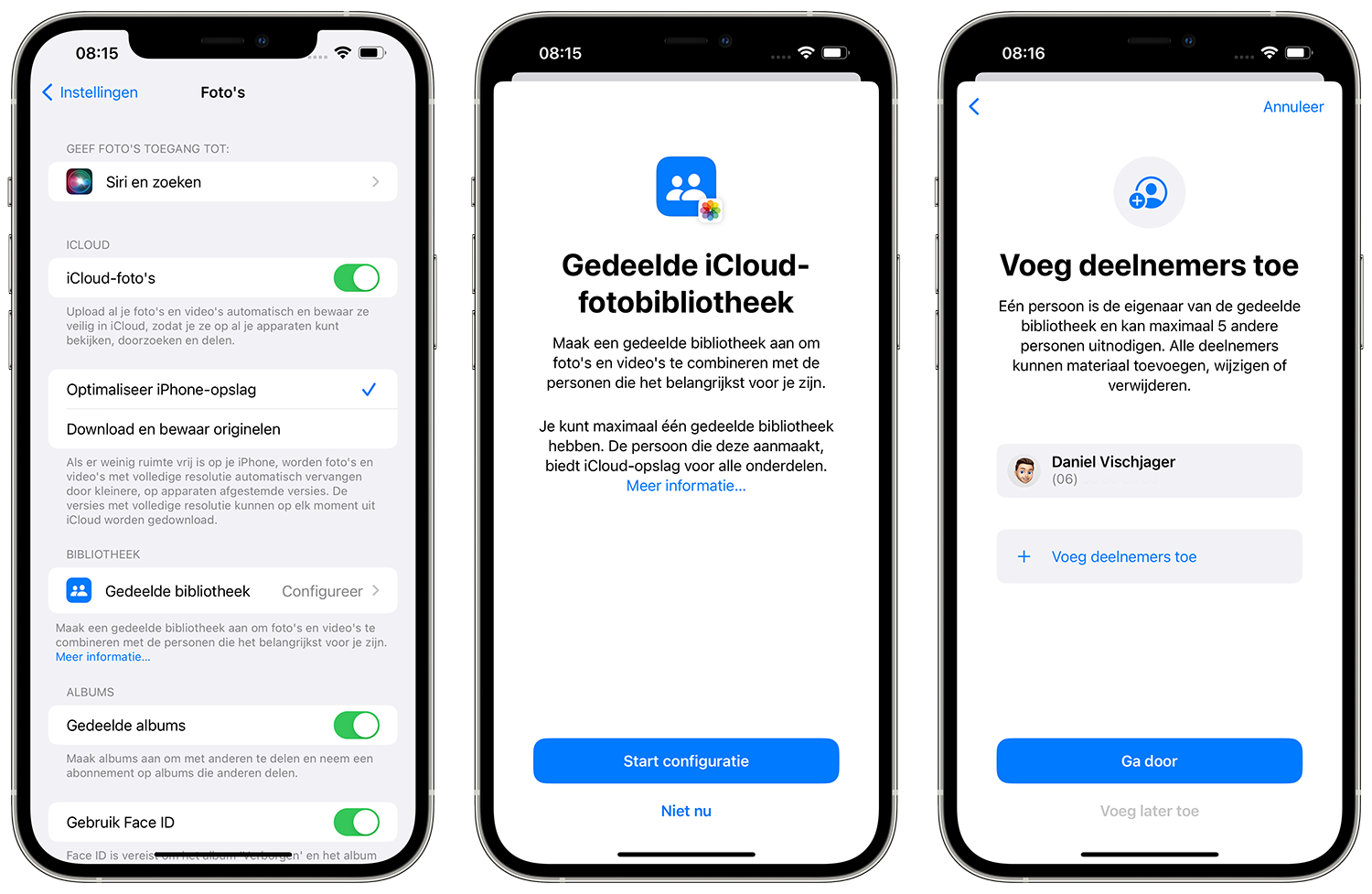 In the Camera app you will now find a separate button at the top of the screen, with which you can indicate whether a photo is sent to your own photo library or go to the shared photo library: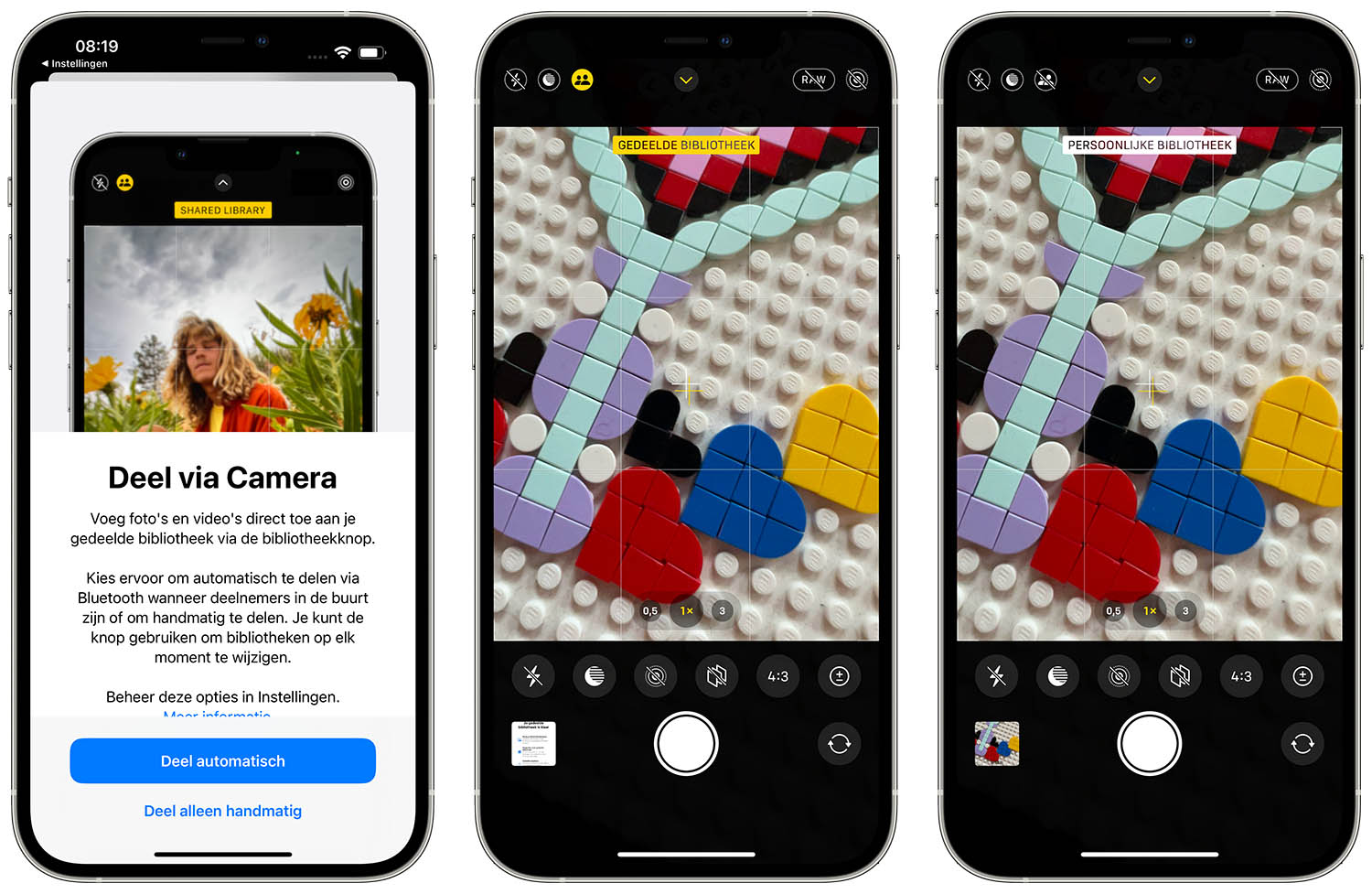 Also see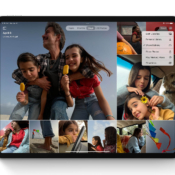 Shared iCloud Photo Library in iOS 16 Why It's Coming – And Here's Why It's Coming – is
From autumn 2022, Apple offers you the possibility to create a joint iCloud Photo Library. Anyone can add photos and see all of the others' photos, even if someone else took them. Here's what you need to know about shared iCloud Photo Library.
#2 Isolation Mode
A surprising new feature that Apple hasn't talked about before. In Isolation Mode (Lockdown Mode) you are extremely well protected against cyber attacks. This feature is not intended for everyone, but for a small group of potential targets such as activists and journalists dealing with repressive regimes. The feature minimizes the chance of an attack or the installation of spyware. The Messages app blocks attachments, and FaceTime blocks calls from people you haven't interacted with. You also no longer have shared photo albums and you cannot install configuration profiles.

See also


iPhone Lockdown Mode in iOS 16 protects you from attacks
Apple has announced a new feature called 'iPhone Lockdown Mode'. Found in iOS 16, it protects you from cyber-attacks and spyware.
#3 Translate websites into Dutch
In the second beta we found the option to use the Translate app in Dutch. Beta 3 includes an extra translation function for Dutch and Belgians: you can now also translate websites into Dutch in Safari.

#4 More fonts for the clock on the lock screen
As of iOS 16, you can choose from multiple fonts for the clock on your lock screen. Previously you could choose from 6 options, now there are 8. There is now also one with thicker lines and the default font is back.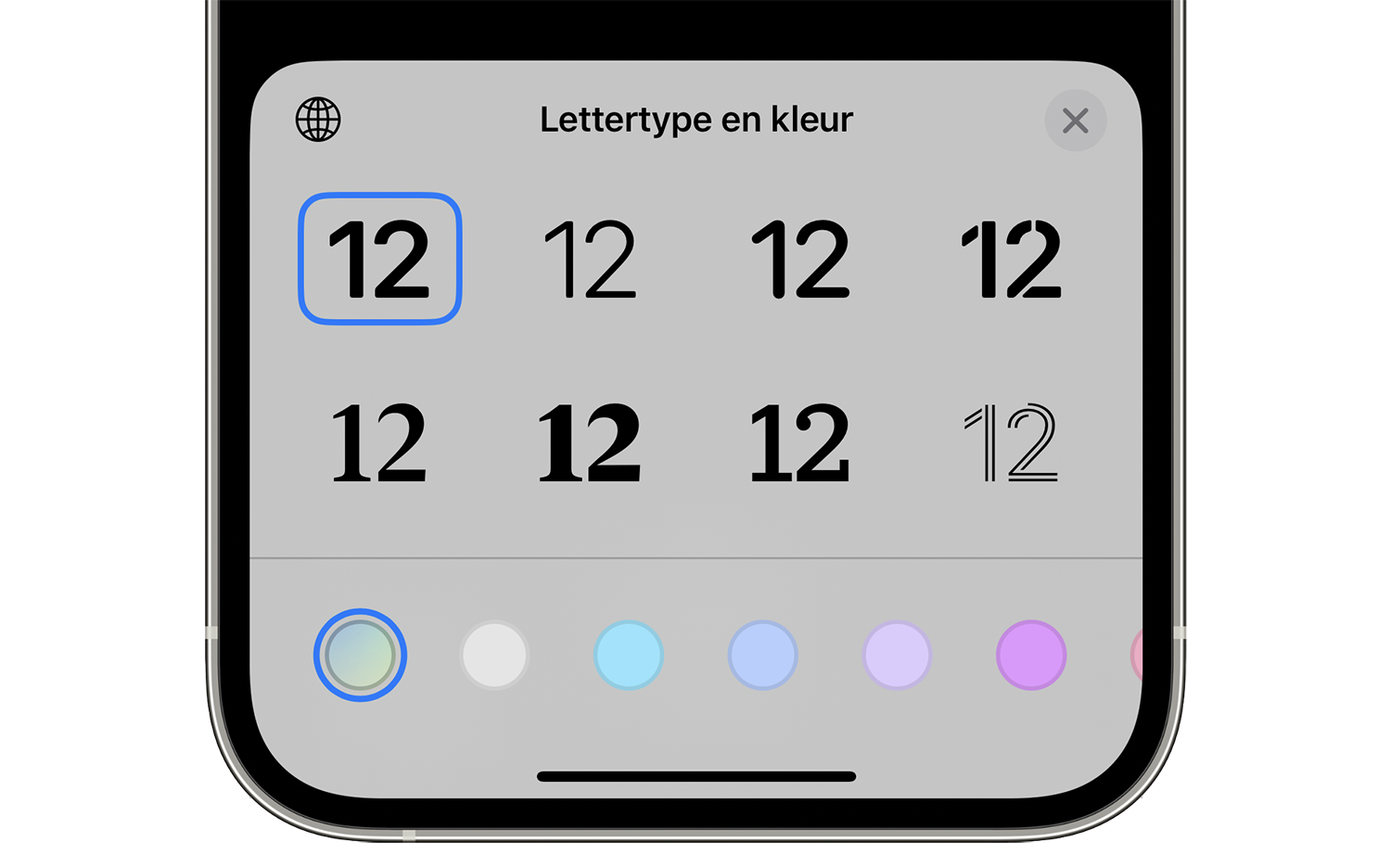 #5 Calendar widget on lock screen
In the Calendar widget on the lock screen, you will no longer see upcoming events. This is done for privacy reasons. When the screen is locked, others can no longer see which appointments you have to go to because the text has been made illegible. Once you unlock your iPhone you can read it again.

#6 Clownfish Wallpaper
For the first time, you can officially choose the clown fish wallpaper from days gone by. This wallpaper was demonstrated by Steve Jobs in 2007 and was also used in the marketing material for the very first iPhone, but Apple never released it. Now anyone can set the clown fish wallpaper as wallpaper. For those in the know: this is the Amphiprion Chrysogaster, also known as clownfish in common language. But thanks to Nemo, the name clownfish is much more established.
See also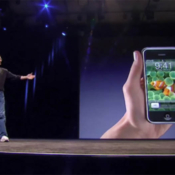 iOS 16: The Clownfish Pays Tribute to Steve Jobs -wallpaper!
For the first time, you can choose the clownfish wallpaper from days gone by as it has been added as a new feature in iOS 16 beta 3. There is something special about this wallpaper.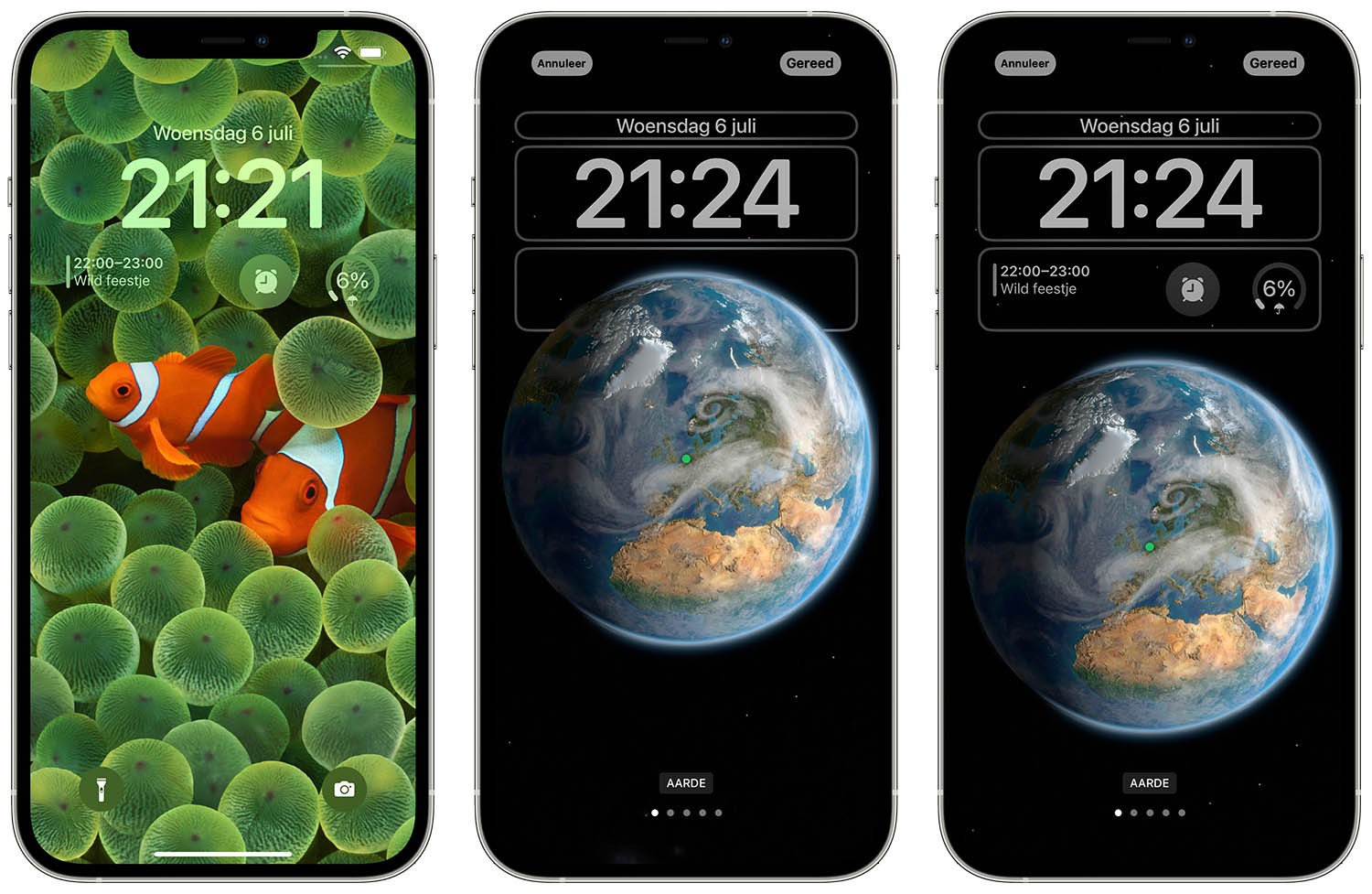 #7 Astronomy wallpaper
The existing Astronomy wallpaper has been modified . If you use this with widgets, the image of the earth will slide down slightly so that you can still see all the details. If you didn't choose any widgets, the image will be a little higher on your screen.
#8 Reminders
There is a new 'Include Due Today' toggle in the Reminders app settings. This option has not yet been translated into Dutch in the beta. If you turn on the switch, you get both expired tasks and tasks due today. This will affect the counter that tells you how many tasks you still have to do.
#9 AFib history
Not for Europeans, as this feature only works in the United States for now. In iOS 16 and watchOS 9, AFib history has been added for people who suffer from atrial fibrillation, a form of irregular heartbeat. If you have been diagnosed with this condition, you can see when and how often you suffered from it. It is easier to share this information with your doctor. The 'AFib History' has been added to the Health app and on the Apple Watch you can consult the previous measurements.
More minor changes in iOS 16 beta 3
Virtual payment cards in Safari: Support for virtual payment cards has now been added to the Wallet app in iOS 16. Some banks and credit card providers allow you to create a virtual debit card to use online so that your real credit card information cannot be stolen.
Stage Manager: A new welcome screen for Stage Manager and new tutorials to learn about the feature . The multitasking menu has also been given slightly different text labels.
New screen for iOS version: In the Settings app, if you go to General > Info > iOS version, you will see a simplified screen with information about your most recent version number.
New screen for iCloud+: Apple has refreshed the screen for people who want to subscribe to iCloud+. More explanations about the features are provided.
Did you discover any more new features in beta 3 that weren't in the previous betas? Let us know!
More about iOS 16
iOS 16 is the major update for the iPhone. If you want to know whether your iPhone is suitable for iOS 16, you will find the answer in our article. Also read our overviews with the best iOS 16 features and the best iOS 16 details and discoveries. Currently, only developers can install the iOS 16 beta. The public release date of iOS 16 is scheduled for this fall. Also read our preview of iOS 16 with the first experiences. The most recent stable iOS version is iOS 15.5.