Too few MEPs voted to block the new EU taxonomy. Gas and nuclear power should soon be considered "green" forms of energy. The federal government remains skeptical, but does not want to sue.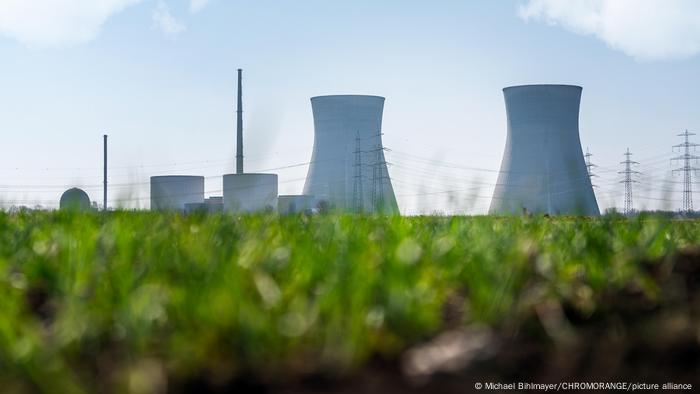 Nuclear power should soon be considered sustainable for investment in the EU.
Even after the EU Parliament's decision to classify nuclear power as "sustainable" in the EU taxonomy, the German government is keeping its distance. The government is sticking to its position "and considers nuclear energy to be unsustainable," said its spokesman Steffen Hebestreit in Berlin.
Previously, the EU Parliament had decided not to object to the EU Commission's plans to gas and classify nuclear power as a sustainable source of energy. A motion to block the so-called taxonomy did not get the necessary majority in the Strasbourg Parliament.
What is the taxonomy about?
Taxonomy is a system used to categorize financial products in terms of their sustainability. At the beginning of February, the EU Commission officially presented its plans to include the two forms of energy, gas and nuclear power, in the taxonomy regulation. The regulation, which has been in force since 2020, has so far included green energies such as wind and solar power. The move is tantamount to an official recommendation for private investments in nuclear and gas projects.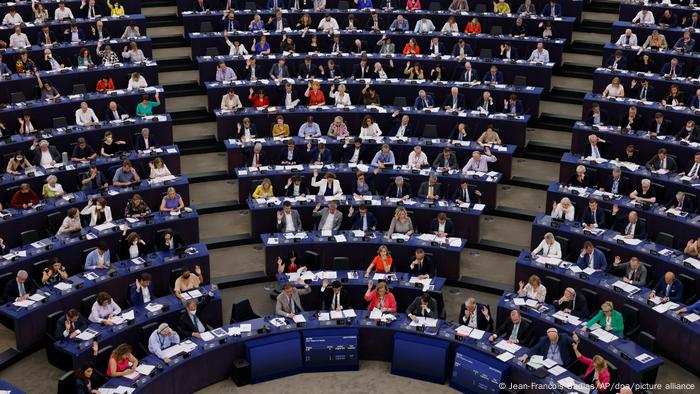 The majority of MEPs approved the EU Commission's taxonomy plans
A seal at EU level is intended to avoid so-called greenwashing. Greenwashing describes the attempt to give products or companies a sustainable and environmentally conscious image, although the basis for this does not exist. But environmental and climate protection associations criticize exactly that: The plans of the EU Commission would "greenwash the financial market".
What happens next?
The European Council, in which the governments of the EU member states are represented, could now object. But that is ruled out. The German government spokesman Hebestreit pointed out that the federal government had advocated such an objection by the council. However, the required majority was not achieved. According to Hebestreit, the federal government rejected a lawsuit against the taxonomy, as planned by some EU states such as Austria and Luxembourg as well as several associations.
The government spokesman also pointed out that the objections of the federal government were only valid refer to the classification of nuclear power as "sustainable". On the other hand, the government regards natural gas as "an important bridging technology on the way to climate neutrality".
Environmental and climate protection associations sharply criticized the decision of the EU Parliament, there was talk of a "black day for climate protection ".
ust/rb (afp, dpa)