Mechanical, cheap, flat and relatively quiet: There are many reasons to consider Sharkoon's PureWriter keyboard. With a white version comes another purely aesthetic reason, for which Sharkoon charges a little more money than before.
The Pure Writer (test) has proven its qualities on ComputerBase. In 2017 it was "currently the best slimmest mechanical input device" and for its price, which is currently between 60 and 70 euros depending on the model, it still is. This also applies to the new version, which combines white keycaps with a silver-white housing.
The TKL variant without a number pad has a recommended price of around 75 instead of 70 euros, although market prices have already reached the level of the black version at just under 70 euros. The full-size model also costs more and, according to the manufacturer, now costs around 85 euros instead of the previous 80 euros. The keyboard can already be purchased in free trade for around 80 euros, which corresponds to a surcharge of around 20 euros. Therefore falling prices are to be expected.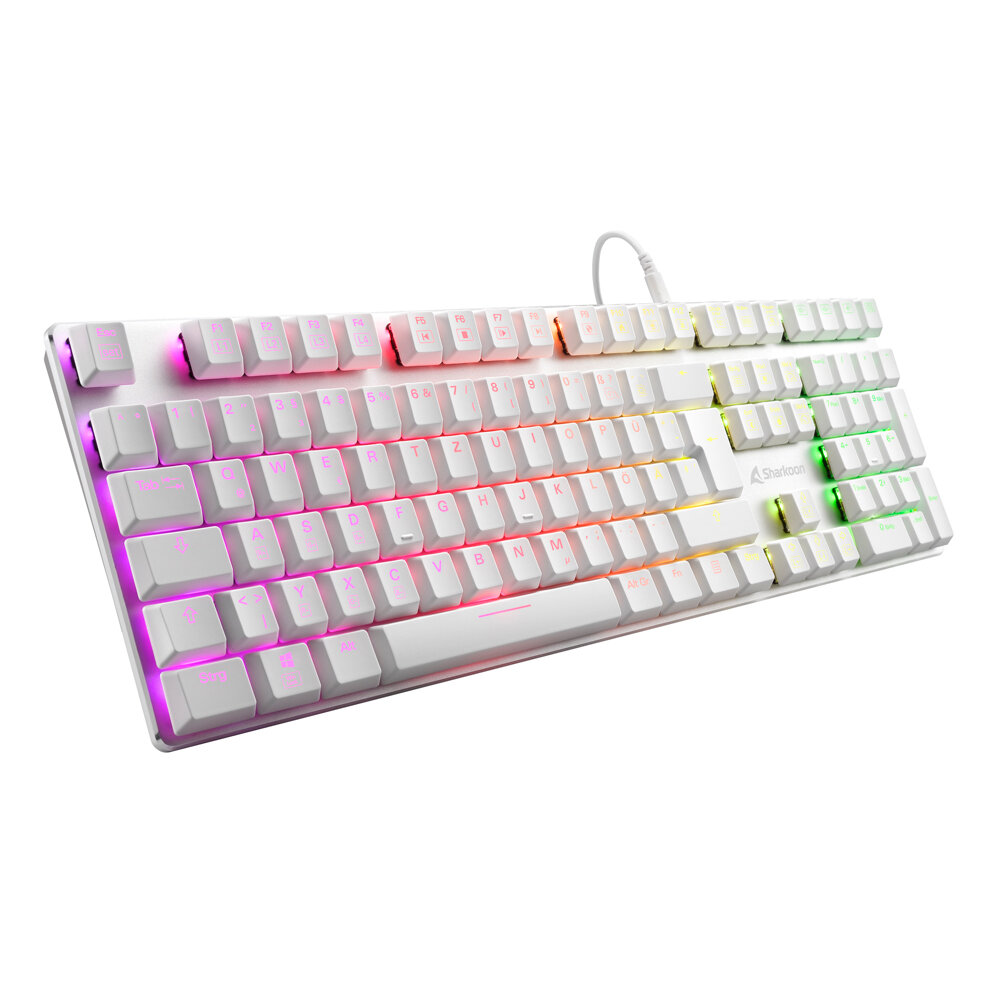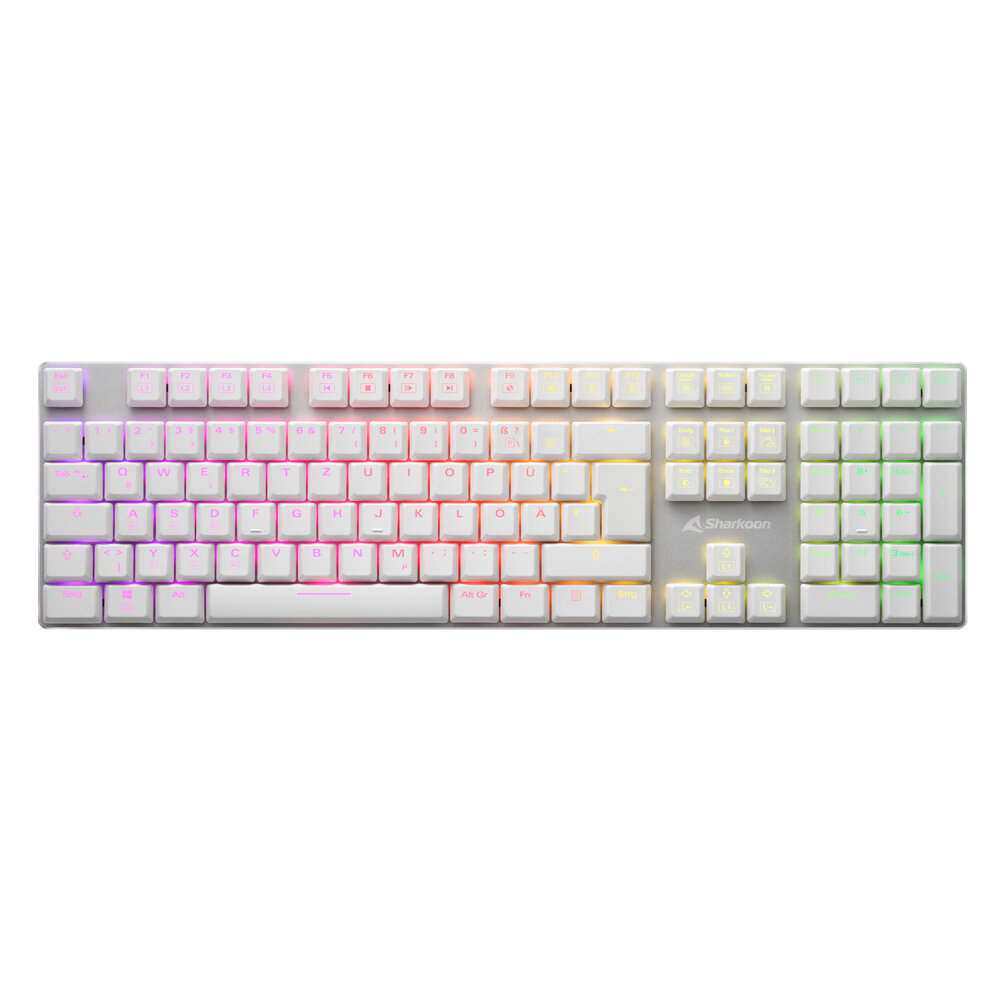 Buttons make the difference
The key to the low volume and the flat design are the buttons. Sharkoon uses Kailh's first-generation Chocolate models, which are basically based on Cherry's ML series, but are available in more variants. In addition, they are unfamiliar with typical ML problems such as stamp tilting.
Kailh Chocolate Red (Sharkoon Spec) Kailh Chocolate Blue (Sharkoon Spec) Characteristics: linear tactile ("clicky") Travel: 3.0 mm Signal point position: 1.5 mm Resistance at signal point: 45 g 55 g resistance at the pressure point: – Lifetime (keystrokes): 50 million
With three millimeters of travel and a signal point at half this distance, the Choc buttons come close to classic notebook keyboards, but retain a typical mechanical typing feel and become very pleasant companions in everyday life. They are offered in a red version without a pressure point and in a blue version that "clicks" clearly and audibly. The key caps are the biggest disadvantage of the buttons. With the "ML design" they require attachment via two mounts instead of the dominant cross stamp on MX buttons and their derivatives. This makes it difficult to replace the keycaps. Only second-generation chocolate buttons, such as those used by the Logitech MX Mechanical Mini (test), can remedy the situation by returning to the cross standard.
Round equipment
The additional equipment makes the PureWriter a well-rounded package. Rudimentary macro capabilities and RGB LEDs provide what's generally nice to have. Only the detachable cables – Sharkoon includes one each with a length of 50 and 150 centimeters – still use a micro-USB connection. In addition, there are four additional keys above the number block in the full-size version.
Sharkoon PureWriter RGB Sharkoon PureWriter TKL RGB Size (L × W × H): 43.6 × 12.7 × 2, 3 (3.4) cm 35.5 × 12.7 × 2.3 (3.4) cm Layout: 105 ISO (extended) 88 ISO ("tenkeyless") Weight: 642 g 503 g Cable: 1.50 m , USB/Micro-USB (modular) Hub function: – Key rollover: N-KRO Switch: Kailh Chocolate Red/Blue Keys: Shape: cylindrical
Material: ABS plastic
Labeling: laser cut
Flat keys additional keys: 3 × media
1 × extra – media functions: mute, volume, play/pause, stop, forward/back Additional functions: switch profiles, brightness (adjust, switch off), LED modes, program shortcuts Illumination: color : RGB
Modes: Breathing Effect, Wave Effect, Reactive Mode, Gaming Lighting, Color Loop
Other: Custom LED Profiles Macros & Programming: – Price: from €60/from €60 from €68/from €70