Kingston has introduced the IronKey Locker+ 50, a USB stick with hardware-level data encryption. The manufacturer advertises XTS-AES encryption and protection against brute force and BadUSB attacks. In addition, multiple passwords can be assigned and data can be automatically saved in private cloud storage.
The AES hardware encryption in XTS mode is intended to protect your own data from unauthorized access. In addition, there are protective measures against BadUSB attacks with digitally signed firmware and brute force attacks. An "integrated virtual keyboard", i.e. a graphical control panel of the supplied software, protects against key or screen loggers.
Multiple passwords for admin and user< /h2>
The multi-password function allows the assignment of independent passwords for administrators and users. For example, the administrator can enable or reset a user password. You can choose between a complex mode with 6 to 16 characters or the passphrase mode for passwords. The latter allows a "numeric PIN, a sentence, a word list or even text with a length of 10 to 64 characters," according to Kingston.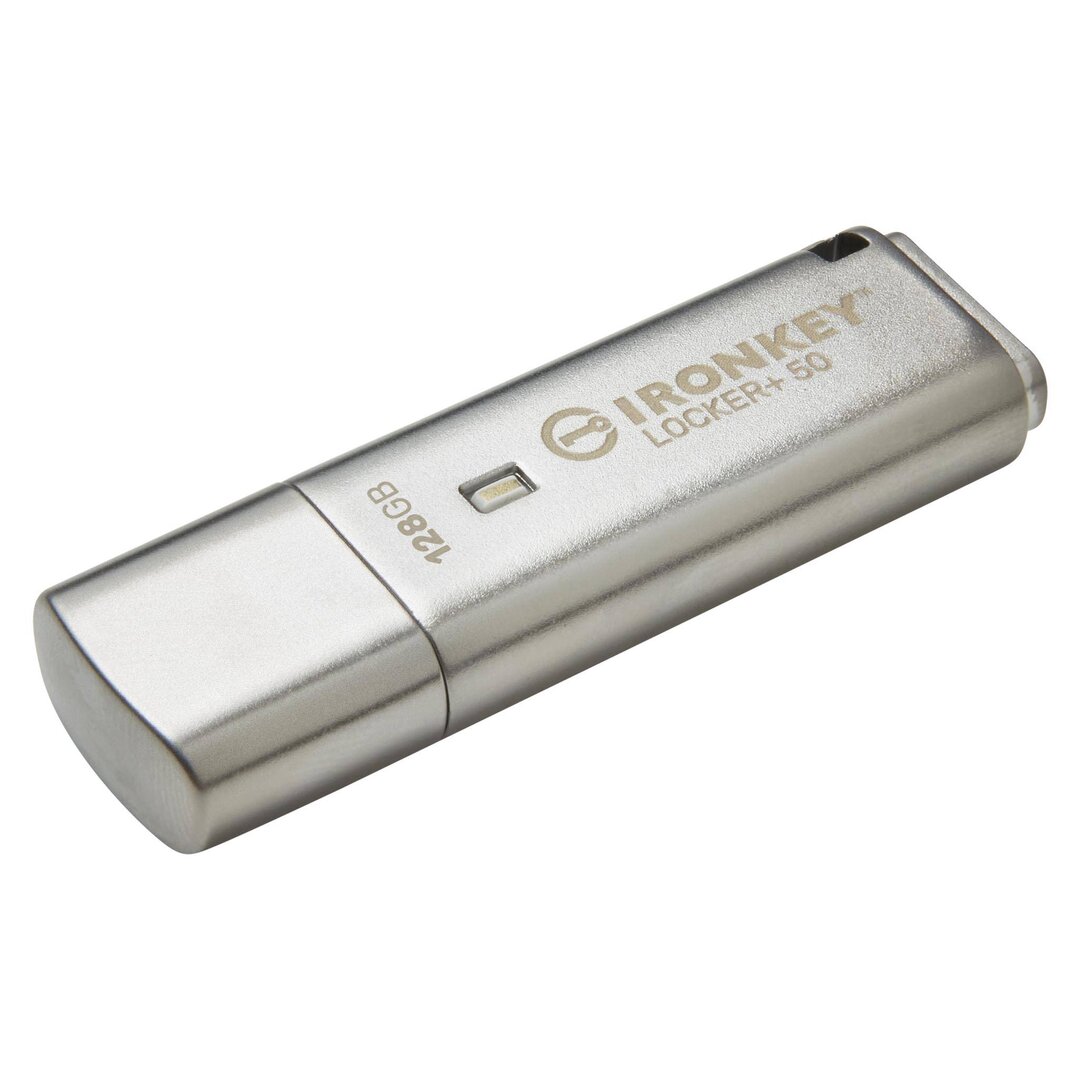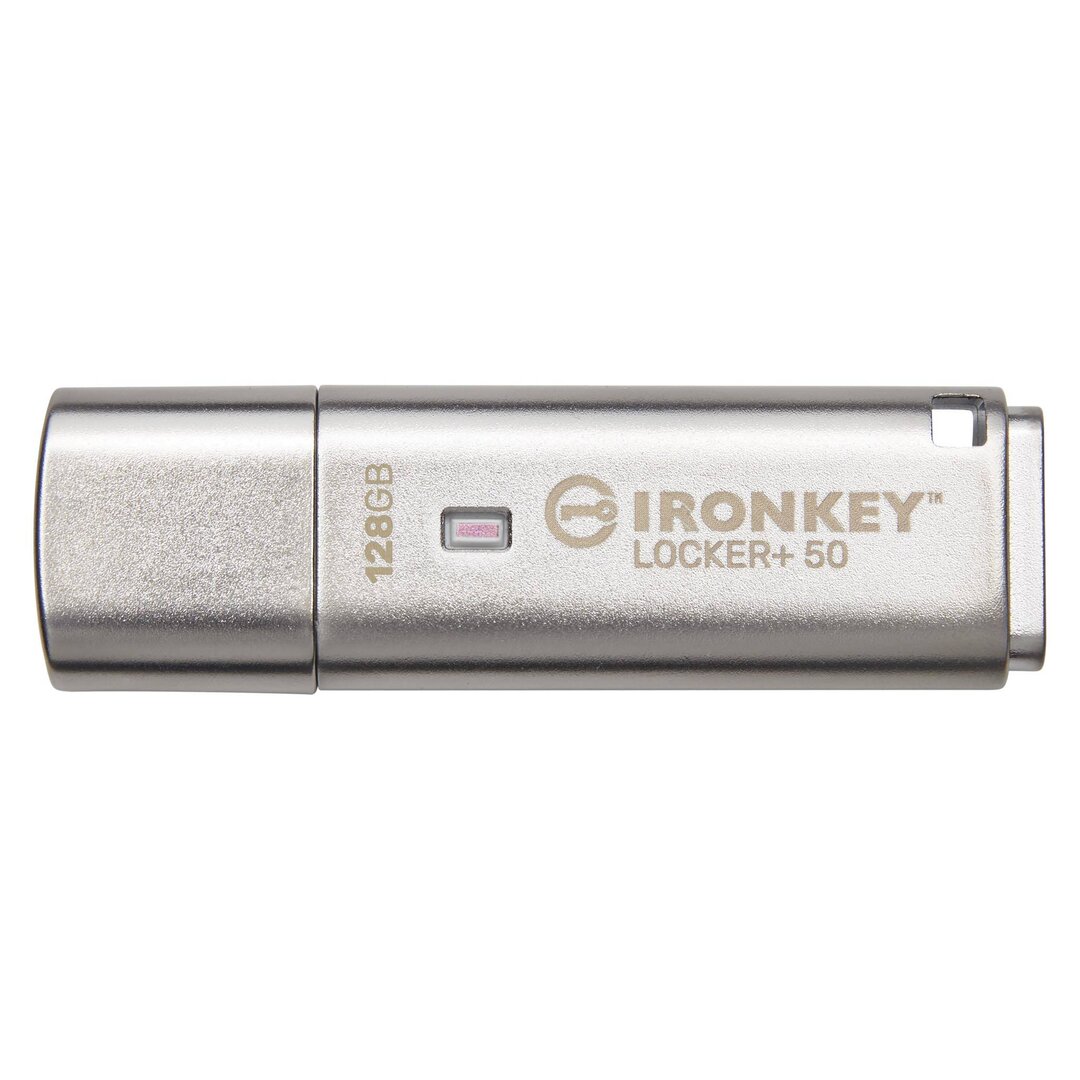 Optional auto-backups to the cloud
The security software pre-installed on the USB stick also offers the option of automatically backing up user data from the USB stick to your own cloud storage space. The cloud services Amazon S3, Box, Dropbox, Google Drive and Microsoft OneDrive are supported. The USBtoCloud tool from ClevX is available as a 5-year license for the optional function. After expiry, a new license must be purchased. For its part, Kingston grants a 5-year guarantee on the product. The operating systems Windows 8.1/10/11 and macOS v. 10.14.x – 12.x.x.
Key data and transfer rates
The metal housing of the USB stick, which measures 60.56 mm × 18.6 mm × 9.75 mm, contains unspecified NAND flash for a usable storage volume of 16 GB, 32 GB, 64 GB or 128 GB, depending on the model. The connection is made via the USB-A plug under a cap. Transfer rates of 145 MB/s for reading and 115 MB/s for writing are promised via the "USB 3.2 Gen 1" aka USB 3.0 with 5 Gb/s protocol.
In a video (English) Kingston describes the installation process of the integrated software as well as the password creation and the use of the automatic cloud backups. The manufacturer's product pages provide further information. The editors have not yet received any information on prices and availability.
"Secure" USB sticks are not always secure
It has only recently become apparent that not all supposedly secure USB sticks protect the data sufficiently. Studies by a security expert have recently demonstrated that some Verbatim products have vulnerabilities, as reported by heise online.