The GPD Win Max 2 is a handheld hybrid consisting of a mobile game console and a 10.1″ notebook, which can be optionally equipped with a Ryzen 7 6800U aka "Rembrandt" based on Zen 3+ or a Core i7-1260P aka "Alder Lake-P" and up to 32 gigabytes of LPDDR5-6400. The fun starts at 899 US dollars.
In the standard configuration for 999 US dollars, which is also to be offered in retail stores, the GPD Win Max 2 offers aside 16 gigabytes LPDDR5 with up to 6,400 MT/s, a 1 TB SSD according to PCIe 4.0 x4 and either an R7-6800U or i7-12600P, which is either on an AMD Radeon 680M (test) with 12 compute units and 768 RDNA-2 shaders or an Intel Iris Xe with 96 EUs. There is also a retail price premium of $50 to $150.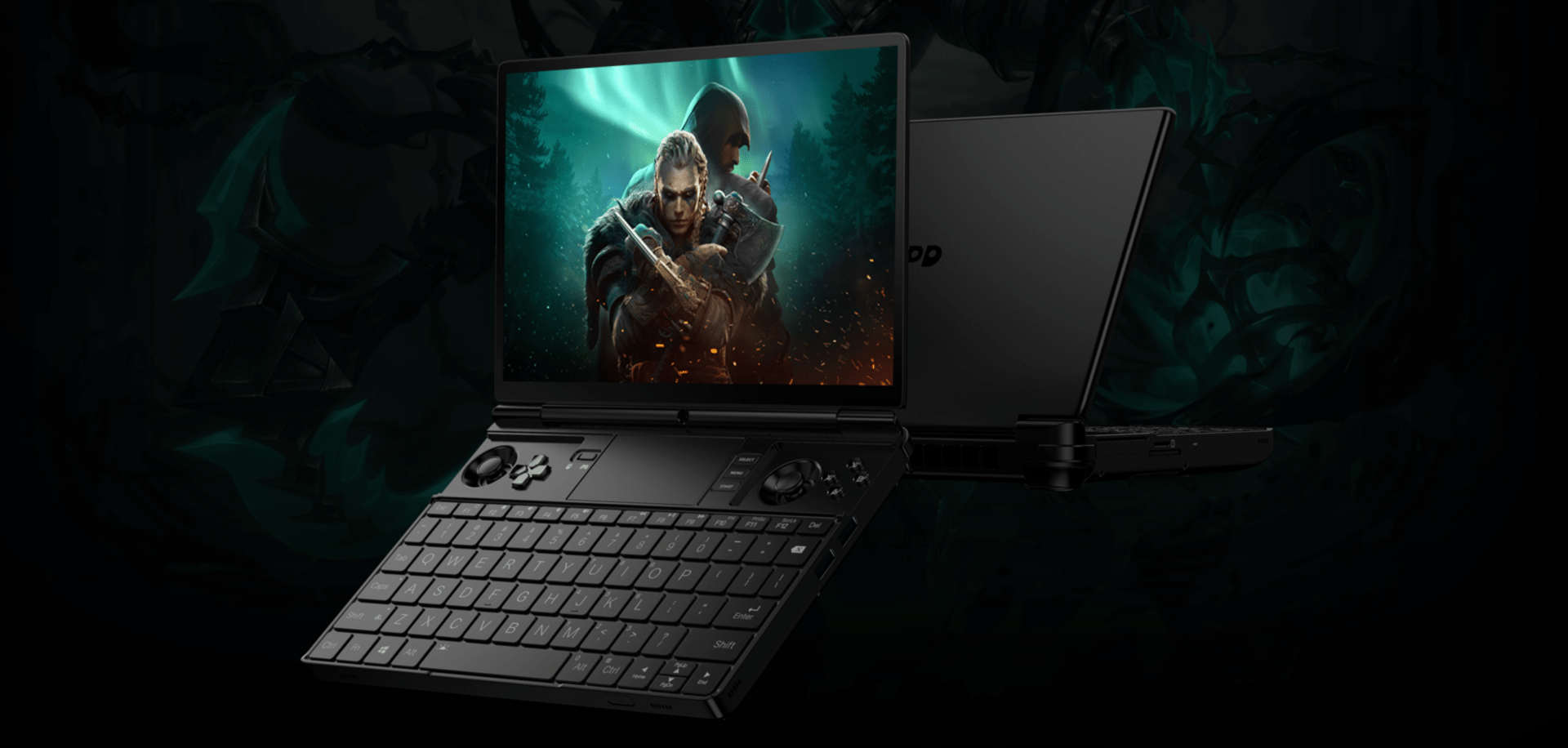 The entry is marked by the special model with only 128 GB flash memory, which is only available on the crowdfunding platform Indiegogo and is available from 899 US dollars and has not made its way to retail will find.
Rembrandt and Alder Lake-P are available
The four system configurations, which apart from the Crowdfunding campaign scheduled to go on sale on July 7 looks like this:
AMD Ryzen 7 6800U
16 Gigabyte LPDDR5-6400
AMD Radeon 680M
1 TB PCIe 4.0 x4
999 USD
Intel Core i7-1260P
16 gigabytes LPDDR5-5200
Intel Iris Xe 96 EU
1TB PCIe 4.0 x4
$999
AMD Ryzen 7 6800U
32GB LPDDR5-6400
AMD Radeon 680M
1TB PCIe 4.0 x4
$1,199
AMD Ryzen 7 6800U
32GB LPDDR5-6400
AMD Radeon 680M
2 TB PCIe 4.0 x4
1,299 USD
An optional LTE modem priced at 79 US dollars and an additional M2 format SSD. 2230 1TB offered for $139.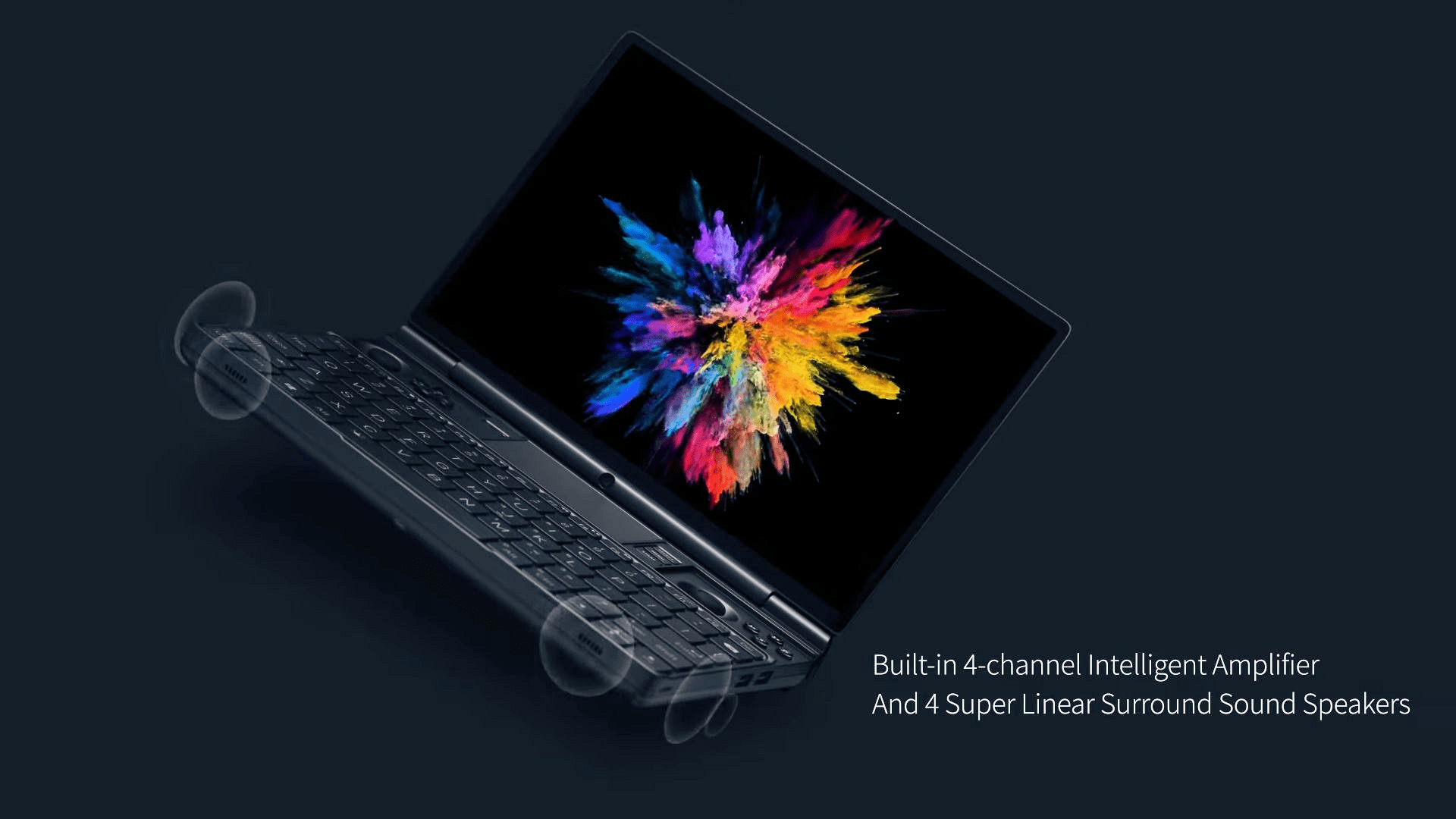 The handheld also has 1× USB-A and 1× USB-C 3.2 Gen2 with 10 Gbps and one HDMI 2.1 and Wi-Fi 6 – formerly IEEE 802.11ax – available. GPD has already published a complete overview of all specifications of the GPD Win Max 2 on the official product page of the "Handheld Gaming Laptop".
Regardless of the selected configuration, a 10, 1" Large WQHD+ display in 16:10 format with 2,560 × 1,600 pixels around the image output, which is factory-reduced to 1,920 × 1,200 pixels in favor of higher frame rates.
Thunderbolt 4 for external graphics cards
GPD also advertises the Win Max 2 as a desktop replacement, which can be connected to an external graphics card via USB Gen4 and Thunderbolt 4 with 40 Gbps, making it even more powerful.
In mobile use, a 67 Wh battery and a quick charge function with 100 watts should ensure the necessary endurance of the handheld PC, which measures 227 × 160 × 23 mm and weighs 1 kilogram. A pre-installed Windows 11 Home is supplied as the operating system.
All in one handheld gaming book GPD WIN MAX 2

Crowdfunding starts at 7th Jul 10:00 AM UCT+8
The price starts $899 shipping free
Please check the preview:https://t.co/JZDEO9Ga5P pic.twitter.com/JV66FGdzr2

— GPD Game Consoles (@softwincn) July 5, 2022
The manufacturer's official YouTube channel already has tons of gameplay from games like Cyberpunk 2077 (test), Forza Horizon 5 (test), Sekiro: Shadow Die Twice and Elden Ring (test) in resolutions 1080p and 1200p.
More information can be found on the official product page and the auction page on the crowdfunding platform Indiegogo. Sales will start on July 7th via the in-house online shop.