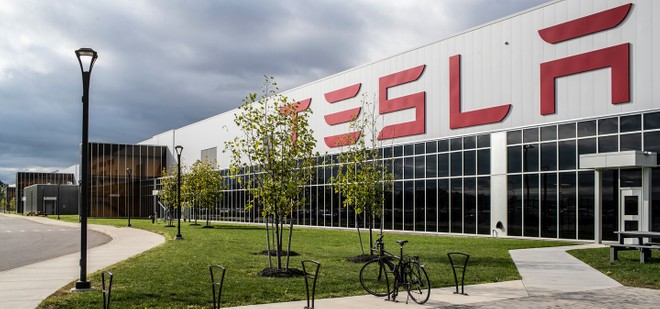 Tesla announced the delivery and production figures for the second quarter of 2022 . Overall, a little more were delivered; of 254 thousand cars . This is the first quarter of decline after a long period of growth (first decline after 10 positive quarters). This result was actually expected. During the last quarter, the American car manufacturer, in addition to having to deal with the problems of supplying components, & egrave; was penalized by the long period of closure of the factory in China following the increase in the spread of the dangerous virus.
The Gigafactory of Shanghai, in fact, is; closed for about 3 weeks in April. The activities returned to full capacity only in May.
THE NUMBERS OF THE SECOND QUARTER OF 2022

Specifically, in the second quarter of 2022, Tesla delivered 254,695 cars and produced 258,580 .
Production
Model S/X produced: 16.411
Model 3/Y produced: 242.169
Total produced: 258.580
Deliveries
Model S/X delivered: 16,162
Model 3/Y delivered: 238,533
Total delivered: 254,695
As usual, the car manufacturer americana does not report exact numbers for each individual model.
In the second quarter, we produced over 258,000 vehicles and delivered over 254,000 vehicles, despite continuing supply chain challenges and plant closures beyond our control. June 2022 & egrave; was the month of production of vehicles more & ugrave; high in the history of Tesla.
Very interesting is the fact that Tesla points out that June 2022 is; was the month with the most production; high of its history. It seems, therefore, that the problems have been solved. It should also be said that the production data of the new factories in Texas and Germany are starting to be included in these numbers. We recall, for example, that the Gigafactory in Berlin is; recently reached a production of 1,000 cars per week.
So, it will be; It is very interesting to wait for the data for the next quarter to understand if Tesla's production will return; to increase or not. Meanwhile, on 20 July the company & agrave; American will publish & agrave; the economic data of the last quarterly.
A Computer inside a Smartphone? Motorola Moto G100, on offer today by TIM Retail for 269 euros or from eBay for 369 euros .