Fitbit Sleep Profiles
Some people may think they are a tiger in bed, or a sloth. Unfortunately, Fitbit didn't pick those animals for the new sleep profiles. You can be a giraffe, bear, dolphin, hedgehog, parrot or turtle. Each animal represents a different sleeping pattern, in terms of going to bed early, waking up late, and when you fall asleep. Between July 4 and 6, the sleep profiles will appear in the Fitbit app, after you've slept at least 14 nights per calendar month with a Fitbit wearable on your wrist. You see your sleep profile, including sleeping animal and monthly sleep analysis. Maybe take a cuddly toy of the animal in question with you in bed?
The idea behind the sleeping animals is that you gain more insight into your sleeping pattern. It also includes statistics such as sleep schedule variability (often going to sleep at the same time or not), time it takes to fall asleep, and interrupted sleep. In addition, you get to see the long-standing statistics about sleep duration, deep sleep and REM sleep. The more times you lie in bed with your Fitbit, the more accurate the measurements.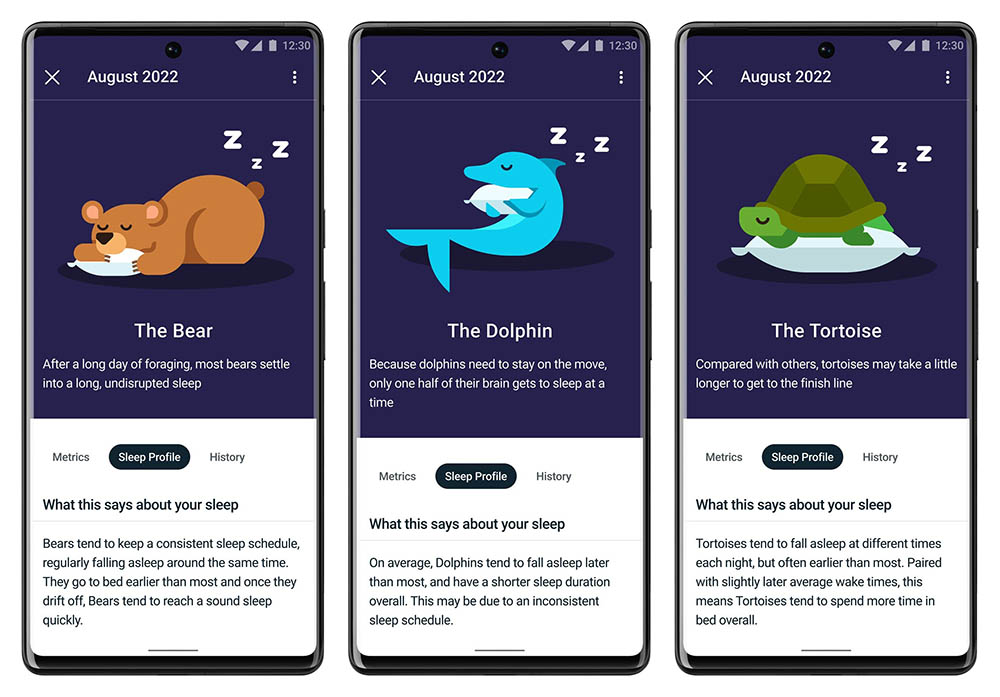 The announcement of the new Fitbit sleep features comes at the right time: right after Apple announced expanded watchOS 9 sleep features. The Google company has offered sleep features for much longer and is now expanding it further. Google has studied more than 1,000 properties, collected 22 billion hours of sleep data and 1.87 million sleep logs to arrive at the top 10 metrics.
See also

Sleep functions on the Apple Watch: even better in watchOS 9!
The Apple Watch has various sleep functions. You can see how it works in this guide, where we walk through everything from setting your Sleep Schedule to viewing your sleep phases. We also tell something about the Relaxation Assignments. This is what you need to know about sleeping with the Apple Watch!
At the beginning of each month you will be shown which sleeping animal suits you. This can be different per month. Google also emphasizes that there is no "ideal" animal is: each has its own advantages and disadvantages. You can see your sleeping animal for the first time on July 4th.

Fitbit sleep profiles: enabled devices
The new sleep profiles will be available to Premium subscribers (approx. €10 per month) on the following devices:
Sense< /li>
Versa 3
Versa 2
Charge 5
Luxury
Inspire 2
In addition, it is good to know that Google's upcoming smartwatch Google Pixel Watch also includes Fitbit functions, so you may also be able to view the new sleep profiles on it.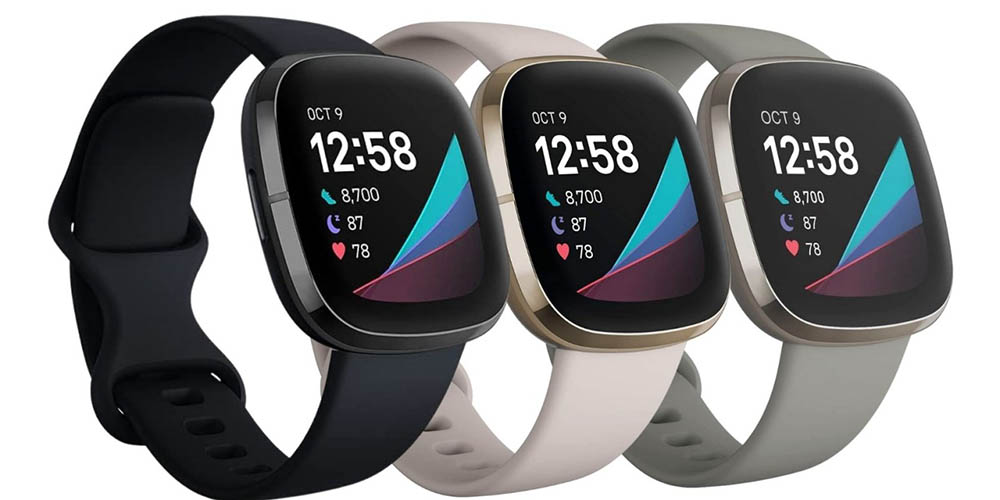 Hard choosing? The Fitbit Sense is a modern-looking smartwatch, which comes with 6 months of Fitbit Premium. You can buy these for just over 200 euros. If you prefer a fitness bracelet, the Fitbit Charge 5 is a good idea. This one has a rounder design and brings color into your life. Also check out our Fitbit guide with a round-up of all the major products from this manufacturer.
Fitbit Sense Pricing:
Fitbit Sense black
Fitbit Sense gold
Prices Fitbit Charge 5:< /strong>
See also