Every new generation of Nvidia graphics cards is accompanied by a Kingpin variant, which is the flagship of the range from exclusive partner EVGA. At the end of 2020 there was already an RTX 3090 Kingpin, but in the meantime the RTX 3090 Ti (test) came onto the market. Their Kingpin variant is now starting.
A difficult second birth
Nvidia's new top model started with some delay in March 2022, even before that EVGA announced a second kingpin variant with Nvidia's Ampere architecture with the first pictures. Bit by bit details about the graphics card saw the light of day, but the RTX 3090 Ti Kingpin is only available almost half a year later – so far only in the USA via EVGA's website. At a price of 2,500 US dollars, the manufacturer sells the graphics accelerator exclusively in a bundle with the 1,600 watt SuperNova 1600 P2 power supply unit with 80 Plus Platinum.
In view of the high TDP of 450 watts before manual overclocking, that seems only logical. In this context, however, it is inappropriate that the new Kingpin card has two 16-pin Microfit power connectors in accordance with PCIe 5.0 standardization. Theoretically, up to 1,200 watts of electrical power can be transmitted with this, but the supplied power supply unit does not offer the new connector type at all. Instead, suitable adapters are included to connect a total of six 8-pin cables. The SuperNova 1600 P2 offers nine 8-pin VGA sockets.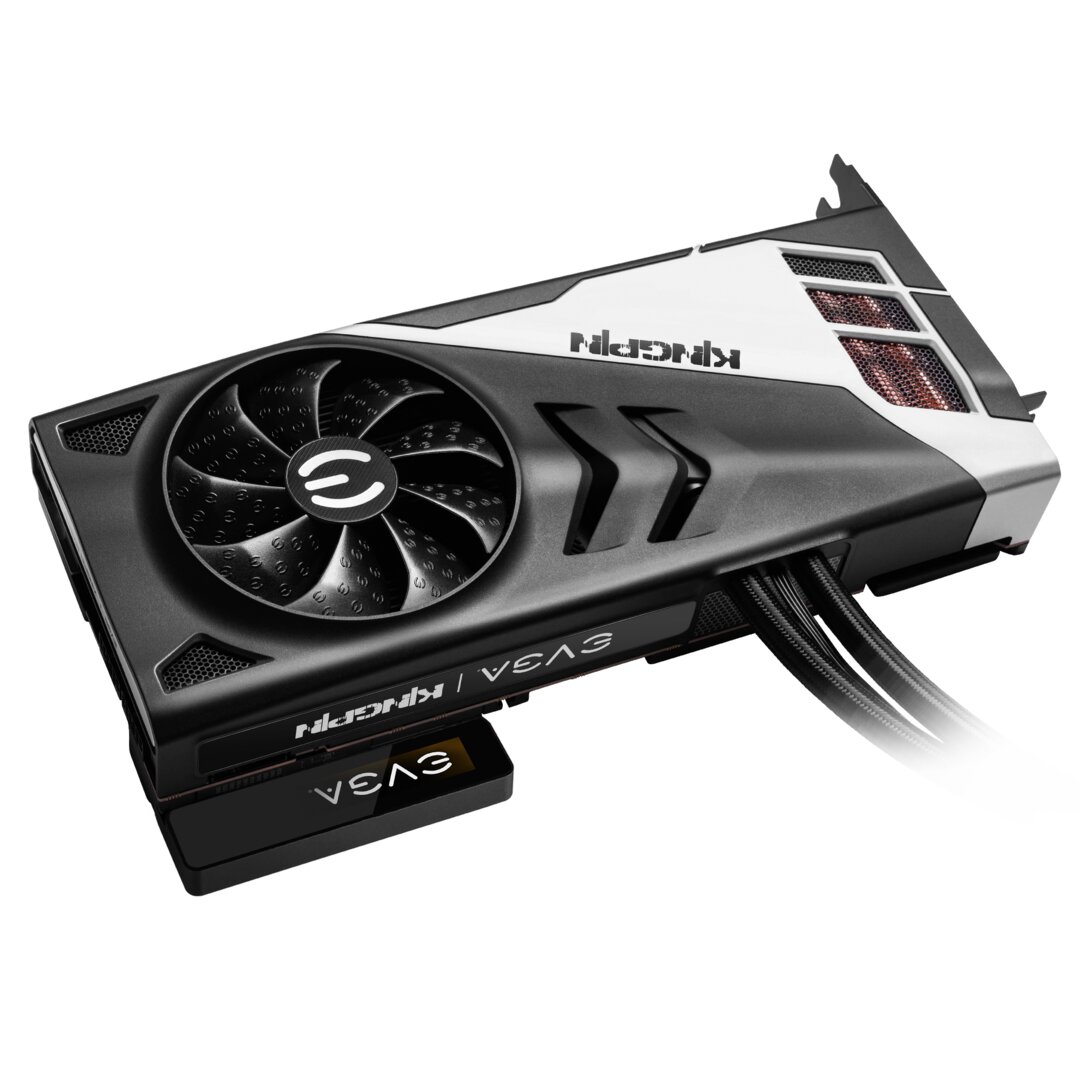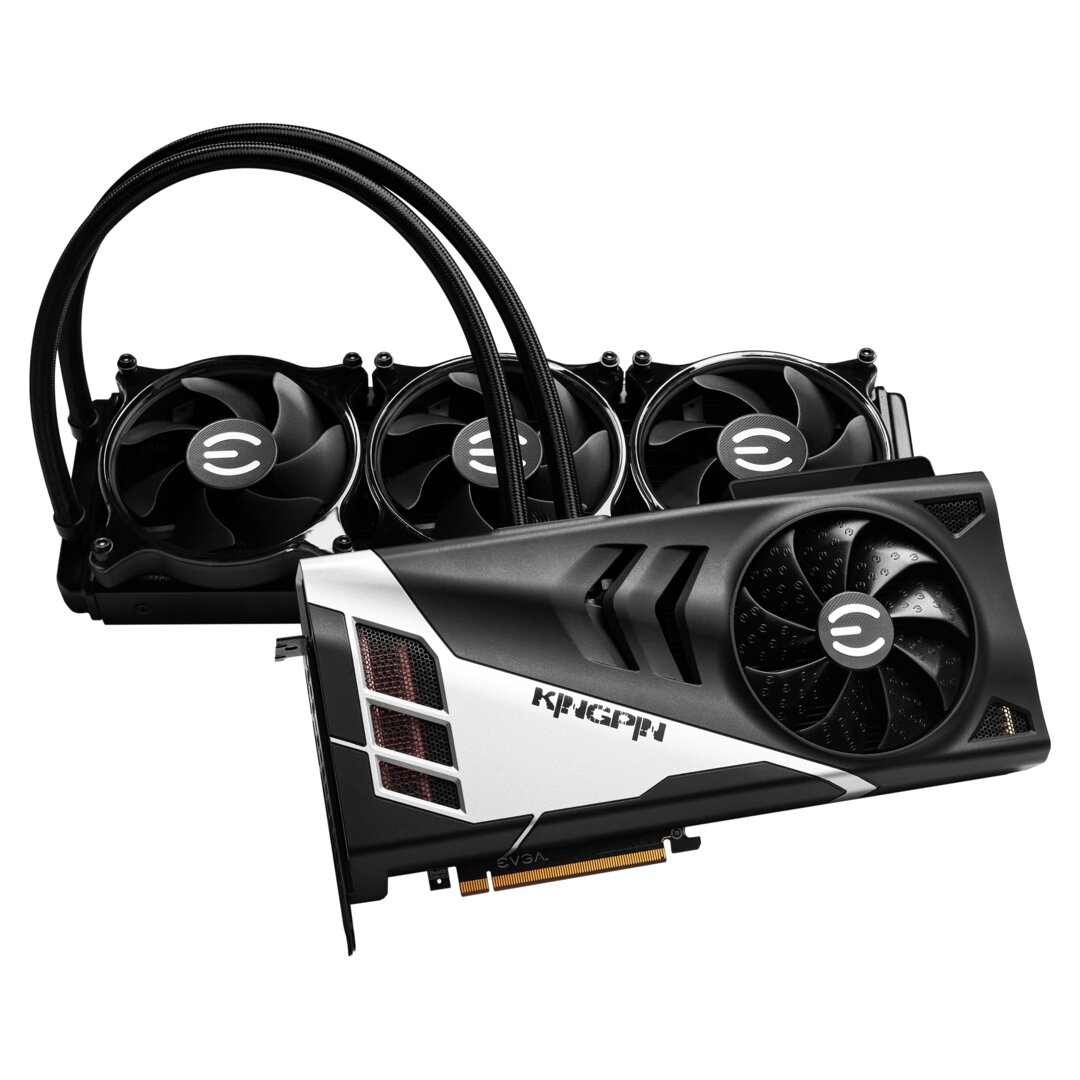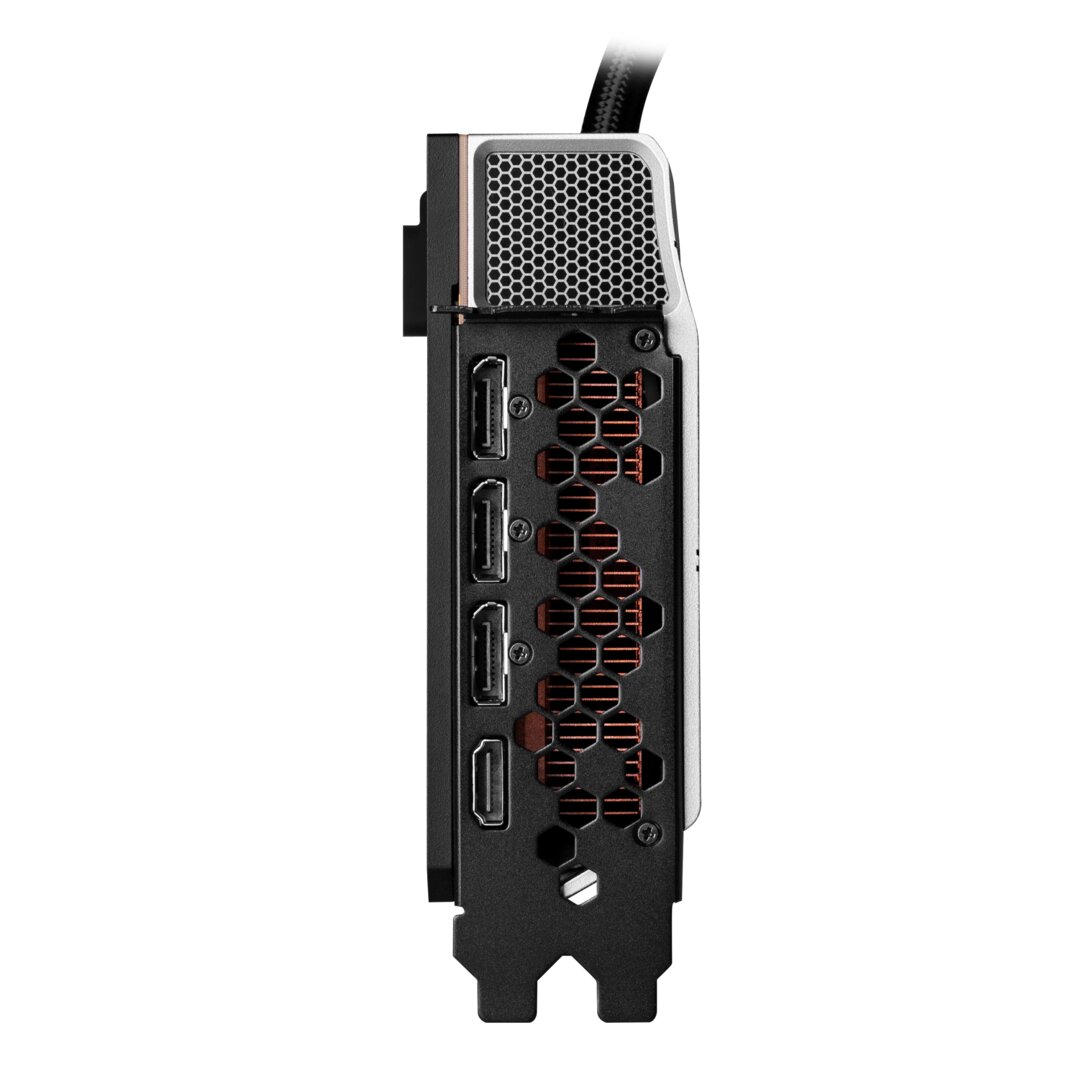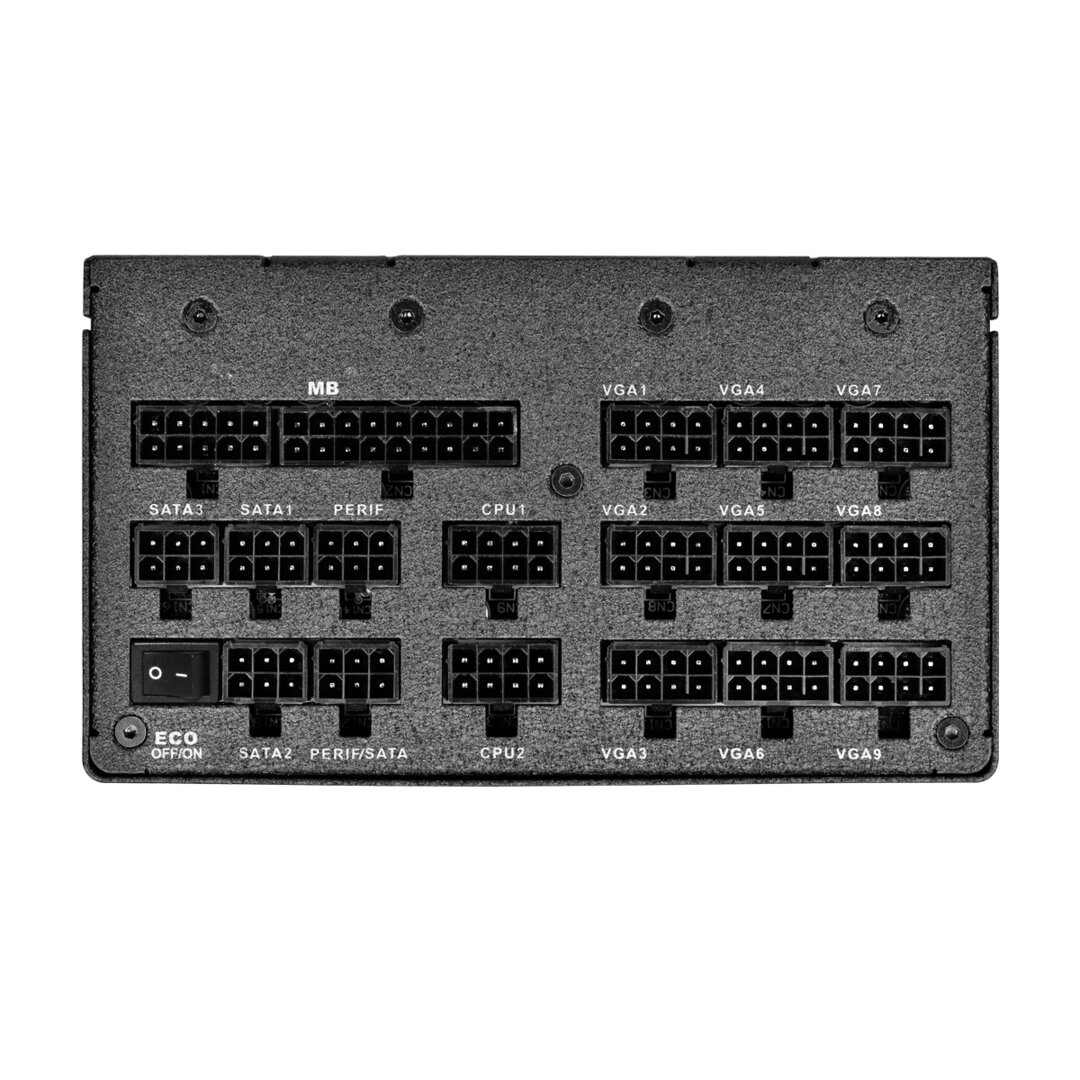 The GeForce RTX 3090 Ti Kingpin takes its cues from the older 3090 Kingpin version and the 3090 Ti FTW3 Hybrid Gaming. The graphics card comes with a total of four fans, one of which is located directly on the copper cooling block for the GPU and voltage converter. The other three sit on a 360 mm radiator with RGB lighting. Compared to the FTW3, the boost clock is higher, otherwise the specifications of the graphics chip correspond to those of the reference 3090 Ti.
Apart from that, the 3090 Ti Kingpin has a modified design, a PCB with 14 layers and a 24-phase wide power supply on it. Another part of the game is an OLED display with a resolution of 176 × 48 pixels, on which, for example, voltage, clock and temperature can be displayed in real time.
Ada and RDNA 3 cast their shadows ahead
With their high power consumption and the extensive cooling concept, the next graphics card generations cast their shadows. The first graphics accelerators based on Nvidia GeForce RTX 4000 "Ada" and AMD RDNA 3 can be expected in a few months; current rumors point to a start from October or November 2022. The cooling of the presumably up to 600 watt graphics cards will then be a big issue, as ComputerBase has already worked out in a first test run with different cases.
In view of this, the RTX 3090 Ti Kingpin should be understood more as a feasibility study: The number of interested parties who want to invest 2,500 US dollars in the Ampere architecture, which will soon be two years old, a few months before the start of the new GPU generations, is likely to be limited – especially since the graphics card prices have recently increased again fall and other partner cards of the RTX 3090 Ti are already available from 1,900 euros. In any case, the model is far behind in terms of price-performance ratio, ComputerBase judged:
For gamers, the surcharge to the GeForce is worthwhile RTX 3080 Ti, which is available as a custom design at the end of March for around 1,400 euros [in July now from around 1,100 euros], is not. It's not much slower, has a sufficiently large memory and 100 watts less TDP leaves out the new potential problems of the GeForce RTX 3090 Ti.

ComputerBase test of the RTX 3090 Ti