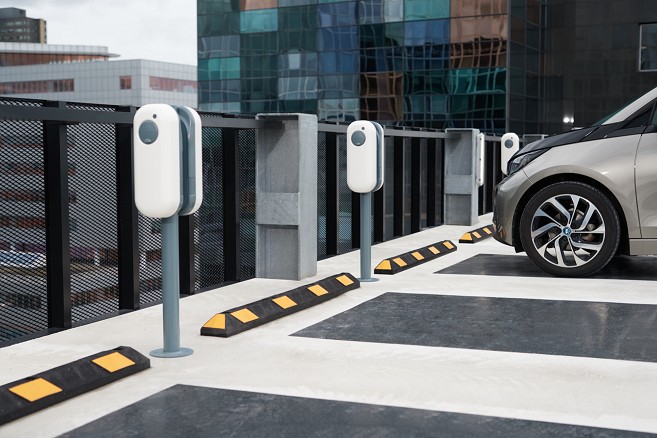 To support the growth of electric cars & egrave; a capillary charging network is required. It is a topic we have talked about more & ugrave; times. But where are we in Italy? A new report by Motus-E takes stock of the progress of the energy supply infrastructure for battery cars in our country. According to what was communicated, at the end of June 2022 30,704 charging points were installed in 15,674 columns and 12,410 locations accessible to the public.
THE NETWORK IS GROWING < img src = "/wp-content/uploads/0374c489b031922fb0b76ae0a4d462f0.gif" />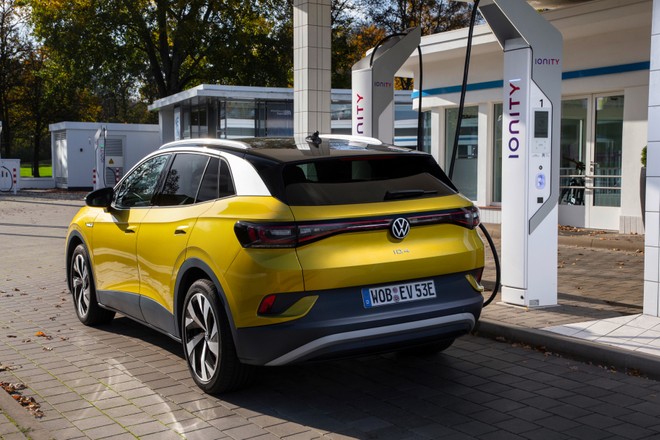 The report highlights that in the period April-June 2022 there is; been a major infrastructure growth. Motus-E says that it is the pi & ugrave; high quarterly increase of recharging points of all its surveys. Data in hand, at the end of March 2022, in Italy there were 27,857 recharging points in 14,311 columns. So, in three months there & # 39; & egrave; was an increase of 2,847 charging points .
If we also want to make a comparison with June 2021, growth is; 7,429 charging points. Since Motus-E started to detect the growth of charging infrastructures in September 2019, (10,647 points in 5,246 infrastructures), there has been a growth of 188% and an average annual growth of 47%.
Of the infrastructures installed, for & ograve ;, 11.5% is not yet usable for technical or bureaucratic reasons. However, the report highlights that this figure is; fortunately in decline. In fact, as of March 2022, 12% of the infrastructure was still off. Therefore, the work done to streamline the activation processes is bearing fruit. However, for Motus-E & egrave; It is necessary to take further steps to further speed up the commissioning of the charging points.
STILL FEW FAST COLUMNS

The report shows that 92% of charging points are; in alternating current (AC) and only 8% in direct current (DC). More in detail, 14% have a power equal to or less than 7 kW, 78% offer a charging power between 7 and 43 kW, 4% (DC) allows you to recharge up to 50 kW and the remaining 4% (DC) offers high power charging (2% above 150 kW).
Although the DC charging stations are still a minority, the report highlights that in the last quarter it is above all the DC charging points that increase with + 46% for charging points between 50 and 150 kW and a + 38% for charging points with power over 150 kW.
WHERE ARE THE COLUMNS?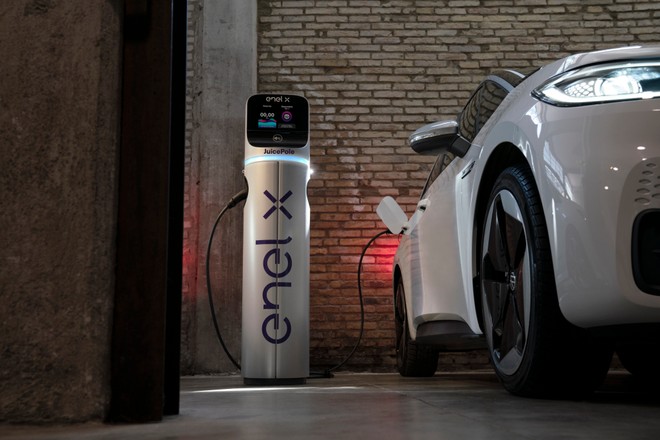 In Italy serves greater homogeneous; strong>. The report, in fact, shows that approximately 57% of the recharging points are distributed in Northern Italy , about 23% in the Center while only 20% in the South and the Islands. Furthermore, 32% & egrave; available in the provincial capitals and the remainder in the other municipalities of the territory.
According to the report, Lombardy is confirmed to be the most important region; & quot; electrified & quot; with 5,080 charging points. They are followed by Piedmont (11%), Lazio and Emilia-Romagna with about 10% each, and Veneto (9%) and Tuscany (8%). These regions together have 64% of all charging points.
In terms of absolute growth, the regions that grew the most in the last quarter are (in order from the one that recorded the greatest increase): Lombardy, Emilia-Romagna, Piedmont, Lazio and Veneto. While in terms of relative growth, the regions that have increased more & ugrave; their points compared to March are: Marche (+ 24%), Liguria (+ 21%), Emilia-Romagna (+ 14%), Lazio and Piedmont both with + 12%. This, unfortunately, shows a negative trend compared to the previous quarter when the regions that grew more & ugrave; in relative terms they were of the South and the Islands, making it more & ugrave; the need is evident; of measures to promote greater uniformity; in the future.
And speaking of charging on the motorway , Motus-E points out that we are starting to see positive signs. Indeed, in the last quarter there is was a major increase with an increase of 85 charging points. Overall, there are 235 recharging points on the motorway network, of which 151 with fast or ultra-fast recharging.
Considering the total Italian motorway network of approximately 7,318 km, as reported by the ART, there are 2 , 1 fast and ultra-fast charging points every 100 km.
The best Xiaomi for photos without 5G? Redmi Note 10 Pro, buy it at the best price from Amazon Marketplace at 340 euros .