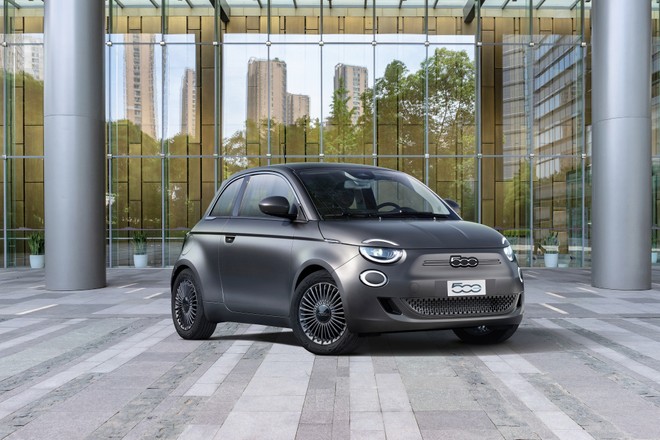 The month of June 2022 is; it was still negative for the Italian car market with a decrease of 15%. Compared to the past, there aren't even more & ugrave; electrified cars (hybrid, PHEV and BEV) to give positive signals. As UNRAE highlights, despite the arrival of the incentives, registrations of electric power plants decreased by 12% in the month, with a market share that in June is; 4.8%. Plug-ins, on the other hand, can count on a 5.5% share. Hybrids, on the other hand, show a decline in the month of 9.4% in terms of volumes and close June 2022 with a share of 29.1%.
Let's see, therefore, what were the electric models, hybrid (Full Hybrid + Mild Hybrid) and Plug-in pi & ugrave; sold in June 2022 in Italy.
TOP 10 ELECTRIC JUNE 2022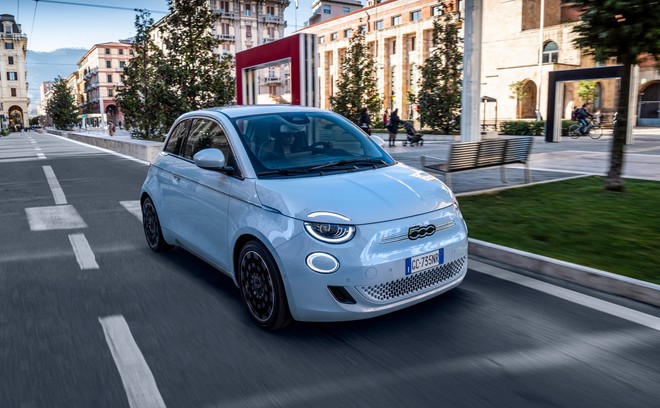 At the top of this ranking we find once again the electric 500 which is confirmed to be a very popular model. With 781 registrations it slightly exceeds the Tesla Model Y with 769 units & agrave; registered. Third step of the podium for the Smart Fortwo.

Remaining at Tesla, the Model 3 in June obtained the fourth position. To highlight the seventh place of the Renault Zoe, the eighth of the new electric Renault Megane and the tenth of the Volkswagen ID.3. Overall, in June 2022, 6,190 electric vehicles were registered .
TOP 10 HYBRID JUNE 2022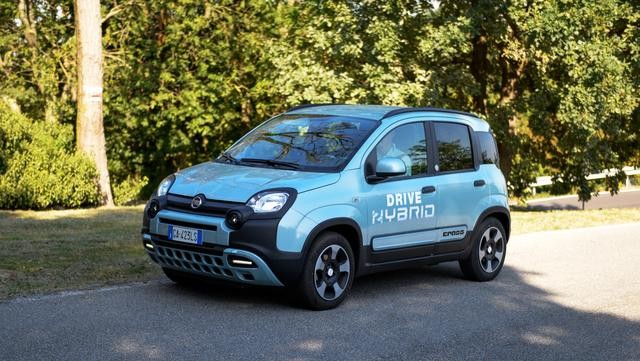 Let's move on to the ranking of hybrids, remembering that it includes the Full Hybrid and the Mild Hybrid. In first place we always find the Fiat Panda which with 6,501 registrations clearly stands out from the Lancia Ypsilon (3,203 registrations). Third step of the podium for the Fiat 500.
To highlight the fourth position of the Toyota Yaris Cross and the fifth of the Toyota Yaris. Toyota, with the C-HR, also occupies the ninth position of this ranking. In June 2022, a total of 37,391 hybrid cars were registered .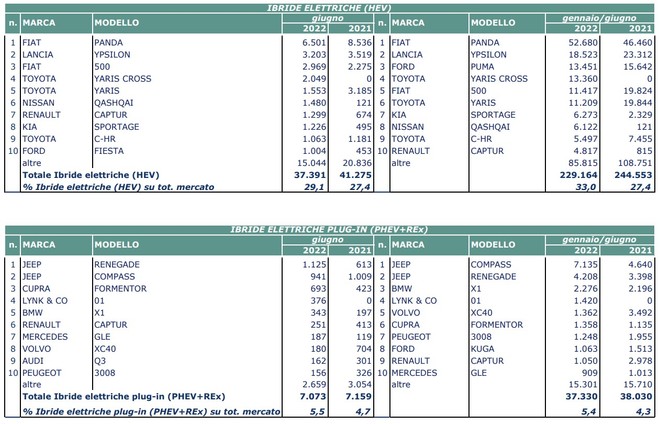 Coming to Plug-ins, the Jeep Renegade with 1,125 registered units takes the first position in this ranking. Second place for the Jeep Compass and third for the Cupra Formentor. Fourth place for the Lynk & amp; Co 01 and fifth for the BMW X1. As of June 2022, 7,073 PHEV models were registered.
[Data source: UNRAE]
VIDEO
108MP at the best price? Realme 8 Pro, buy it at the best price from Amazon at 279 euros .