The desktop unity presented in 2010 by the British Linux distributor Canonical for the in-house distribution Ubuntu receives its first major update in more than 6 years with the new version 7.6. The particularly resource-saving user interface has undergone a fresh cell treatment and has been modernized.
First fresh cell treatment in more than 6 years
As Unity's chief developer Rudra Saraswat announced, Unity 7.6 is the first major release of the free desktop environment in more than 6 years. The last current version 7.5, which is also used for the unofficial Ubuntu derivative with Unity, the Ubuntu Unity Remix, was released on May 25, 2016.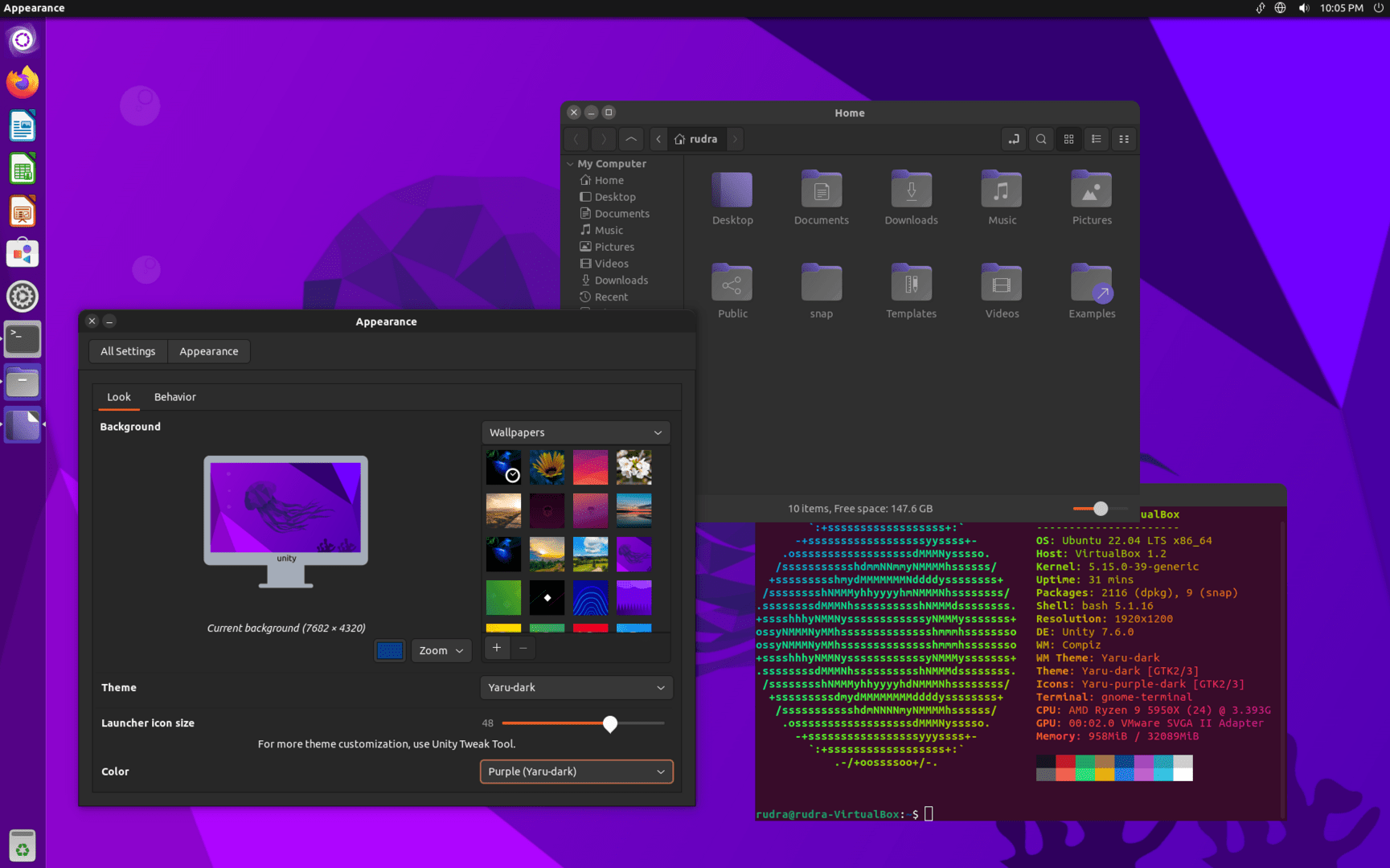 In addition to improved resource management – Unity 7.6 only requires 700 to 800 MB RAM after the new installation – the official release notes list modernization work on the UI in particular /UX, the launcher and the HUD as well as the following new features, optimizations and bug fixes:
Here are the changes I've made in Unity 7.6:

The dash (app launcher) and HUD have been redesigned for a modern and slick look.
Added support for accent colors to unity and unity-control-center, and updated theme list in unity-control -center.
Fixed broken app info and ratings in dash preview.
The info panel has been updated in unity-control-center.
Improved dash rounded corners.
Fixed the 'Empty Trash' button in the dock (it now uses Nemo instead of Nautilus).
Migrated the complete Unity7 shell source code to GitLab and got it to compile on 22.04.
The design is much flatter but retains the system-wide blur.
The dock's menus and tooltips have been given a more modern look.
The low graphics mode works much better now and the dash is faster than ever.
The RAM usage in Unity7 is slightly lower now, while the RAM usage has been reduced substantially to about 700-800 MBs in Ubuntu Unity 22.04.
Fixed the standalone testing Unity7 launcher (this will help Unity7 contributors).
The buggy tests have been disabled and the build time is much shorter (this will help Unity7 contributors).

Unity 7.6 – Release Notes
Unity 7.6 is more of a Unity 7.5 "refresh" than a completely new desktop and is primarily aimed at users who still prefer the desktop environment first released for Ubuntu in 2010.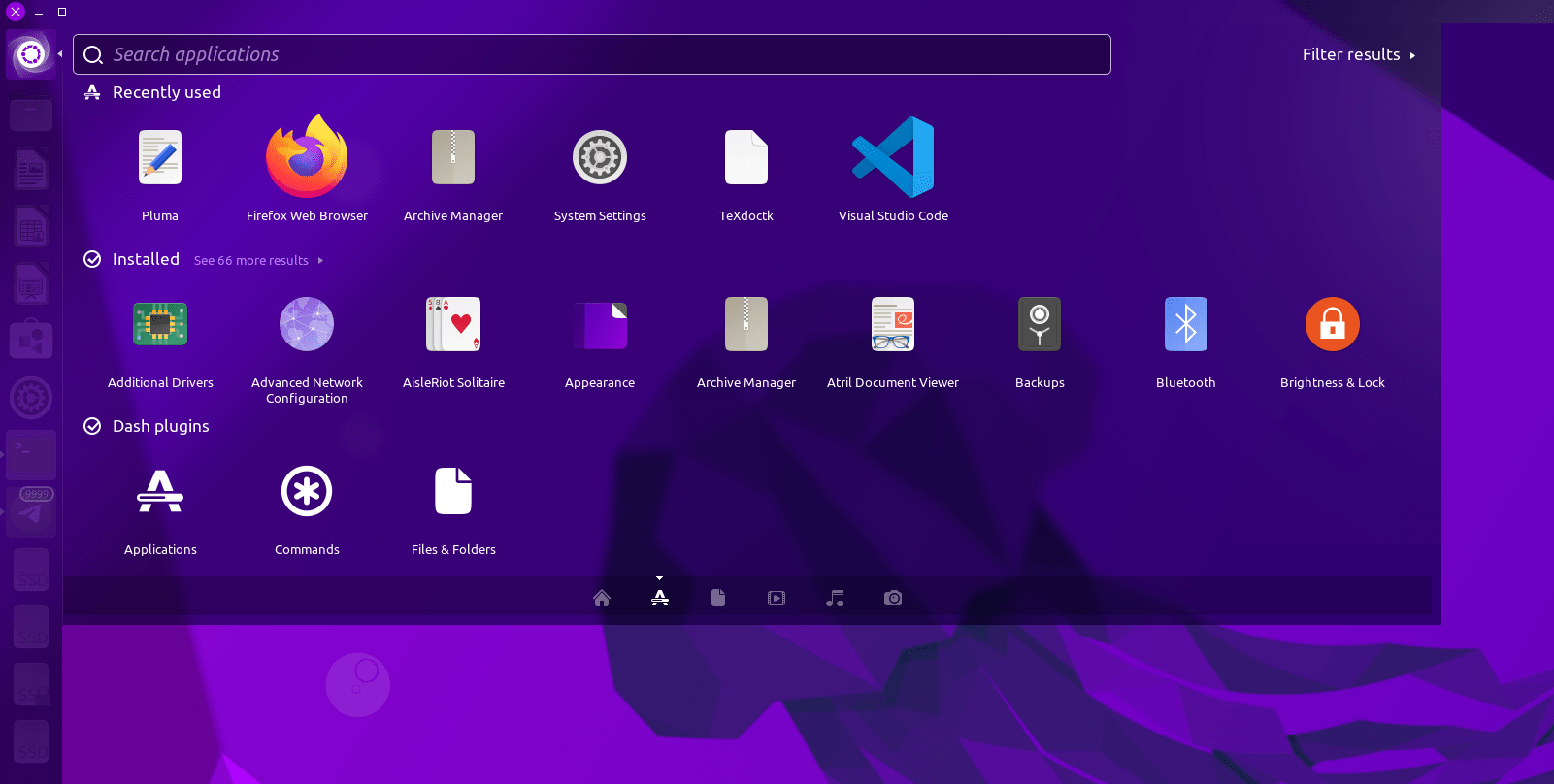 The Unity fork UnityX 10.0 emerged as an alternative to Unity last summer. Although new (side) panels, launchers and menus bear witness to the progress of development, UnityX has not yet really appeared complete and coherent. The future of the Unity desktop, on the other hand, is supposed to be the Unity 8 Desktop Environment ("Lomiri") developed by UBports.
The next Ubuntu Unity Remix will be based on Unity 7.6, existing ones Installation are updated with the following command:
sudo apt update && sudo apt upgrade
See the official website for more information, while the YouTube channel "DistroTube" provides corresponding impressions.