Images embedded in articles can now be opened in a true full-screen mode, where they are displayed borderless and in the display's native resolution if possible. This can be useful when comparing game screenshots with different quality settings. In addition, thumbnails look nicer in dark mode.
A real full-screen mode
As usual, images embedded in articles can be opened in a much larger size in an "overlay gallery" with a click or tap, in which you can navigate with a click or swipe. A full screen mode can now be activated from this overlay gallery using a new "Full screen" button at the top right, in which the image takes up the full display area without any edge spacing. The full-screen mode ignores any scaling that is often set in the operating system or browser, especially on HiDPI displays, in order to map the image pixels to physical pixels as 1:1 as possible.
For example, you can now compare two Full HD screenshots directly in the browser on a Full HD display without scaling leading to a blurred display. On an Ultra HD display, you can also compare Ultra HD screenshots without scaling blur. On smaller displays, there is of course no way around scaling Ultra HD screenshots – as a last resort, downloading the untouched original files is still possible.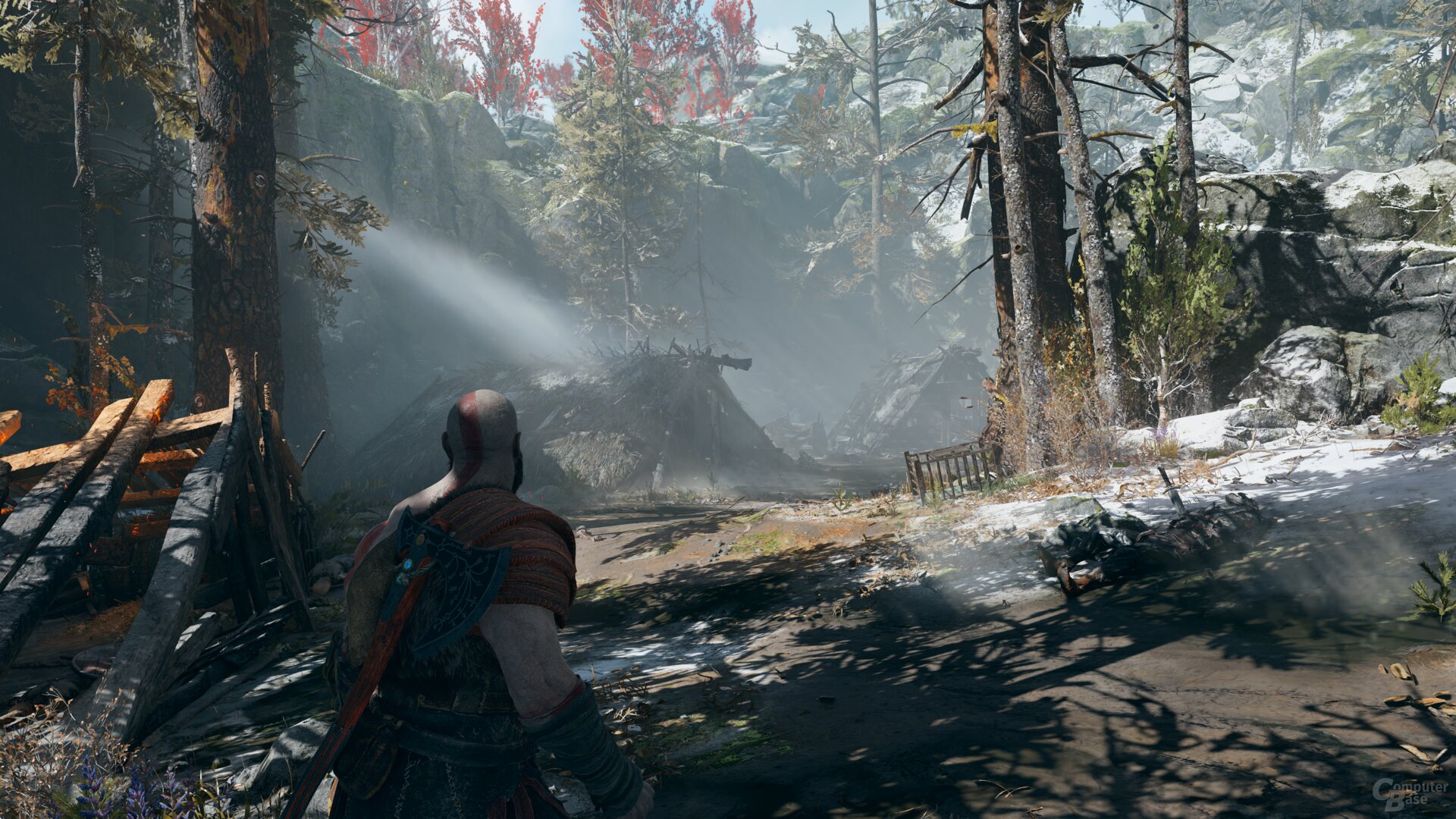 Figure 1 of 6
By the way, the example images in the gallery are from the article God of War in the test: The third duel between AMD FSR 2.0 and Nvidia DLSS, where there is still significantly more Screenshots are available, including with FSR 2.0 and DLSS 2.3.
Keyboard shortcuts and Android/iOS support
What can be useful in this context: You can navigate in the overlay galleries not only with the arrow keys of a physical keyboard, but also "blindly" press number keys followed by the enter key to jump to a specific image. For example, the key sequence "1-2-Enter" jumps to screen 12. You can also use the F11 key to open and close full-screen mode.
On Android, full-screen mode is activated automatically when you turn the smartphone or tablet from portrait to landscape mode in an overlay gallery. Safari doesn't support full screen mode on iOS, but we've fixed a bug there so opening the overlay gallery no longer unnecessarily maximizes the address bar. Full screen mode works on iPadOS with the limitations that it is not activated automatically when rotating the tablet (so you have to use the button) and that iPadOS displays a redundant button to exit full screen mode.
New thumbnail display
A few weeks ago we revised the display of the small thumbnail images in articles: Since then, they no longer have a fixed aspect ratio of 3:2, because the consequences of this were either a truncated image content for images with a different aspect ratio (always only an emergency solution) or white bars left + right or top + bottom (could seem out of place, especially in dark mode).
Now thumbnails always have the right aspect ratio and if there are different aspect ratios within a thumbnail row, then stay on top some thumbnails just free up some space – the main thing is that the thumbnails and their descriptions are in one line.
Conclusion and feedback
We hope that these changes will make ComputerBase a little bit better in a point that is important for our target group. Feedback is welcome in the comments as usual. If there are technical problems, naming the browser and device and a screenshot are usually very helpful.