Windows 11 should have a consistent user interface and for this reason more and more elements from Windows 8 will be dispensed with. The first is the "Open with" UI, whose outdated design language dates back to Microsoft's touch-optimized tile operating system from 2012 and will soon be replaced.
Windows 11 separates from legacy issues
As the website Windows Latest first reported, the latest Windows 11 Insider Preview Build 25151, which is in the primary Dev Channel addressed to developers and experienced users, to change the hidden function "Open with" in the context menu to the design language of Windows 11.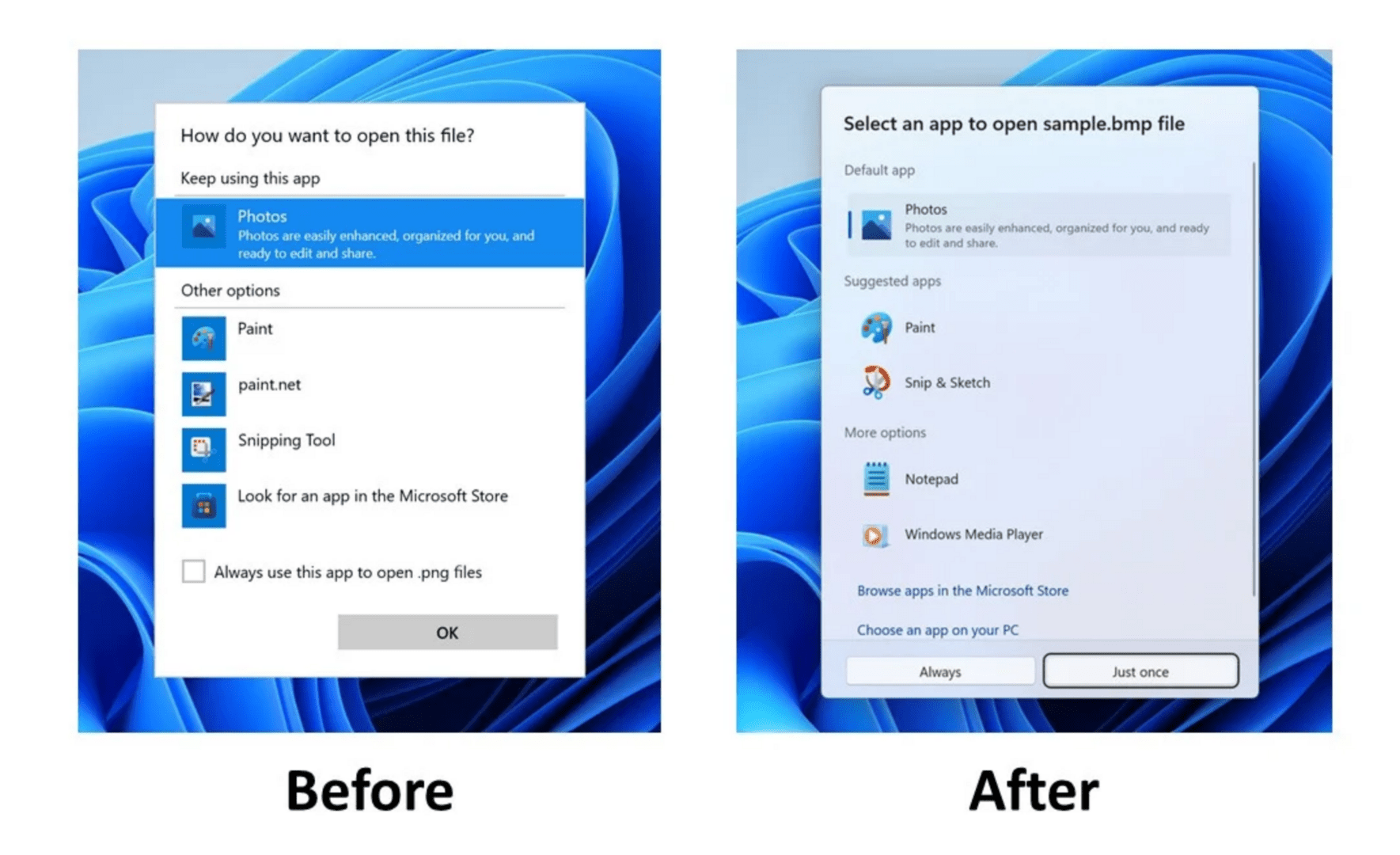 Already in the Windows 11 Insider Preview Build 22563, which previewed Windows 11 22H2 in February, briefly featured the new view. Even in the latest preview, the uniform look is not yet offered to all testers, which is why Windows 11 23H2 is a better candidate for implementation.
Basic requirements for using the new view are the current one Windows 11 Insider Preview 25151 and the small Vive tool v0.3.1 (ZIP), which is offered directly via the GitHub developer platform.
Then all you have to do is enter the following commands via the terminal prompt:
vivetool/enable/id:36302090
After selecting "Open with" in the context menu, the new view is immediately visible and blends in harmoniously into the UI of Windows 11.
Microsoft still has a lot of work to do
After Microsoft once again changed the UI and thus the UX of the operating system with the change from Windows 10 to 11, there are now countless Generations of designs on and below the user interface of the operating system.
To give Windows 11 a really coherent and consistent UI and UX design, Microsoft still has a lot a lot of work to do.
Especially in the area of ​​icons and system symbols, there are still legacies that are still used today and date back to the times of Windows 9x and even Windows 3.x . Users who want to convince themselves of this should take a look at %SystemRoot%System32SHELL32.dll.