According to the Ifo Institute, people in Germany will have to dig deeper into their pockets for groceries in the coming months. "Almost every retailer surveyed" is planning higher prices.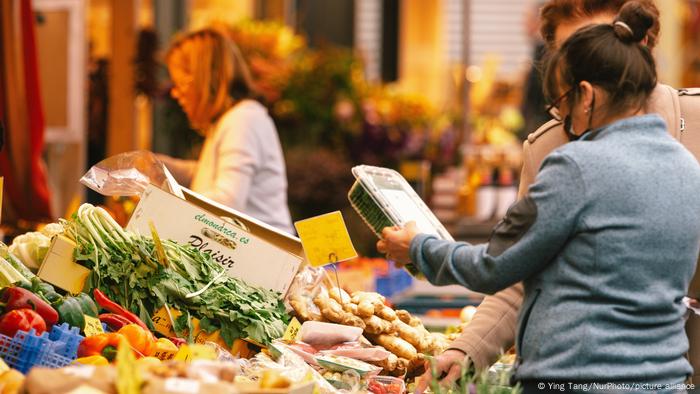 According to a survey by the research institute Ifo in June, the price expectations of retailers for food and beverages were 98.9 points. The dots indicate the probability of price increases. A value of 100 would mean that all companies surveyed want to raise their prices, minus a hundred would mean that all of them lower their prices.
The higher price expectations also apply to the other retail sectors, as the institute further announced on Friday. Here, too, a majority of respondents want to raise prices. Price expectations rose there to 78.6 points. "This means that inflation rates are likely to remain high for the time being," explained Ifo economics chief Timo Wollmershäuser.
According to the Ifo Institute, there are also first signs that the inflation rate could "gradually fall again" over the course of the year. The price expectations in some sectors of the economy, whose production is upstream of consumption, fell for the second time in a row. These include industry, construction and wholesale.
Save on food
In May inflation was 7.9 percent, the highest level since the first oil crisis in the winter of 1973 /74.
On Wednesday, the Federal Statistical Office forecast inflation of 7.6 percent year-on-year for June introduced for the months of June, July and August. However, once this expires in September, the inflation rate could go up again.
According to a study, more than half of Germans with lower incomes therefore want to save on food. According to the Institute for Macroeconomics and Business Cycle Research (IMK), around 52 percent of the labor force with a household income of up to 2000 euros net per month feel compelled to buy less food because of the rising prices.
dk/bea (afp , rtr, dpa)