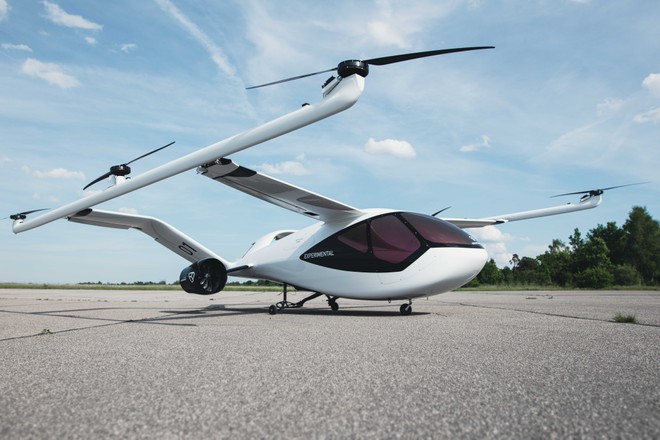 C & # 39; & egrave; great excitement around eVTOL , electric vertical take-off and landing aircraft that various companies are developing. Means that in the not too distant future could be used for short-range travel , to connect ever more urban centers; congested cities with places like airports, for example. Precisely for this reason we often speak of & quot; flying taxis & quot ;.
Obviously, to allow the birth of this sector we also need precise regulation . In this regard, the news arrives that EASA, that is; the European Aviation Safety Agency , has published the first rules for the operation of air taxis in cities.
THE PUBLIC CONSULATION PART
EASA has announced that the new regulatory framework (NPA 2022-06) will be; submitted to public consultation until 30 September 2022 . The proposed regulation covers the technical areas of airworthiness, air operations, crew licensing and rules of the air.
The regulatory framework that EASA has prepared for the nascent urban air mobility sector completes the one already established; existing for Unmanned Aircraft Systems (UAS) operations, U-space traffic management system and vertical take-off and landing (VTOL) aircraft certification. It also integrates the guidelines for the construction of the vertiport.
Manufacturers in Europe have reported to EASA that they will be ready for certification of their aircraft already; in the next years. The European Aviation Safety Agency therefore aims to create a harmonized set of regulations at the level of the European Union for this new form of mobility; air.
We want to develop an ecosystem for urban air mobility in which UAS and VTOLs can be safely integrated, allowing operators to fly safely . EASA highlights that it has adopted a phased approach to the new regulation which is linked to the actual development of the sector.
Therefore, the possibility that VTOLs can fly in the future without a pilot is not; still addressed in the proposal for the regulation. This and other aspects will be dealt with by EASA with separate proposals when it will be; necessary and in line with technological progress. Patrick Ky , Executive Director of EASA, said:
With this, EASA becomes the world's first aviation regulator to release a comprehensive regulatory framework for VTOL aircraft operations, which will offer air taxi and similar services. The publication strengthens EASA's leadership in this new field. At the same time, we have done our best to address the general concerns of the company. and the expectations of EU citizens regarding safety, security, privacy, environment and noise.
The best of OnePlus? OnePlus 9 Pro, on offer today from Phoneshock for 559 euros or from Amazon for 692 euros .