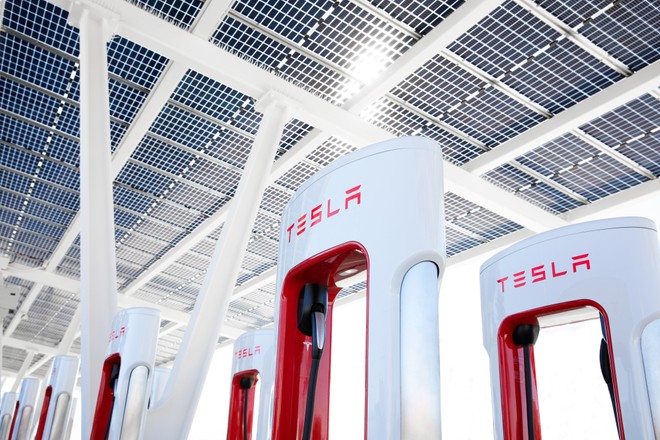 Tesla continues to expand its Supercharger network. A job that allows the American manufacturer to make more and more; the presence of its fast charging stations is widespread. Now comes the news that the car manufacturer has inaugurated Supercharger station number 800 in the Old Continent.
It is located in Avignon, France , along the road to Marseille. Tesla says that inside there are 28 charging stalls . Thus, a station with many points for the supply of energy. This is a choice in line with the American manufacturer's strategy of opening more sites; large to best supply its fleet of cars in Europe, which is constantly growing. In this regard, the & quot; record & quot; of the most station; great & egrave; still held by the Nebbenes site in Norway, which has 44 stalls.
To better understand how much this energy supply infrastructure is growing, just remember that the first stations opened in 2013 had just 4 stalls for charging. Currently, the average is; of 11 charging points per station.
PUBLIC FAST CHARGING NETWORK MORE? LARGE IN EUROPE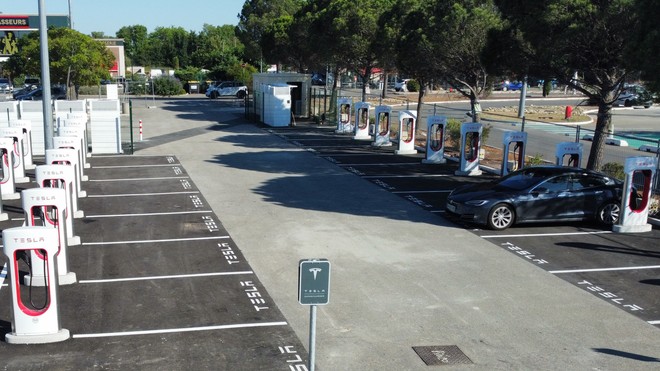 Supercharger expansion is egrave; also functional to the project to open charging stations to electric cars of other car manufacturers. Currently, there are 13 countries in Europe where non-Tesla battery-powered cars can be recharged at Superchargers.
Through this pilot project, Tesla & egrave; de facto become the operator of the fast charging network (with power over 150 kW) public more; extended to Europe. The company & agrave; Americana announces that it will open over the next few months its charging network in other countries of the Old Continent.
Italy is still missing from the appeal. Therefore, & egrave; It is likely that some Superchargers in our country will soon be open to electric cars from other manufacturers.
The best Apple Smartphone? Apple iPhone 12, buy it at the best price from eBay at 599 euros .