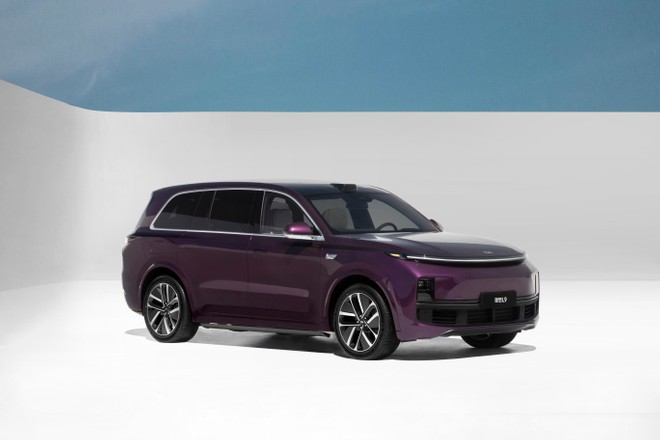 The Chinese Li Auto presented its new flagship model, L9 , a large size SUV with 6 seats with electric drive and on-board petrol engine generator that is a candidate to become a reference on the domestic market thanks to its long range, over 1,300 km, and technologies for autonomous driving.
5,218 mm long, 1,998 mm wide and 1,800 mm high, with a wheelbase of 3,105 mm, L9 promises interior spaces greater than those of classic SUVs of the same size and offers highly ergonomic seats fitted as standard with electric controls, heating and even ventilation and massage for the first and second row include seat ventilation and spa-level massage on ten acupressure points.
Launched with a base price of 459,800 renminbi, equivalent to the current exchange rate of around 66,000 euros, Li L9 stands out in particular for its interiors, which feature an interactive system consisting of 5 screens. 3 of which at the front including a head-up display, and 2 for the rear rows.
TWO ENGINES, OR THREE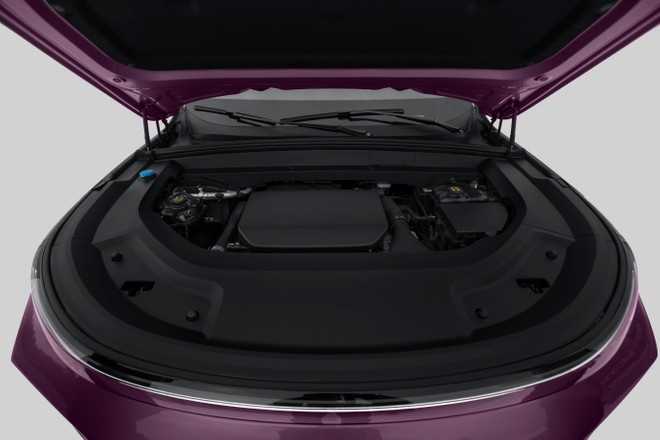 The propulsion is; entrusted to two electric motors , one for each axle, which emit a total of a maximum power of 330 kW, 528 hp, and a torque of 620 Nm. It promises acceleration from 0 to 100 km/h in 5.3 seconds even if it is not the speed performances to offer the most data; interesting: the new generation lithium battery pack has small dimensions and a capacity; of 44 kWh which according to the manufacturer, according to the Chinese homologation cycles, are enough for 180/215 km.
Added to this is a 1.5 turbo engine designed and manufactured by Li, capable of producing energy for another 1,100 km with a consumption of just 5.9 liters per 100 km. In addition, the bidirectional charging system also allows you to transfer energy to the outside with power up to 3.5 kW. The suspensions were of pneumatic springs and electronically controlled shock absorbers.
ALSO PROTECTS THE OTHERS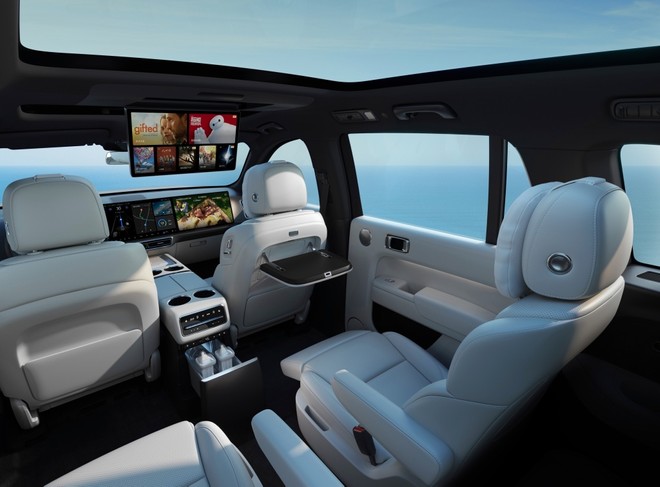 Li L9 & egrave; equipped with an advanced sensory system with front radar and LiDAR, 6 8 megapixel cameras, 5 2 megapixel cameras and 12 ultrasound sensors to have a complete perception of the surrounding environment at 360 & deg; at the service of driver assistance systems and the predictive risk assessment system of an accident. The data is processed by two high-speed microprocessors; Orin-X. Furthermore, & egrave; equipped with internal and external monitoring with transmitters and cameras.
Li non si & egrave; limited for & ograve; to offer a high level of protection on its SUV, but intends to help improve overall safety: for this reason, it has announced that render & agrave; open source its AEB emergency braking system developed in-house.
The Samsung pi? balanced? Samsung Galaxy A52 5G, on offer today from Phoneshock for 255 euros or from Amazon for 391 euros .