With the Signal 4K30 and the Signal HD60, NZXT is introducing two capture cards. The external solutions are primarily aimed at streamers who work with a live stream setup consisting of two PCs or who want to tap video and audio from a console, smartphone, tablet or camera. They cannot record themselves.
Game capturing in two performance levels
The names say it all. While the Signal 4K30 can access video material with a maximum resolution of 3,840 × 2,160 pixels at a frame rate of 30 FPS or 1,920 × 1,080 pixels with 120 FS, the smaller Signal HD60 can only record with 1,920 × 1,080 pixels at 60 FPS. However, both cards can loop the image through to the screen of the respective streamer with a higher quality. In the case of the Signal 4K30, UHD can be output at 60 FPS, QHD at 144 FPS and HD at 240 FPS, and HDR is also possible in each case. The Signal HD60, on the other hand, also allows a pass-through with UHD resolution, but it remains at 60 FPS and without HDR.
Regardless of the model and the selected configuration, NZXT promises low latency, looping through to your own screen is "delay-free". If desired, both capture cards can convert the recorded material to FHD resolution of 1,920 × 1,080 pixels using hardware-accelerated upscaling or downscaling. The audio channel is handled by both Signal 4K30 and Signal HD60 with 16-bit stereo sound and a sampling rate of 48,000 Hertz.
NZXT sees numerous applications
NZXT addresses both models to semi-professional streamers, for example on YouTube or Twitch. As practical examples, the manufacturer cites playing on a gaming PC and external recording and uploading via a second dedicated streaming PC. A typical application is also tapping the recording of an external system camera in order to embed a high-resolution facecam image in your own stream.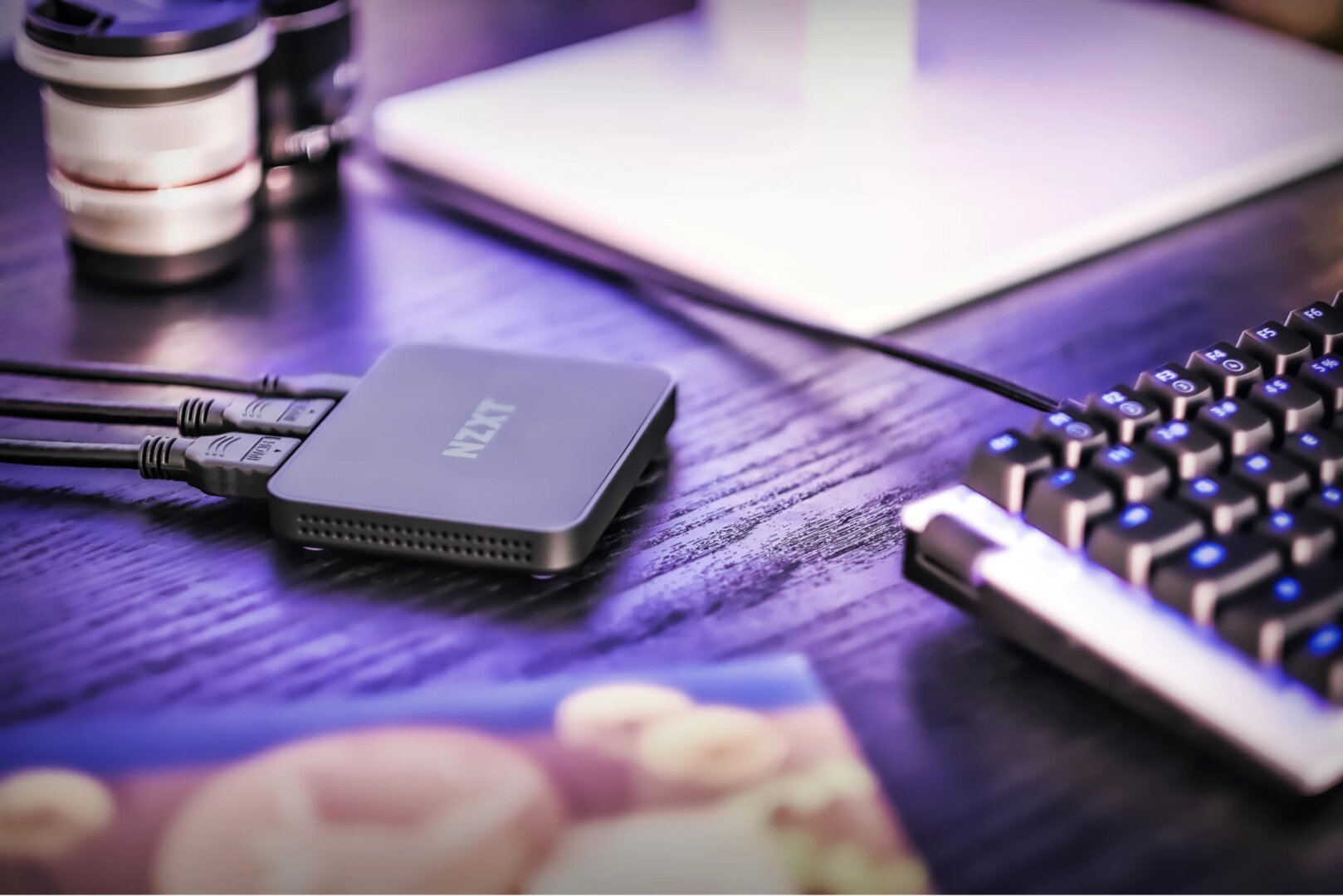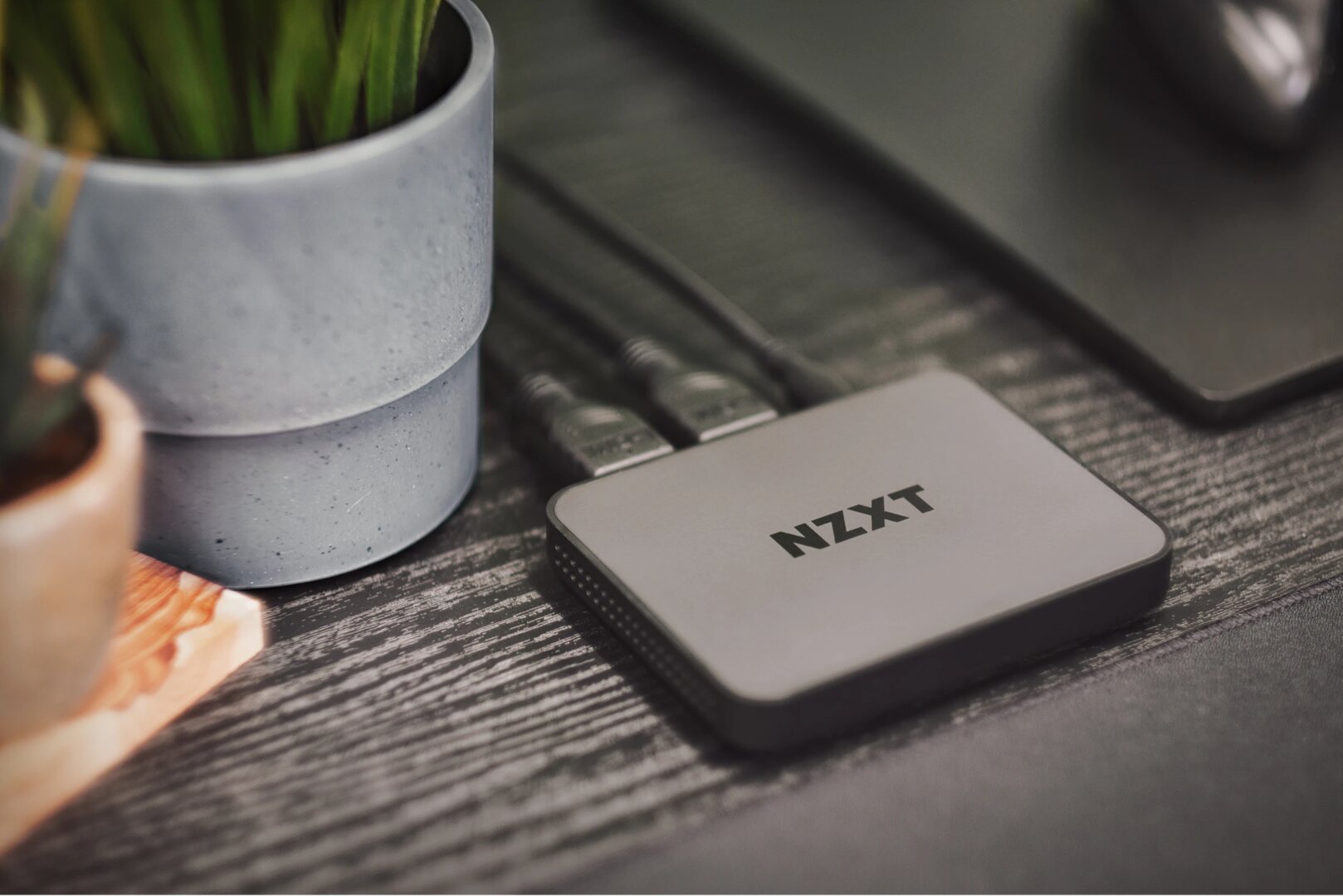 But image and sound from PlayStation, Xbox, Nintendo Switch or mobile devices can also be easily transmitted to the Internet via a PC in this way, provided the signal is output via HDMI. The capture cards support the HDMI 2.0 standard at most. In addition, a connection to the PC via USB 3.2 Gen 1 is required for power and data transfer; both cards come with a corresponding USB-C to USB-A cable.
With regard to the software, NZXT promises the obligatory compatibility with OBS and Streamlabs, but both signal cards should also work perfectly with Discord, Skype and Zoom. Users can view information about the transmission settings via NZXT CAM.
Available immediately
The Signal 4K30 and the Signal HD60 are available now. NZXT gives a recommended retail price of around 180 euros for the UHD model, while the smaller Capture Card should cost around 140 euros. Competitors are, for example, Razer's Ripsaw HD or various capture cards from Elgato, including the twice as expensive capture box 4K60 S + (test), which can store the tapped signal directly on an SD card – so there is no need for a second PC. Another alternative are internal capture cards that are connected via PCIe.
ComputerBase has received information about this article from NZXT under NDA. The only specification was the earliest possible publication date, which the manufacturer, to the surprise of the editors, did not meet.