If you want to fast charge the Apple Watch, you need a few things. First of all, the latest Apple Watch Series 7, in combination with the included faster charger. But you also need a corresponding USB-C adapter of at least 18W. Another way is to use an all-in-one charger, which has the latest charging specifications for the Apple Watch. The previously released flat MagSafe charging station from Belkin is suitable for this, but now there is a second option. The regular Belkin 3-in-1 Boost Charge Pro MagSafe charger is now also available in a new version with fast charging for the Apple Watch Series 7.
Belkin Boost Charge Pro 3-in-1 MagSafe now with Apple Watch Series 7 fast charging
The new version supports charging your Apple Watch with 15W, but only if you have an Apple Watch Series 7 (or newer). The existing version only supports 5W charging of your Apple Watch. According to Belkin, you can charge the Apple Watch Series 7 to 33% faster with the new version. That means the watch is charged from 0% to 80% in 45 minutes.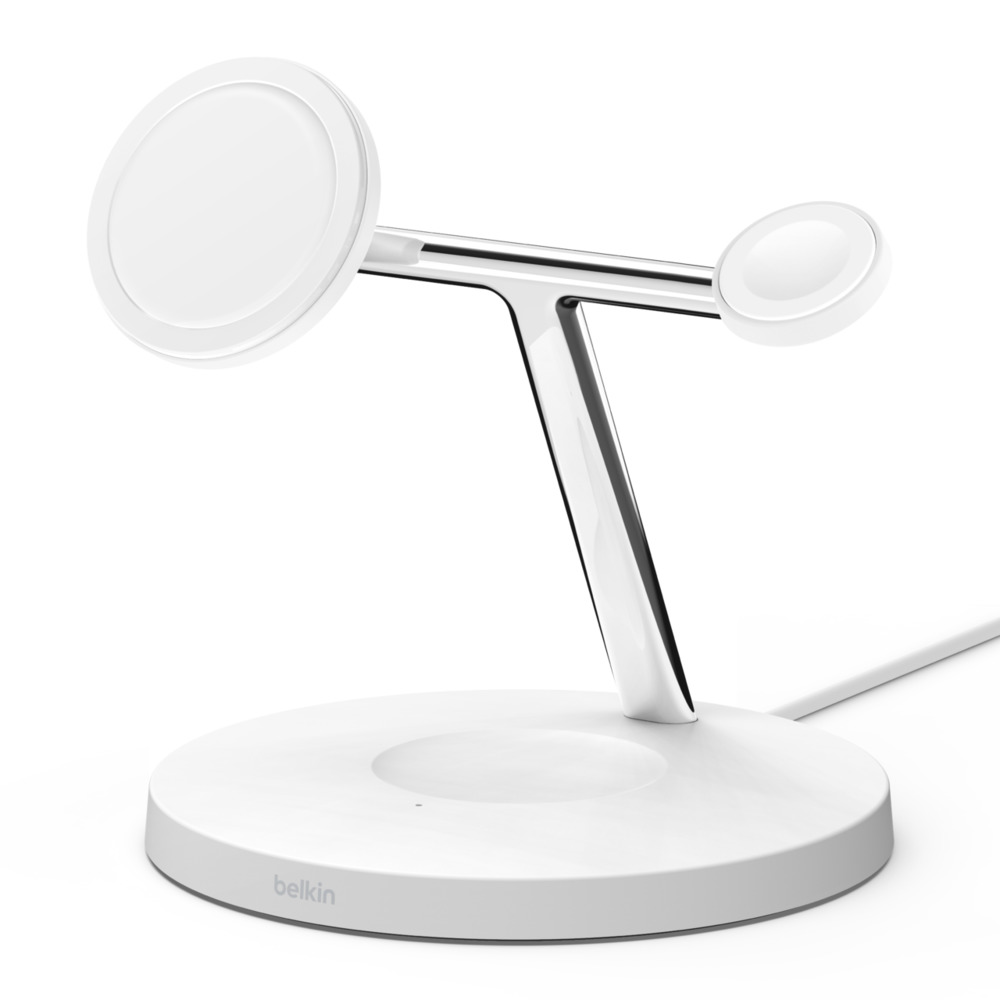 The new version is already available on Belkin's website, but is not available for pre-order at this time. In the US, the new version is slightly more expensive than the previous version: it costs $149.95 instead of $139.95. We expect it to cost something like €150 in Europe as well. The Apple Watch charger on the new version looks slightly different. The Apple Watch part is slightly larger, although you can only see that if you put the two versions next to each other. The new variant is also suitable for charging other Apple Watch models, although it will not be faster.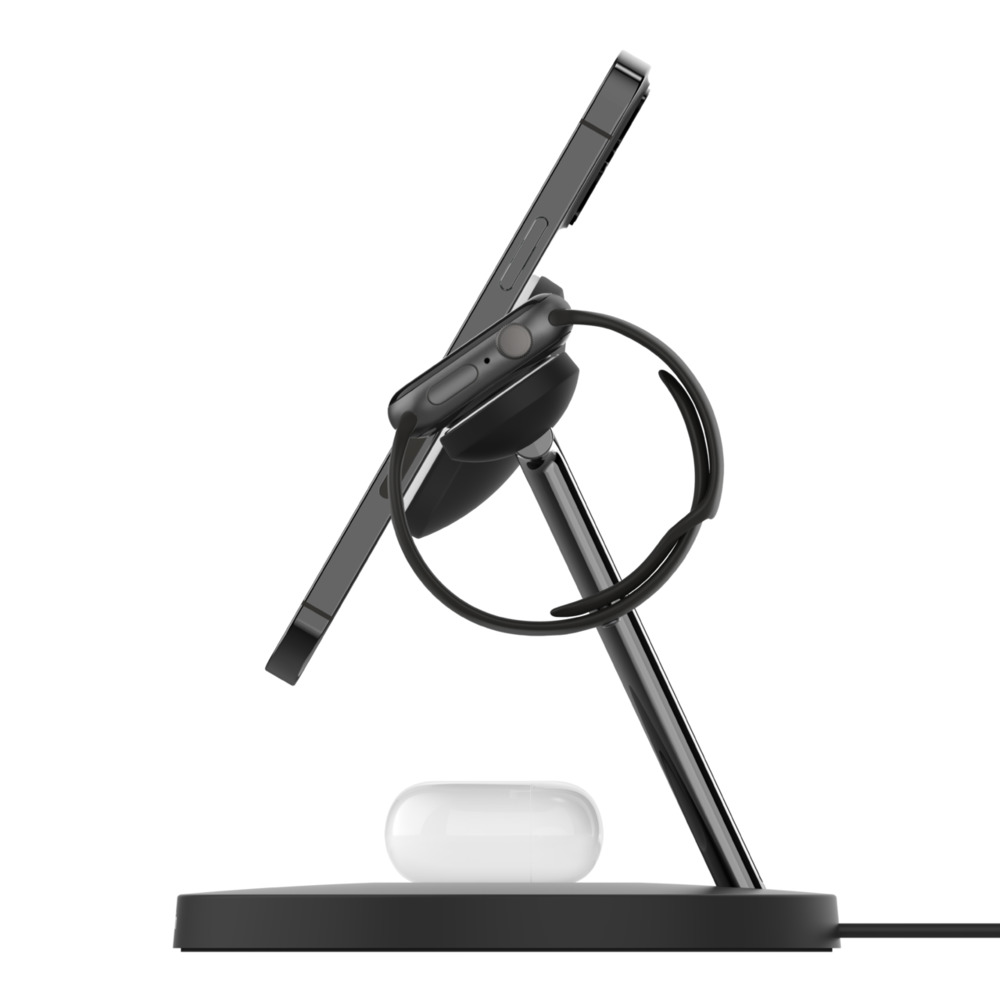 Release Previous Version 3-in-1 Belkin MagSafe Charger
With the Belkin 3-in-1 MagSafe Charger, you can charge your iPhone 12 or iPhone 13 via MagSafe as well as your Apple Watch and AirPods. Your iPhone and Apple Watch rest magnetically on the floating stand, while you place your AirPods case on the base. The charger has a power of 15W and comes with a plug. This earlier version from early 2021 is therefore not suitable for fast charging of the Apple Watch. This MagSafe charger from Belkin comes in both white and black and has a suggested retail price of €149.99. Because the iPhone hangs on the charger via magnets, it is not suitable for older iPhones.
View the earlier version without Apple Watch fast charging here:
At the end of 2020, Belkin also released the magnetic ventilation holder PRO. This is a MagSafe holder for the car, which you click on your ventilation grille. Thanks to MagSafe, you don't have to click your iPhone between a holder, so you can hang it with one hand. Unfortunately, this mount won't charge your iPhone.
See also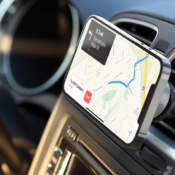 Belkin iPhone MagSafe Car Holder Now in Store
The MagSafe iPhone Car Holder Is Available now in the Apple Store. You will receive delivery at the end of November, but this holder for the ventilation grille does have one major drawback.
Revision history:
2022 – June 29, 09:16: Article updated after announcement of new version with fast charging on Apple Watch.< /li>
2021 – February 17, 09:06: Article updated after charger release.