Huawei had already presented the MatePad Paper to the public at this year's Mobile World Congress, and now the Chinese manufacturer has announced the availability of its first tablet with digital ink. The eye-friendly display has its price, and Google services are still left out.
Other manufacturers are using e-ink for tablets> h2>
The display, which has a "Paper Like Display Certification" from TÜV Rheinland, measures 10.3 inches and has a resolution of 1,872 × 1,404 pixels – which suggests a pixel density of 227 ppi. The display technology used allows content to be read well at all times, as is known from e-book readers, even under direct sunlight, but is subject to the known restrictions with regard to the refresh rate. As the test of the Note Air 2 from Onyx already confirmed, devices equipped with this technology are only suitable for certain scenarios – games and films, i.e. representations with fast movements, are not among them. Various mechanisms (called "Smart Refresh Mode" at Huawei) are intended to counteract this problem and thus also enable a quick refresh, but the result is usually at the expense of the image quality. In addition, the manufacturer states that the function is only available to a limited extent in some applications.
Narrow target group
For these reasons, according to Huawei, the MatePad Paper should primarily be aimed at users from the creative sector, for which the MatePad Paper is equipped with the 2nd generation of the M-Pencil. This offers the 4,096 pressure levels that have long been considered standard, with a latency of 26 ms intended to convey a real writing experience. However, this is currently not usable by all applications either.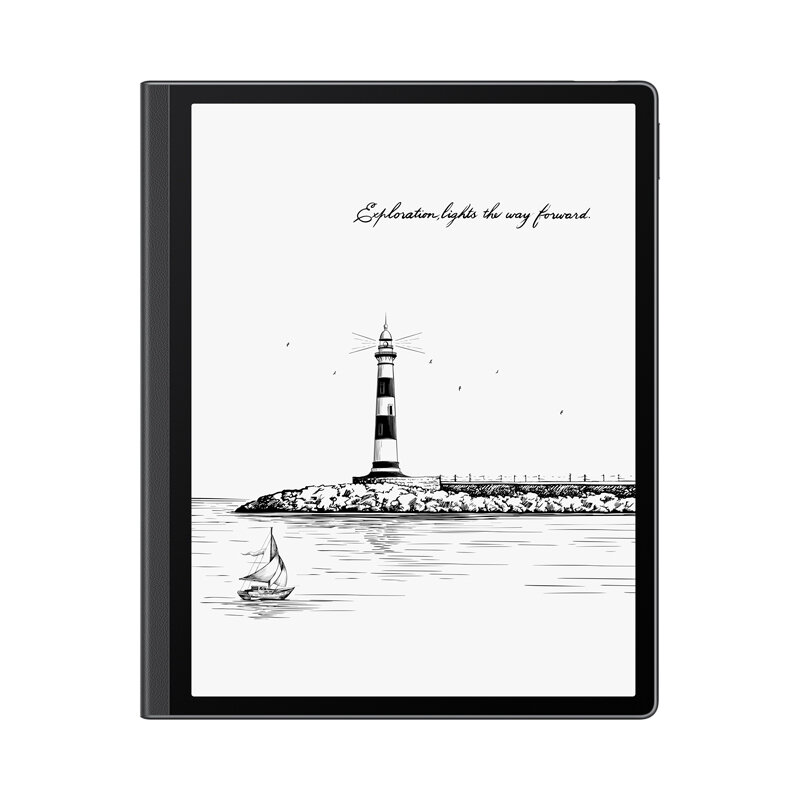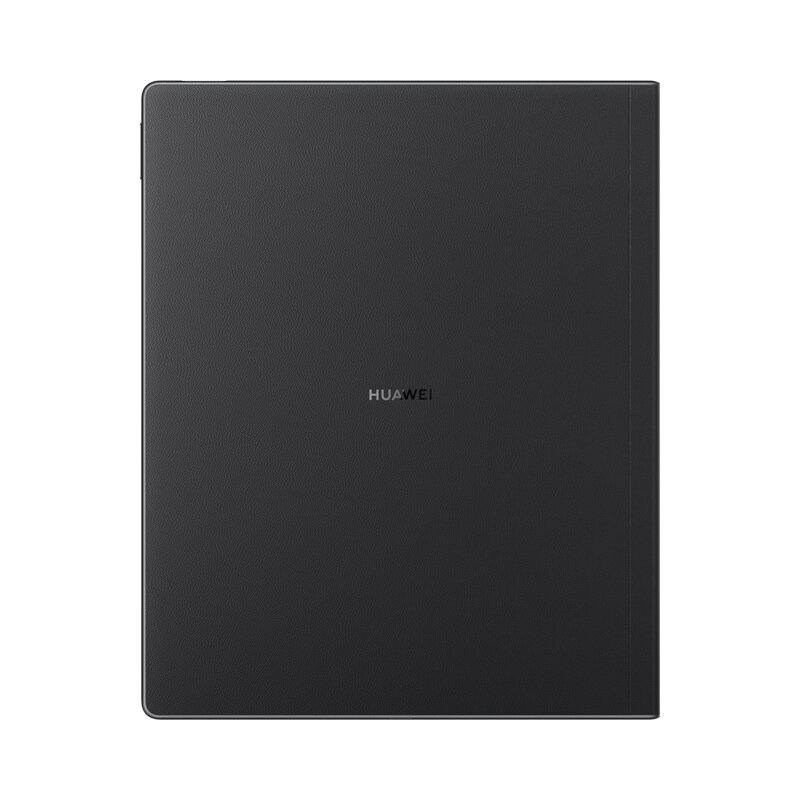 Customized smartphone processor
The MatePad Paper is powered by a 7 nm HiSilicon Kirin 820E, whose cores are each divided into three Cortex-A76 and three Cortex-A55 processing units clocked at 2.22 GHz and 1.84 GHz. This is supported by 4 GB of RAM and 64 GB of internal memory for your own content such as applications and data. The tablet also has Wi-Fi 6, Bluetooth 5.2 and USB-C 2.0. A fingerprint scanner is also part of the equipment, as are two loudspeakers.
The 3,575 mAh battery should enable a standby time of around four weeks. Huawei specifies a runtime of up to a week for surfing, but does not provide more detailed information about the test scenario, such as the daily usage time. The manufacturer specifies the running time for reading as 27 hours, for notes the energy storage should supply electricity for eight hours. The battery is charged via a power supply unit with 25 watts, which should be refilled after around 1.5 hours.
App sources still limited
Huawei uses its own operating system for the new MatePad Paper Harmony OS, which means that the Play Store and other Google services have to be left out. On a device like an e-ink tablet with a special target group, however, the limited availability of some Google applications should be less important than on a smartphone.
Available immediately
The MatePad Paper is now available in stores at an RRP of 499 euros available. In addition to the M-Pencil, the scope of delivery also includes the paper folio cover.
Huawei MatePad Paper Software:
(when released) HarmonyOS 2.0 Display: 10.30 inches, 1,872 × 1,404
227 ppi
E-Ink operation: touch, stylus, fingerprint sensor SoC: HiSilicon Kirin 820E
3 × Cortex-A76, 2.22 GHz
3 × Cortex-A55, 1.84 GHz
7 nm, 64-bit GPU: Mali-G57 MP6
820MHz RAM: 4096MB
LPDDR4X Memory: 64GB 1st Camera: No 2nd Camera: No 3rd Camera: No 4th Camera: No 5th Camera: No 1st Camera Front Camera: No 2nd Front Camera: No GSM: No UMTS: No LTE: No 5G: No WLAN: 802.11 a/b/g/n/ac/ax
Wi-Fi Direct, Miracast Bluetooth: 5.2 Location: No More Standards: Micro-USB 2.0 SIM card: – Battery: 3,625 mAh, 25.0 W
permanently installed Size (W×H×D): 182.7 × 225.2 × 6.60 mm Protection class: – Weight : 360g Price: €499