A little house by the sea – more and more Germans are fulfilling this dream on the Croatian Adriatic coast. Some build or buy for their own use, for the summer vacation. Others rent to tourists.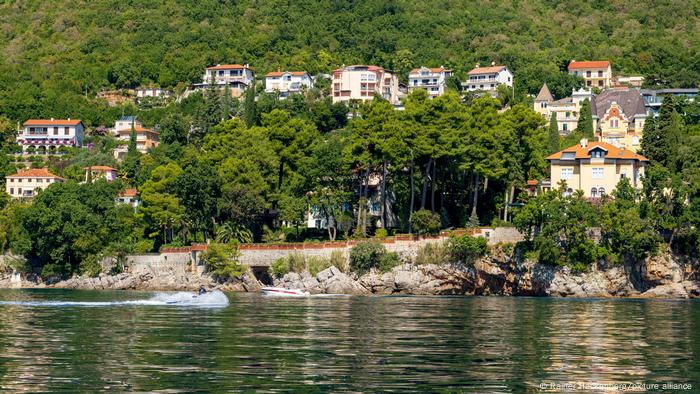 Construction boom on the Croatian Adriatic coast – Germans are also investing here
Jens and his family have fulfilled a dream: a great house with a swimming pool and sea views on the Croatian peninsula of Istria. It all started a few years ago when the family from Baden-Württemberg came to Croatia for the first time on holiday. The Germans were immediately enthusiastic about Istria, the "Tuscany of Croatia" – and were looking for holiday accommodation. But it wasn't easy for her to rent a nice big house for a bigger family. Not easy and not cheap.
So Jens and his family did the math and decided it would be cheaper to buy a house. But then it turned out that that wasn't so easy either, because nothing suitable could be found. That's why the idea of ​​building it yourself soon came up. "It was easier than expected," says 53-year-old Jens, looking back. The building material is priced at about the German level, but the labor costs are significantly cheaper. The Germans were able to complete their house last year. This year they will start taking in the first paying tourists.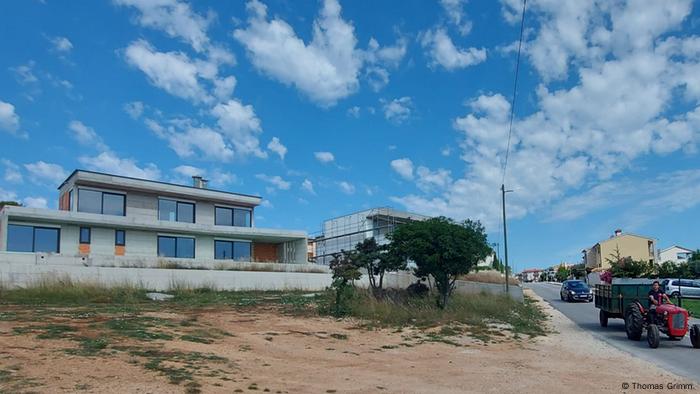 Holiday houses in the fishing village of Liznjan in Istria, Croatia. Germans are buying more and more houses here
From the rental income they will pay off the loan for the house, which they received from a German bank. 55-year-old Oliver from Bavaria also opted for the "build instead of rent" model. He, too, initially spent several holidays in Croatia with his family. "It was more of a coincidence," he says. "We continued to Istria from Italy and saw beautiful towns, clear water and clean beaches. That convinced me straight away." After that, the family would have vacationed in Istria for a few more years, until they too had the idea of ​​buying a house.
Like Jens and his family, Oliver hasn't found anything suitable either. But then, a few years ago, he discovered a nice and large plot of land. Although he initially only wanted something for his own use, he then decided on this property with an unobstructed view of the sea and planned a large house there. In addition to his own spacious apartment, there are three other apartments in the house that he rents out. To finance the construction costs, Oliver set up a company in Croatia, which now works with his German company.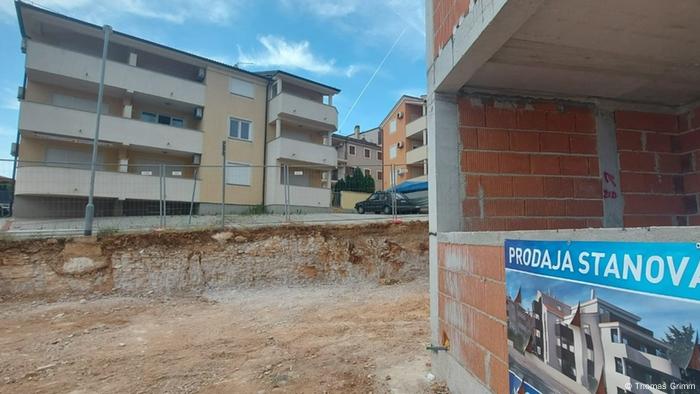 New houses are springing up all over Croatia's Adriatic coast – many belong to foreigners
It's worth renting out, he confirms. But: "Renting without a pool is now relatively difficult in Croatia because the offer is very large." And indeed, new and mostly luxurious buildings are currently being built on almost every corner, almost always with a swimming pool – despite rapidly increasing construction costs. "A pool is now a requirement if you want to generate more income," says Oliver.
Most foreign buyers are German
Jens and Oliver are just two of thousands of Germans who now own real estate in Croatia – and the trend is rising. According to data recently released by the Croatian Tax Agency, a total of 9514 properties were sold to foreigners in 2021 – that was 50 percent more than the year before. Most buyers are Germans, followed by Austrians and Slovenians. For German buyers, the increase of 70 percent within one year is even higher than average.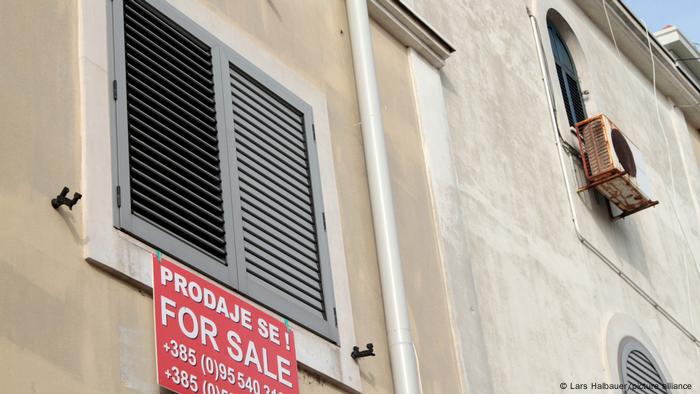 Not all Germans buy new apartments, but existing properties are also popular
Many apartments are for personal use and are used as holiday apartments. In addition, however, more and more is being built as an investment. Renting is a lucrative business in Croatia. Tourism is booming, rents are rising, and as a landlord you are taxed relatively cheaply. The real estate tax on holiday homes and apartments is only symbolic.
The well-known broker motto "location, location, location" also applies to foreign buyers of real estate in Croatia. Therefore, they prefer to shop on the coast – in this region more than a quarter of buyers are non-Croatians. This applies above all to the areas that are easily accessible by car from Germany or Austria, i.e. Istria (40 percent) and the northern coast around the port city of Rijeka (30 percent).
The rising&nbsp ;Demand from abroad of course also affects real estate prices in Croatia: last year they rose by 11.7 percent on the coast compared to the previous year. This is now an increasing problem for locals who need residential property in these areas.
"There was no corruption here"
Oliver and Jens, who didn't buy but built, still belong to a minority. Most Germans do not embark on this adventure, but buy ready-made apartments or houses. Did he have no qualms about building abroad? Oliver shakes his head. No, he says, he was initially well oriented and informed. For example, he had confidence in a Croatian construction company after marveling at some of his previous buildings.
"When I see what they offer here in terms of quality craftsmanship – that really surprised me. Of course there were certain concerns about the language, the contracts and in general how things work here," says Oliver. After all, Croatia is one of the most corrupt countries in the EU. On the Corruption Perceptions Index by the non-governmental organization Transparency International, Croatia ranks 63rd out of 180 countries surveyed, far behind Germany, which ranks 10th. But Oliver hasn't come into contact with corruption: "No," he says, "that didn't exist here at all."
Now the German owns a property in Croatia and has been vacationing there for years EU country. Does he now also speak Croatian? "Not so well," admits Oliver and adds: "The problem is that almost everyone here speaks German or English to you. English is more common among the younger ones, but among the older ones, many of whom obviously were in Germany at some point or Once you have worked in Austria, you often get on well with German."