Andy "Fletch" Fletcher, Depeche Mode's keyboardist, only lived to be 60. Now his bandmates have released details about the cause of death.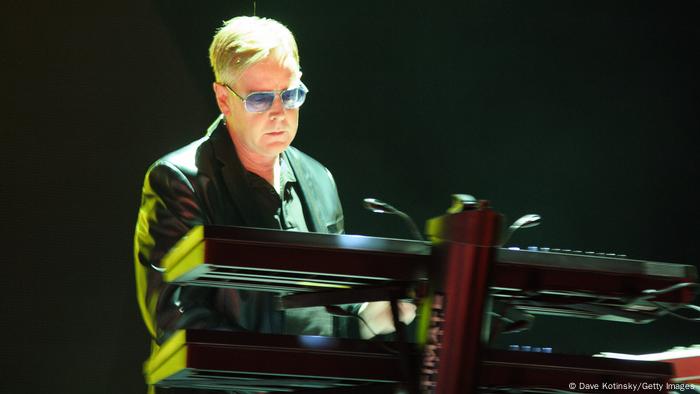 Now the cause of death for Andy Fletcher's early death has become known
The sympathy for Andy Fletcher's death, who died unexpectedly on May 26, was great. And everyone was wondering how the Depeche Mode keyboardist could have died. His bandmates Dave Gahan and Martin Gore didn't want to keep the fans in the dark and have now revealed details of the cause of death on Instagram. Accordingly, Andy Fletcher died of an acute aortic dissection.
View this post on Instagram
An aortic dissection is a tear in the inner layer of the heart's main artery. It is one of the most pressing emergencies in cardiac surgery and often ends fatally. Despite the shock of Fletcher's sudden death, his bandmates found comforting words: "Although it was much, much too soon, he died of natural causes, without long suffering," the two wrote on Instagram.
Funeral service for Fletch in London
The funeral and memorial service last week in London were very moving: "Andy was honored in a room full of friends, family, the Depeche Mode family and others who have touched Andy's and our lives over the years. It was very special to remember him and say goodbye to him together," the two write. Andy Fletcher is survived by his wife of 29 years, Grainne Fletcher, and two children together.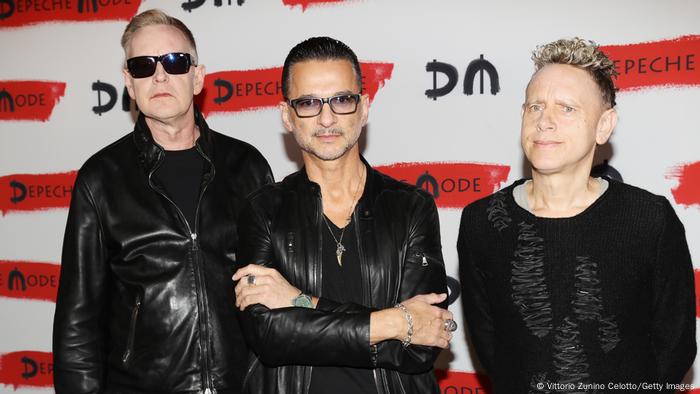 Depeche Mode 2016: Andy Fletcher, Dave Gaham and Martin Gore
Dave Gahan and Martin Gore thank you in your statement for the many expressions of condolence and the "wave of love for Andy" that you have reached in the last few weeks: "It really means a lot to all of us." The two end with some personal words to the deceased: "We will miss you, but we will certainly not forget you. Love, Martin & Dave."
jhi/suc (Depeche Mode on instagram)
Three decades of Depeche Mode


"Just Can't Get Enough"

The influence of their synthesizer sounds on electronic music is undeniable. With more than 100 million records sold worldwide, Depeche Mode is one of the most successful bands of all time. Their last album "Spirit" was released in 2017. It remains to be seen how the band will continue after the death of Andy Fletcher.

Three decades of Depeche Mode


Former school band from Basildon , United Kingdom

Depeche Mode emerged from a school band. The founding members Dave Gahan, Martin Gore, Andy Fletcher and Vince Clark come from the working-class London suburb of Basildon and were initially mainly successful in England and Europe in the 1980s. Alan Wilder (left) replaced Vince Clark in 1982. However, due to disputes, he left the band in 1995.

Three decades Depeche Mode


Electronic meets rock

Inspired by the minimalist electro sounds of Kraftwerk, but also by punk rock bands like The Clash, Depeche Mode developed their own style early on and are known for their dark lyrics. Because songwriter Martin Gore doesn't like songs that are too happy, as he once explained: "For me, the feeling of loneliness and abandonment is closer to real life."

Three decades of Depeche Mode


Breakthrough in the US

With their album "Violator" the band managed to climb into the top ten of the US charts in 1990. When they gave an autograph session in a record store in Los Angeles in March 1990, more than 10,000 people came. The fans get into an uproar, a tumult breaks out that only the police can stop.

Three decades of Depeche Mode


"Dave, you were dead this time!"

As is so often the case in the pop business, Depeche Mode's enormous success has left its mark. Frontman Dave Gahan hit rock bottom when he almost died of a drug overdose in 1996: He was said to have been clinically dead for two minutes, but doctors were able to bring him back. For a year, the singer must be in drug rehab.

Three decades Depeche Mode


"Dream On" – No End in Sight

In the new millennium, the band members begin to work on solo projects. But that doesn't mean the end of the band. The Brits released five albums together between 2001 and 2017 and toured the world. More than 30 million fans worldwide have attended her concerts to date.

Three decades of Depeche Mode


Studio album "Spirit"

For Dave Gahan, the album "Spirit" from 2017 was the "creative highlight" of the band. The record is provocative, a bit political and should make the listener think, according to the singer.