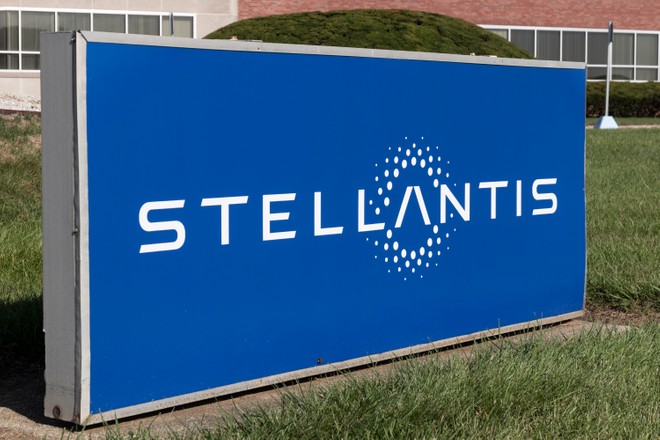 The Stellantis plant in Termoli, as we know, is; destined to become a gigafactory for battery production . Now, we know something more about this project. Through a joint press release from the trade unions Fim, Fiom, Uilm, Fismic, UglM and AqcfR, & egrave; emerged the roadmap that will bring; this plant to become a hub for the production of accumulators for the automotive Group's future electrical systems.
THE CONVERSION PLAN
The gigafactory will be & agrave; managed by ACC , that is; the joint venture formed by Stellantis and Total in which & egrave; Mercedes has also recently entered. Once fully operational, the Termoli plant will have a capacity per year of 40 GWh and will be; the third European pole of Stellantis for the production of batteries with France and Germany, to which two other factories in the USA and Canada will be added.
The roadmap of the automotive group for the conversion of the current plant predicts that the decline and cessation of the current production of engines and transmissions will begin in 2024. The unions then expect a momentary peak in redundancy in 2025 equal to 1,000 employees.
In 2026 it will enter; then in operation the gigafactory which, for & ograve ;, will go & agrave; fully operational only in 2030. The plant will give & agrave; work for 2,000 people. Entering more in detail, in January 2023 it will have; place the acquisition of the areas by ACC. Subsequently, in October, the works will start in the areas free from the current production and the construction of the & quot; power solar unit & quot; that will serve to produce renewable energy through solar panels.
In the first quarter of 2024 it will cease the production of gearboxes, while the descent of the engines will be & agrave; gradual, with the fire of which & egrave; expected to end in 2026 and premium engines that will continue for a few more years; in January 2025 the first staff reabsorption will begin, with a training phase that also provides for availability; to work for up to six months in Douvrin in France.
Stellantis also intends create a research and development center with the collaboration of the university; of Molise. Unions point out that the automotive group's plan aims at full reemployment. However, they will work to ensure that ACC commits to hire all workers currently employed in Termoli.
In any case, there will be; a period of discharge of work that will require & agrave; accompanying social safety nets and which we must try to make as less burdensome as possible for workers. Also will go & agrave; guaranteed adequate travel treatment for any period of work and training to be carried out in France. Finally, we ask for an understanding that offers the maximum possible protection in terms of continuity; legislation and wages for all workers involved.
Image copyright: & copy; jetcityimage/123RF.COM
108MP at the best price? Realme 8 Pro, buy it at the best price from Amazon at 279 euros .