A train crash in the United States killed three people and injured dozens. The train collided with a truck at a level crossing. It is the second accident at a level crossing in a short period of time.
Several wagons have tipped over from the railroad embankment
In the US state of Missouri, several wagons of a passenger train with a good 250 people on board derailed. The train crashed into a dump truck at a level crossing near the small town of Mendon. "There are numerous injuries and we can confirm three fatalities – two on the train and one in the dump truck," said a police spokesman. At least 40 passengers were taken to area hospitals.
Photos and videos of overturned train cars and people who were able to free themselves and were sitting on the side walls circulated on social media. The train, named "Southwest Chief," was traveling from Los Angeles to Chicago.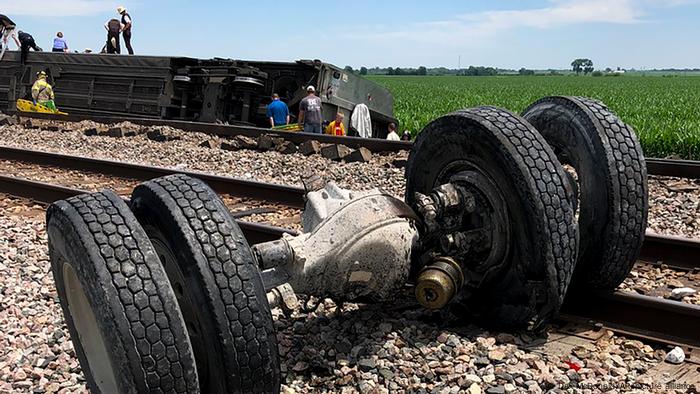 This axis was lying after the collision on the route – presumably from the dump truck that had driven on the tracks
Only on Sunday, another Amtrak train in the state of California collided with a vehicle at an unguarded level crossing. There were three dead in the accident.
ehl/wa (ap, afp, dpa)