With the GS5 Lite, Gigaset brings a cheaper model of the Gigaset GS5 (test) and keeps the replaceable battery and many other properties. Instead, cutbacks are said to have been made in places where the buyer doesn't immediately notice.
Battery, display and SoC unchanged
Nothing has changed on the removable battery compared to the GS5. This still has a capacity of 4,500 mAh and can be removed and replaced within a few seconds. The IPS display also remains unchanged with a size of 6.3 inches and a resolution of 1,080 × 2,340 pixels. The pixel density is therefore 409 ppi. The smartphone's SoC hasn't changed either, and Gigaset continues to rely on the MediaTek Helio G85 for the GS5 Lite. The processor has eight cores, which are divided into a cluster with two fast Cortex-A75 cores with up to 2.0 GHz and a cluster with six slower Cortex-A55 cores with up to 1.8 GHz.
Less internal storage, no wireless charging
However, there is less internal memory, because it is only half as large at 64 instead of 128 gigabytes, but can be expanded by up to 512 gigabytes via a microSD card. However, Gigaset leaves the main memory untouched with 4 gigabytes. The back of the GS5 Lite is no longer made of glass, but is now made of textured plastic. In addition, the GS5 Lite does not offer an option for wireless charging via the back, but can only be charged via USB-C.
Even on the smartphone cameras – 48 MP + 8 MP main camera and 16 MP front camera on the GS5 – Gigaset has made changes and reduced the front camera to 8 MP. However, the technical data on the website shows 16 MP.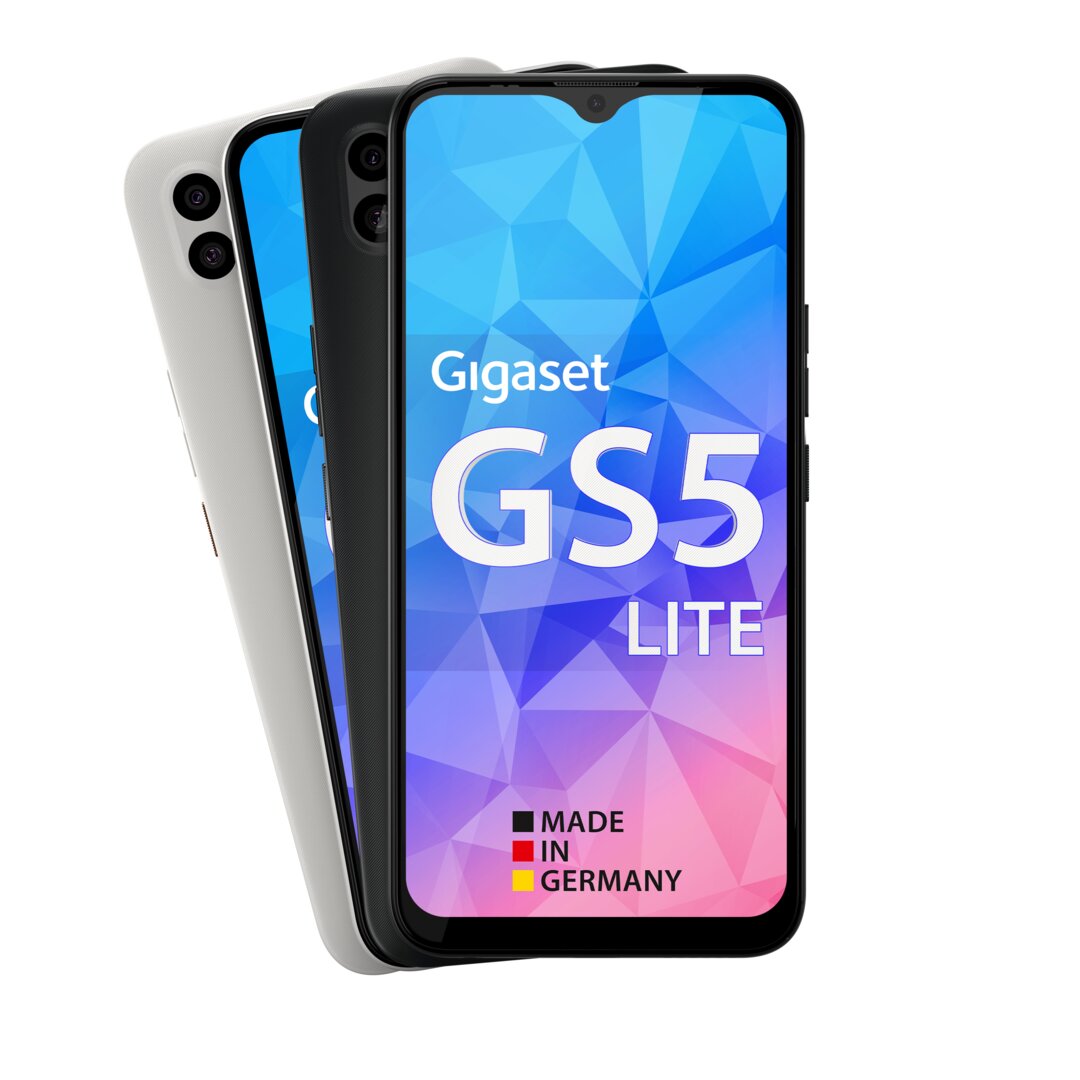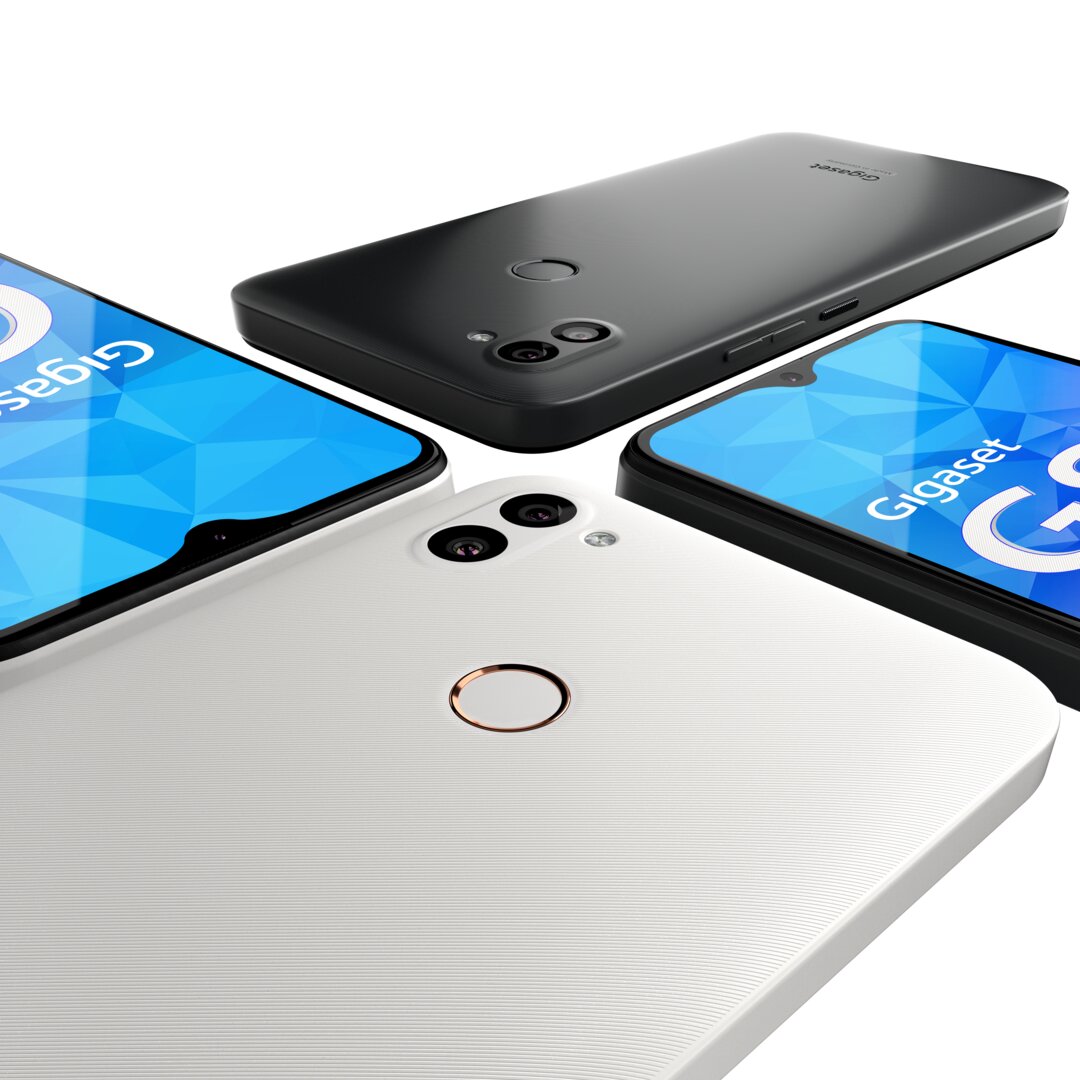 Made in Germany and Android 12
Like the Gigaset GS5, the GS 5 Lite is marketed as a smartphone "Made in Germany". The smartphone comes with Android 12 from the factory. Gigaset promises to deliver at least security updates for three years. With dimensions of 157.7 × 74.8 × 10.7 mm and a weight of 205 grams, these values ​​are almost unchanged compared to the GS5.
250 instead of 300 euros
The Lite version of the GS5 is available in Pearl White and Titanium Gray. The suggested retail price is 249 euros. The Gigaset GS5 is offered by Gigaset for 299 euros, but is already available in stores for around 270 euros.