Chancellor Olaf Scholz apparently wants to make the consequences of inflation more bearable with a one-off payment. The proposal provoked mixed responses. How are other governments in Europe tackling this?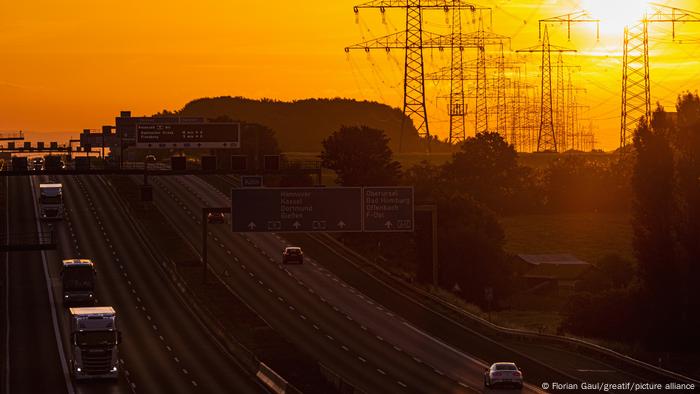 Fuel and electricity are becoming more expensive – not only in Germany
Life is getting more expensive, not only in Germany . Many countries are experiencing inflation rates that have not been seen in decades. A key factor is rising energy costs as a result of sanctions against Russia imposed after the invasion of Ukraine.
In order to curb the price increase, the federal government has reacted with tax and duty relief on fossil fuels. Long-term unemployed receive a one-time payment of 200 euros and the child benefit is increased by 100 euros for one month. Chancellor Scholz has now suggested that the collective bargaining partners in upcoming negotiations prefer a one-off payment, which would then be tax-free, instead of a salary increase should agree.

The relationship between energy price increases and the level of government action to mitigate varies widely
< p>This is intended to prevent a so-called wage-price spiral, which arises when consumers nominally have more and more money to purchase the same quantity of goods. This eliminates the economic incentive to adapt consumption to the scarcer supply due to rising prices.
According to a study by the Brussels think tank Bruegel, almost all European governments have taken steps to relieve their populations. However, they follow quite different approaches. A few examples:
Greece
After the people in Greece had to put up with a drop in real wages almost every year in the past decade, the state has now reacted quickly to cushion the loss of purchasing power. According to Bruegel, the government has provided a package of measures amounting to 3.7 percent of gross domestic product (GDP) for this – in relation to the country's economic output, it is therefore the most expensive in the entire EU.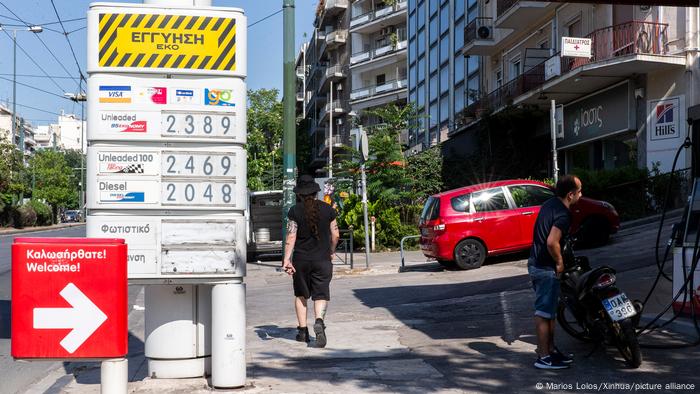 Increasing energy prices are causing purchasing power in Greece to fall even faster than before
Athens already decided last autumn to introduce flat-rate monthly deductions of up to 42 euros per month on private and business electricity bills. With the lump sum, the government maintained the incentive to save electricity. In addition, low-income households and smaller businesses benefit relatively more.
At the beginning of the year, however, the government changed its strategy: companies received a price reduction of 65 euros per megawatt hour (MWh) and socially disadvantaged households received a price reduction of 180 euros/MWh. A price reduction that is definitely noticeable if a normal household consumes between three and five megawatt hours a year. The program also relieves gas consumers according to the same principle. Disadvantage: There is less incentive for consumers to save energy. This tends to lead to increased demand – and in turn to rising prices.
Estonia, Lithuania, Latvia
In this order, the three Baltic republics lead Eurostat's list of countries with the highest inflation rates in Europe (see chart). They are also in the top six when it comes to rising energy prices. One reason: in addition to importing Russian raw materials, the three countries also purchased a great deal of electricity from Russia. That is why the move away from energy imports from Russia hits them doubly.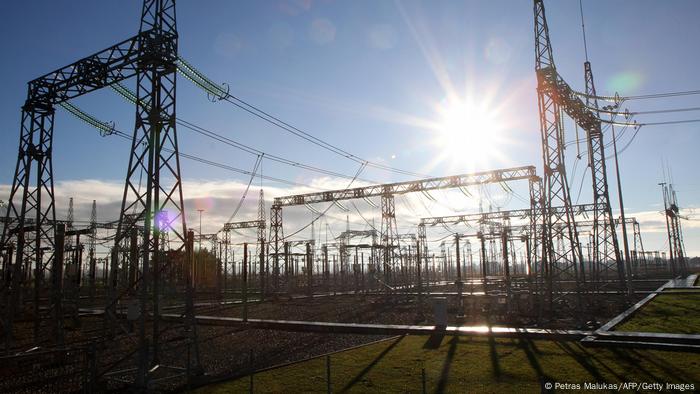 A converter station in Lithuania: the Baltic States have drastically reduced their electricity imports from Russia
According to Bruegel, the three countries spend very different amounts – measured in terms of GDP – to protect people from the price increase. Estonia, which has seen the highest rise in energy prices, handles just 0.8 percent of GDP. Most of this goes to low-income households. In addition, the government first halved network charges, then suspended them, in order to lower consumer prices. Ultimately, it also capped gas and electricity prices. Latvia has also paid economically weak households an energy cost allowance of up to 20 euros per month and lowered the network charges.
Lithuania has put together the largest energy package of the three Baltic states and the second largest of the countries surveyed in Europe. About half of the good two billion euros should flow into direct relief. With the other half, the government wants to promote investments in energy independence through renewable energies.
Hungary
Hungary's Prime Minister Viktor Orban capped a whole range of consumer prices shortly before the April elections, and he had already frozen fuel prices last fall. However, such measures completely nullify the economically important price signal for consumers: Nobody restricts their consumption even though a good is becoming scarcer.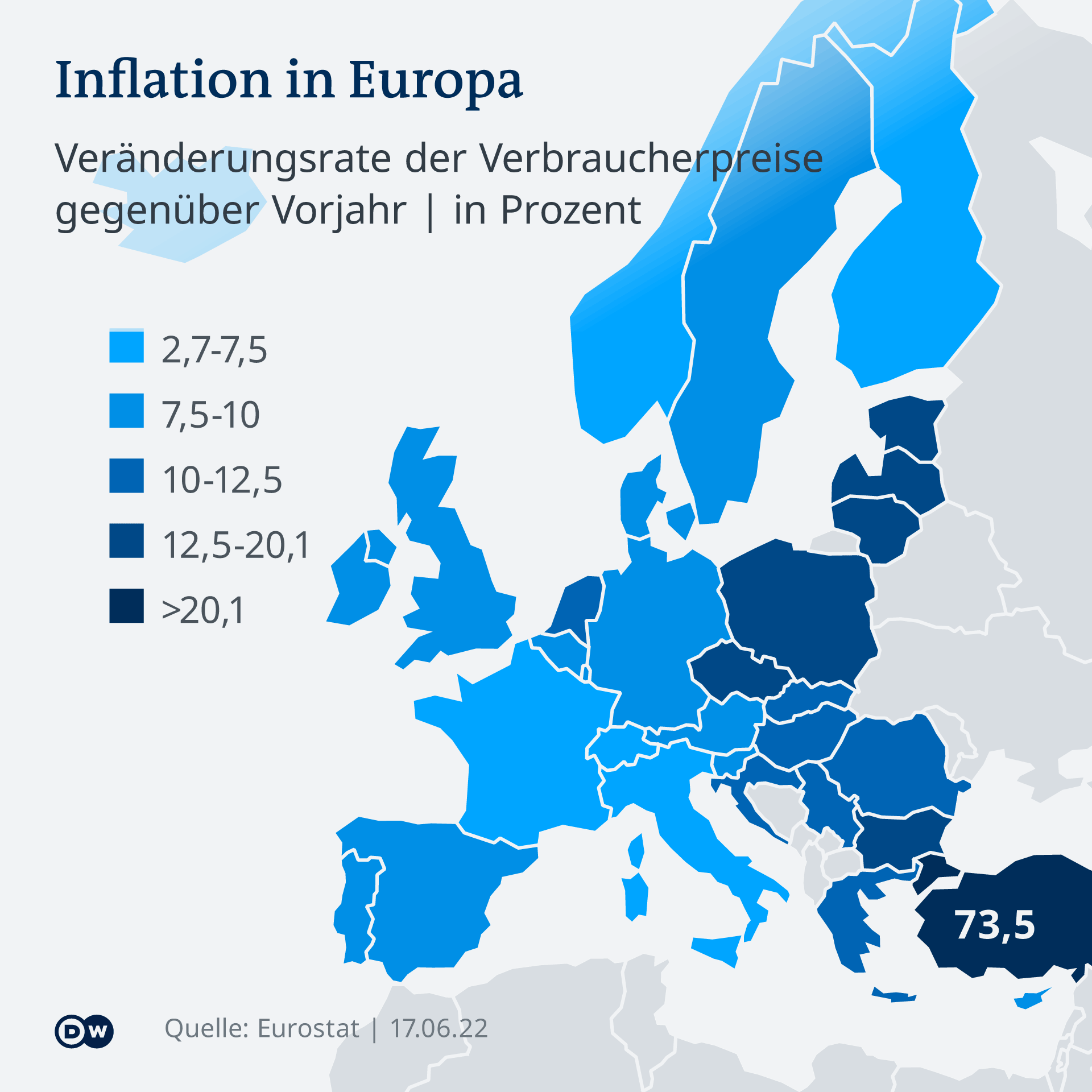 Increased inflation rates are affecting people across Europe
The loss of profits due to rising purchase prices is largely the problem for gas stations. According to the industry association, the subsidy of the equivalent of five euro cents per liter is completely inadequate, and closures and insolvencies are expected.
Although the state financial aid is apparently not enough, the Reuters news agency says, the measures could cost the country around five billion euros.
United Kingdom
The British are experiencing the highest inflation in 40 years. The energy and fuel costs are also an important factor here – despite a price cap that has existed for many years. However, the regulatory authority Ofgem adapts this twice a year to the market conditions, so that only solidly operating energy suppliers remain on the market.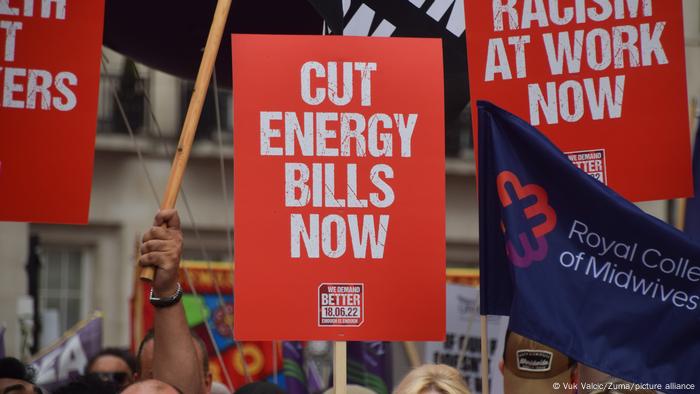 < p>Protests in mid-June in London: "Lower the energy bill now!"
In April, it raised the cap by an incredible 54 percent – to 1,971 pounds (approx. 2,300 euros). The amount applies per household and year for an average amount of gas and electricity. In October each household will automatically have £200 deducted from their bill. But they have to be repaid over the next five years.
Only low-income households are really relieved. Utilities are obliged to give them a £140 rebate on their annual bill, paid out of a profits fund. More people should benefit from it in the future, and the discount could also increase.