The Apple TV is a typical Apple product that really doesn't need to be renewed every year. In fact, the current version of the Apple TV 4K from 2021 appeared 3.5 years after the previous model from 2017. However, Apple now seems to be working on a successor to the 2021 model, which may already appear in 2022. . Bloomberg writes that Apple is working on an Apple TV with a faster chip. It's not the first time we've heard of this rumor.
'Apple TV with A14 chip and 4GB RAM'
According to Bloomberg's Mark Gurman, it is a new Apple TV (codename J255) with A14 chip. In addition, there will be an extra gigabyte of RAM, which brings the total amount of RAM to 4GB. The current Apple TV 4K has an A12 chip. The A14 chip first appeared in the 2020 iPhone 12 series while we know the A12 chip from the 2018 iPhone XS series. The main difference between the two is that the A14 chip is a 5 nanometer chip, while with the A12 this is still a 7 nanometer chip. The graphics performance of the A14 chip is 30% faster than in the A12.
You may be wondering what Apple plans to do with an A14 chip in the Apple TV. This chip also contains advanced functions such as a Neural Engine that are mainly used on the iPhone for advanced photo functions. According to Mark Gurman, the A14 chip could be useful for better game-related functions. These could become part of tvOS 16. The functions of tvOS 16 are currently scarce, but that could change in the long run. Apple adds support for more game controllers and Game Center also gets an update.
See also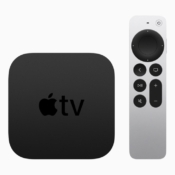 Apple TV 4K 2021: Updated Model Has Faster Chip and New Remote
Apple has released an updated version of the Apple TV. The Apple TV 4K 2021 has a faster chip and comes with a new remote control. Read all about the Apple TV 4K 2021 here.
Incidentally, this is not the first time that there is talk about an Apple TV with A14 chip, intended for gamers. In December 2020, Bloomberg already wrote about a model with A14 chip, intended for 2021. But things turned out differently: instead of the A14 chip, the Apple TV 4K from 2021 received an A12 chip. So it is quite possible that the rumor today is about the same model that was talked about in 2020 and that the current 2021 model is just an intermediate version. It is not entirely clear why Apple did not immediately opt for an A14 chip. A possible reason is that at that time the chip was still too expensive for the relatively low price of the Apple TV.
At the same time, Apple analyst Ming-Chi Kuo also recently reported on a new cheaper Apple TV for 2022. But a model with a two-year newer chip and an extra gigabyte of RAM doesn't sound like an Apple TV to us. which is much cheaper than the current variant. It is therefore unclear whether this concerns the same new version or whether Apple may be working on two new variants, for example as a replacement for the current Apple TV HD. Additionally, a reference to a new Siri Remote popped up in iOS 16 code.
See also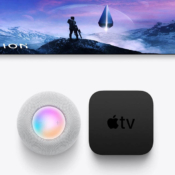 Rumor: 'Cheaper Apple TV coming in 2022' Chi Kuo believes a cheaper Apple TV will arrive before 2022. This should bridge the gap with the other providers, which are often much cheaper.