In recent days, several AirPods Pro 2 rumors have surfaced. One of the sources is 52audio, who previously shared details of the AirPods 3. The site not only shares renders of what the AirPods Pro 2 will look like, but also what new features are coming in it. A number of improvements have been leaked before, but some new remarkable details have also surfaced.
Sports Features: 'AirPods Pro 2 measure heart rate and temperature'
As early as May 2021, we wrote that Apple is working on AirPods Pro 2 with new fitness features. What exactly those fitness functions entail was still unclear for a long time. But 52audio knows for sure: a heart rate sensor is coming in. With sensors, the AirPods Pro 2 can measure your heart rate through your ears, they add to the leaked info. The same sensors could also measure your temperature. The source is still taking a stab at it: we will only know for sure that this will all come once the product has been announced.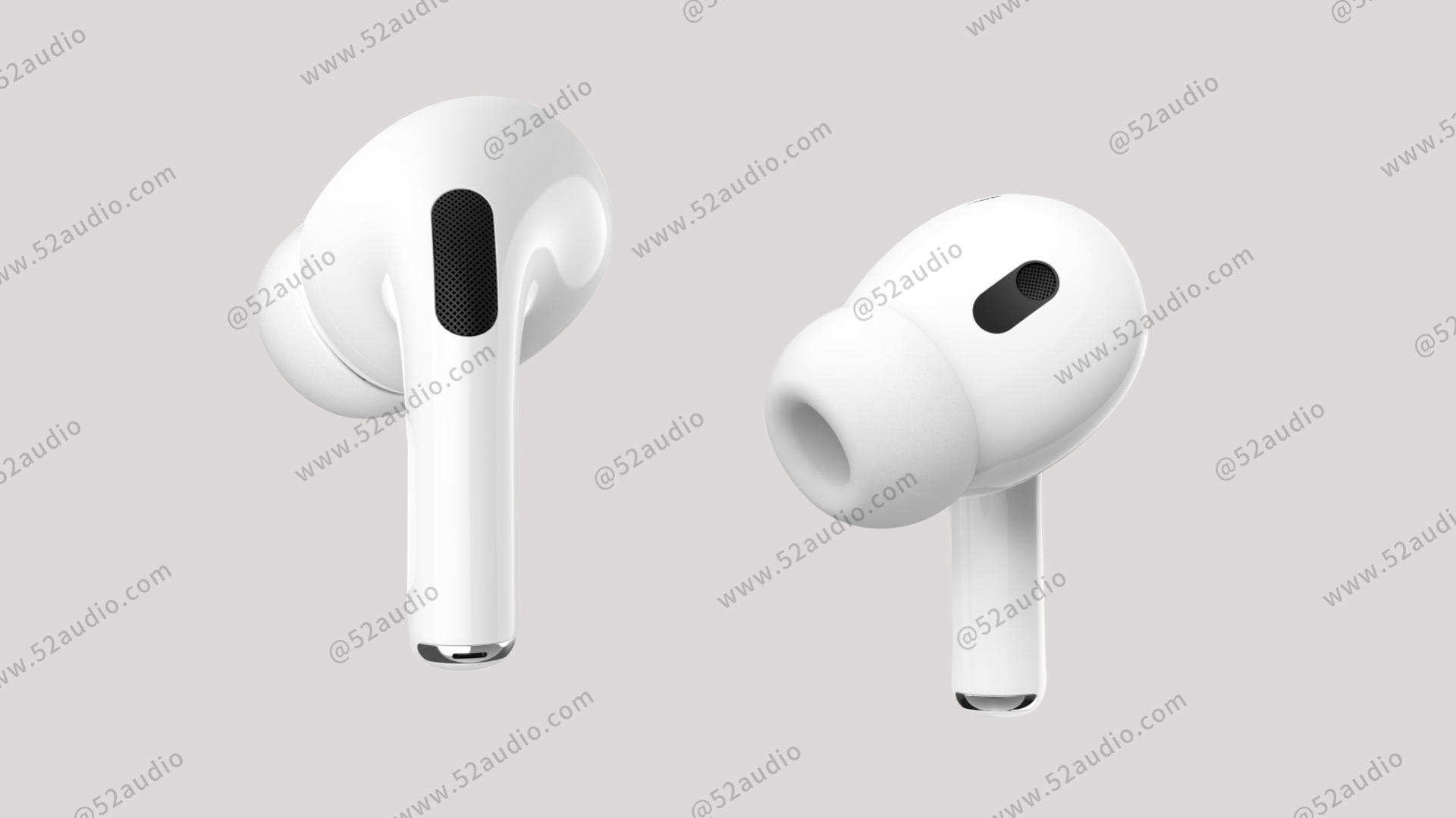 Another function that, according to 52audio, will be added to the AirPods Pro 2 is that you can use them as a hearing aid. That's where the new charging case comes in, says the source. On the side of the case would be a microphone, which picks up the sound in the environment. This sound would then be forwarded to the AirPods Pro 2 in your ears, so that you can better understand the environment.
We think this is a remarkable addition. The current charging case of the AirPods has no module at all to exchange information wirelessly between the charging case and the earphones themselves. There is no Bluetooth in the case: only the AirPods themselves are equipped with Bluetooth. Apple could add this, although it seems illogical to us if it is only used for this hearing aid function. A more advanced charging case with microphone and wireless connection would make the product a lot more expensive. A price increase for just an accessibility feature (which only benefits a limited number of users) seems unlikely to us. The AirPods Pro also already have a feature called Call Boost. You can use the AirPods as a temporary hearing aid, because the AirPods themselves pick up conversations and transmit them amplified in your ears.
Also see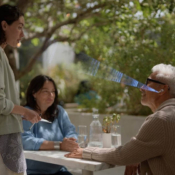 Improve your understanding of calls through AirPods Pro: Improve your understanding of calls using AirPods
You can use AirPods Pro to understand someone better. It's a new feature called 'Call Boost'. In this tip you can read how it works.
A third new feature coming, according to 52audio, is better support for the Find My app, especially the charging case. At the bottom of the case would be a speaker that can play a sound. You can then find the case more easily. We think Apple could use the new Bluetooth connection in the case for this, so that you can find the charging case separately from your AirPods. Images showing a possible speaker had been leaked before.

The renders show the same design as the current AirPods Pro. There were rumors that Apple wanted to get rid of the baton, but at least that doesn't seem to be happening this year.
'More improvements for AirPods Pro 2'
Finally, the source predicts that Apple will also switch to USB-C, a new chip will come in and the AirPods Pro 2 will also sound better. The switch to usb-c is remarkable, because according to the reliable analyst Ming-Chi Kuo, Apple does not yet opt ​​for usb-c with the AirPods Pro 2. While he thinks Apple's accessories will eventually make the switch, that won't happen until 2023. A new chip and better sound quality sound like logical improvements to us. The H1 chip has been around since 2019 and with a better Bluetooth codec, AirPods can sound better.
See also


AirPods Pro 2 Rumours: What do we already know about the next generation?
Apple has been working on the AirPods Pro 2 for some time, the latest generation of AirPods Pro with better functions and a modified design. In this article you will find all recent AirPods Pro 2 rumors in a row.