Computer cases are increasingly using fewer hard drives. The fact that up to 15 data carriers can still be used in the Aerocool Cipher, most of them for magnetic hard drives in 3.5″ format, makes sense: according to the manufacturer, people who operate mining are the primary target group.
In this case, it's not about mining cryptocurrencies like Bitcoin, whose currency units are calculated with a variety of graphics cards, but about Chia, where users only use a so-called "proof-of-space-and -Time" – in this case, in which they reserve hard disk space for the service.
Mining means old school
Aerocool has therefore tried a layout for the Cipher that has otherwise become insignificant and places four HDD cages for two 3.5″ drives each behind the front. Two more 3.5″ hard drives fit in a cage under the PSU shroud. A third HDD can be screwed onto the cage. Aerocool distributes four 2.5″ data carriers behind the mainboard tray and on the cover of the power supply unit.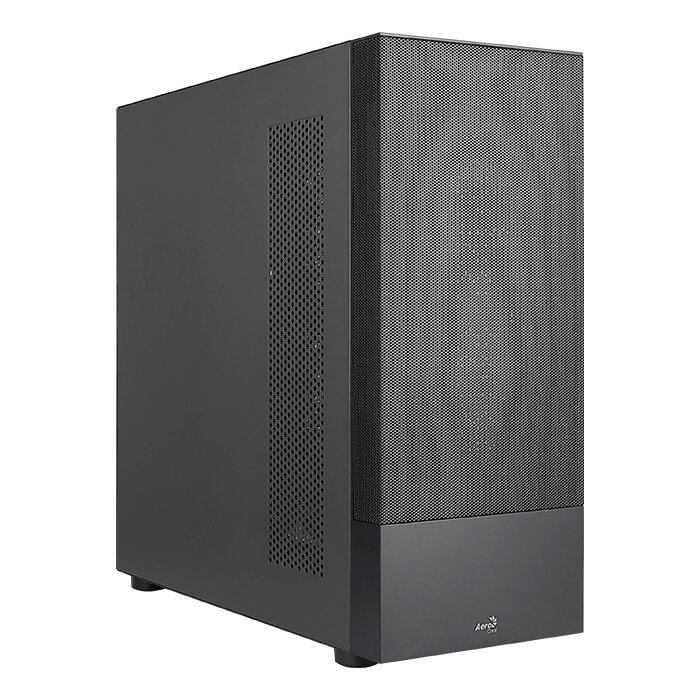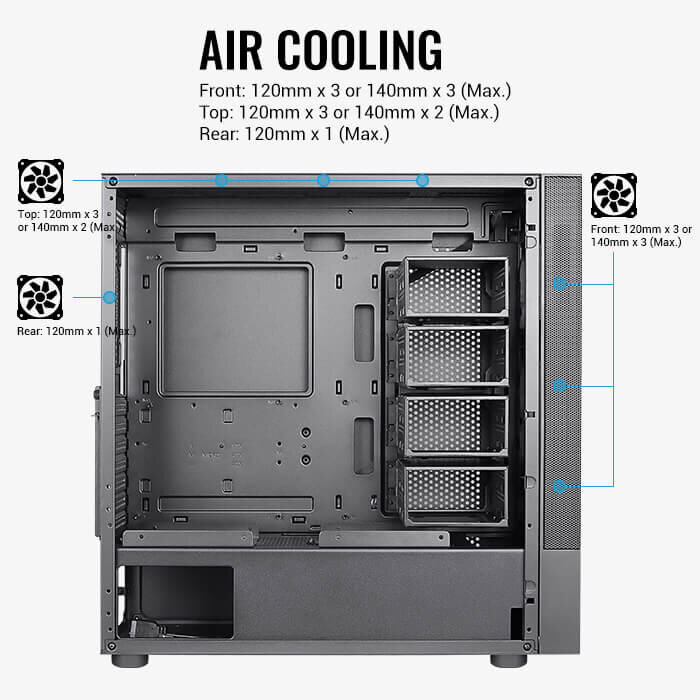 This affects the side panel. Instead of a window, a steel cover is used, which has air inlets at the level of the hard drives. Data carriers thus receive additional air if front fans are not used. A maximum of three fans can be mounted on the front, two under the cover and one further fan on the rear.
Many HDDs, little modern USB
Regardless of the marketing, the case can also be used for other systems, since Aerocool does not reissue the chassis for this model. "Gaming" features such as the vertical installation of a GPU, space for – without HDD cages – 400 mm long expansion cards and 360 mm radiators are therefore also on the equipment list.
Above all, the I/O offer is limited: Two USB 2.0 and only one USB 3.0 are hardly common in 2022 outside the absolute budget segment, but they are also a compensation for the high number of hard disk cages that manufacturers otherwise save – even for the around 90 euros that are currently being asked for in the trade for the cipher.
Aerocool Cipher Mainboard format: ATX, Micro-ATX Chassis (L × W × H): 485 × 205 × 485 mm (48.22 liters) Material: plastic, steel Net weight: ? I/O ports/other: 1 × USB 3.0 (USB 3.2 Gen 1), 2 × USB 2.0, HD audio slots: 1 × 3.5″/2.5″ (internal)
11×3.5" (internal)
3 × 2.5" (internal) expansion slots: 7 fans: front: 3 × 140/120 mm (optional)
rear: 1 × 120 mm (optional)
lid: 2 × 140 mm or 3 × 120 mm (optional) dust filter: – Compatibility: CPU cooler: 160 mm
GPU: 290 mm – 400 mm
Power supply unit: Unlimited Price: from €85