Cyberpunk 2077 (test, test of patch 1.5) offers ray tracing, Nvidia DLSS and also AMD FSR 1.0, but not the significantly improved version 2.0 of the open source AI anti-aliasing. PotatoOfDoom1337 wants to change that with a mod – and replaces the DLSS program library.
FSR 2.0 also increases the image quality in Cyberpunk
Cyberpunk 2077 requires very fast hardware, especially when high screen resolutions and ray tracing come into play. Switching on an upscaling technology then becomes more or less mandatory. But while DLSS is available to gamers with Nvidia's RTX graphics cards, owners of an AMD graphics accelerator have so far been left with FidelityFX Super Resolution 1.0. FSR 2.0, on the other hand, achieves a significantly superior image quality in other games with the use of a temporal component, which can certainly come close to the DLSS model, as ComputerBase was able to find out in three comparison tests.
The futuristic-dystopian action role-playing game does not officially support the anti-aliasing introduced in early 2022; there has also been no corresponding announcement from AMD or CD Projekt Red so far. PotatoOfDoom1337 was not satisfied with the situation and has now released a mod on Nexusmods that replaces DLSS with FSR 2.0, as initially reported by VideoCardz. Two screenshots show a drastic improvement in image quality compared to the existing FSR 1.0 implementation, and the frame rate has doubled in relation to the native UHD resolution with its GeForce GTX 1080, according to the modder.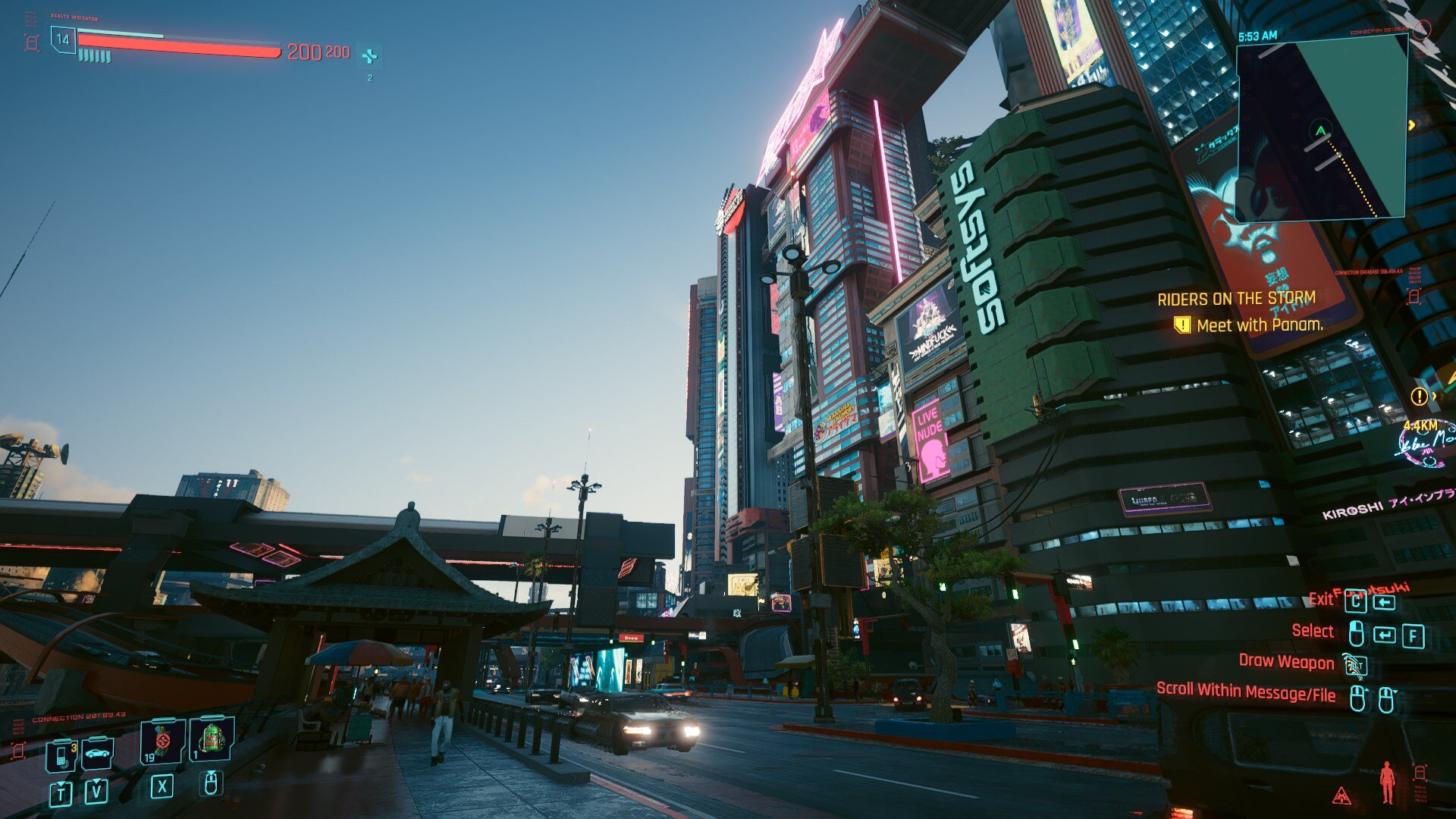 PotatoOfDoom1337 has published the source code of the modification on GitHub. The project is still under development, but apparently it's already working. The mod is now also executable on Steam decks with the Linux operating system, after initial problems with Proton have been eliminated.
Exchanging the DLL files makes it possible
The technical implementation is based on the similarity of DLSS and FSR 2.0. In both cases, these are temporal upscaling algorithms that have to be fed with comparable data. Since Nvidia publishes the DLSS versions as dynamic program libraries, the corresponding DLL file can be exchanged – the DLSS Swapper tool, for example, has already made use of this. In the case of the Cyberpunk mod, however, no official Nvidia DLL is used, but a specially adapted version that translates between DLSS and FSR 2.0.
To install the mod, users have to exchange a total of three DLL files and modify the registry. This leaves no traces in the game menu, because DLSS must then be activated in the settings – the name is deceptive, because behind it is FSR 2.0. According to PotatoOfDoom1337, the applied mod methodology also represents a possibility for FSR 2.0 retrofitting for other games with DLSS support.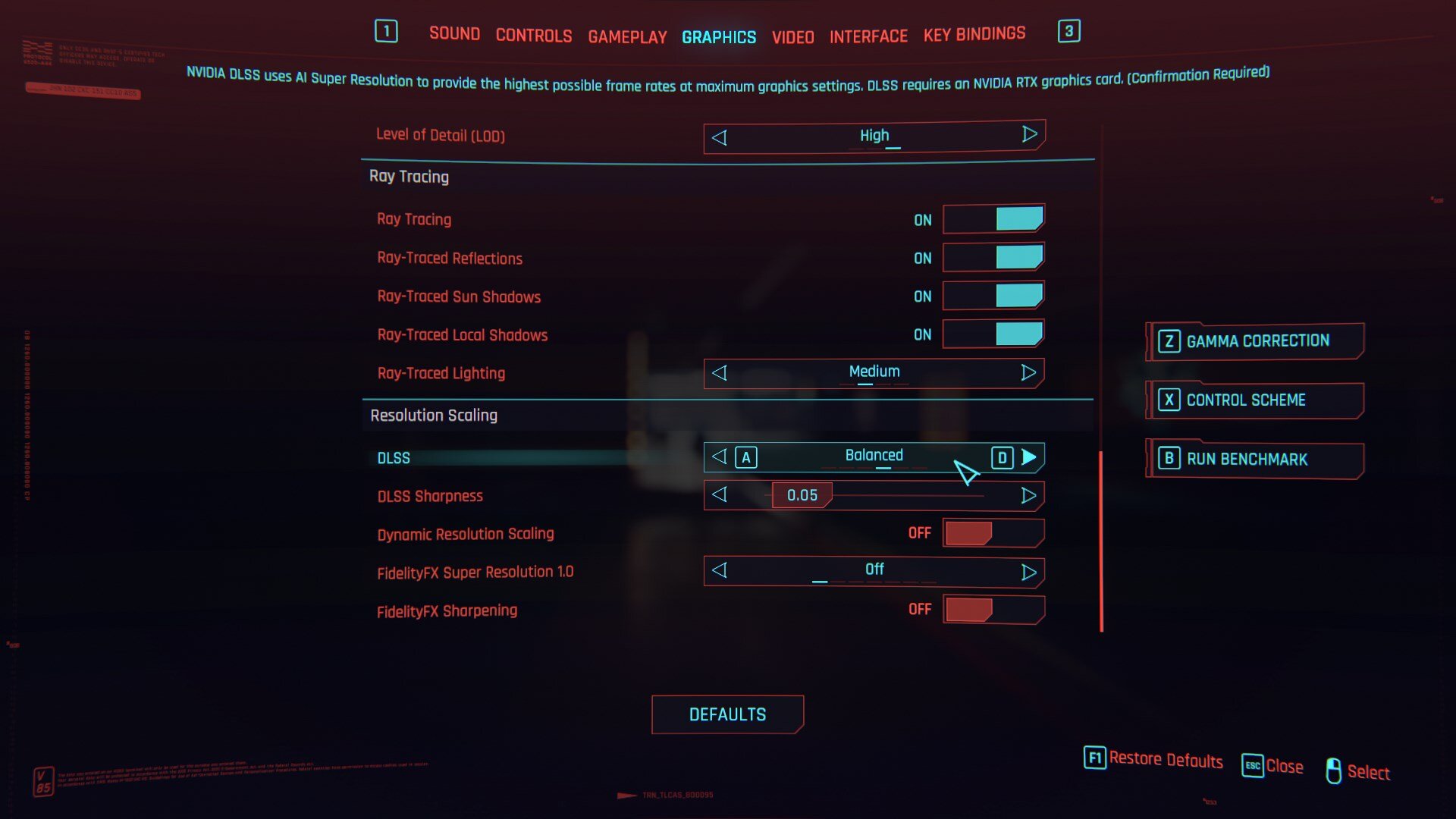 Mod is not representative of FSR 2.0
However, the whole thing is not without restrictions. The developer himself notes that the mod does not come close to the quality that CD Projekt Red and AMD could achieve with an official implementation of FSR 2.0 – on the one hand because the project is not yet fully developed, but on the other hand because it has a complete implementation is not possible at all. In addition, the usual hints for such modifications apply: graphic errors and game crashes are the order of the day. Some graphics settings conflict with the mod, requiring frequent restarts. The modder also warns of increased ghosting.
Is this implementation of FSR 2.0 representative of a native implementation by the developers? No, I'm calling this mod a hack for a reason. There are a few things in FSR 2.0 I didn't implement yet (or can't implement at all) that will drastically improve the image quality. Let's hope CDPR eventually adds FSR 2.0 by themselves.

I am using DLSS. Should I download this mod? You don't need to. The included DLSS version works a lot better than this hack. I made this for people with incompatible GPUs who need to resort to FSR 1.0.

PotatoOfDoom1337
So it's not surprising that PotatoOfDoom1337 owners of an RTX graphics card from the Installation discourages: You are better off with the official DLSS implementation, which is significantly superior to the mod. The modification is only aimed at players with AMD or older Nvidia graphics cards who cannot use DLSS – even if the given implementation is not representative of the actual performance of FSR 2.0.