This year's Snapdragon Tech Summit has been scheduled by Qualcomm for November instead of the usual December. The event is expected to unveil the successors of chips like the Snapdragon 8 Gen 1 and Snapdragon 8cx Gen 3. There could also be a first glimpse of the Nuvia cores.
In recent years, the Snapdragon Tech Summit has always taken place in the first week of December. However, on the overview page for upcoming events, Qualcomm lists November 14-17 as the date for this year's edition.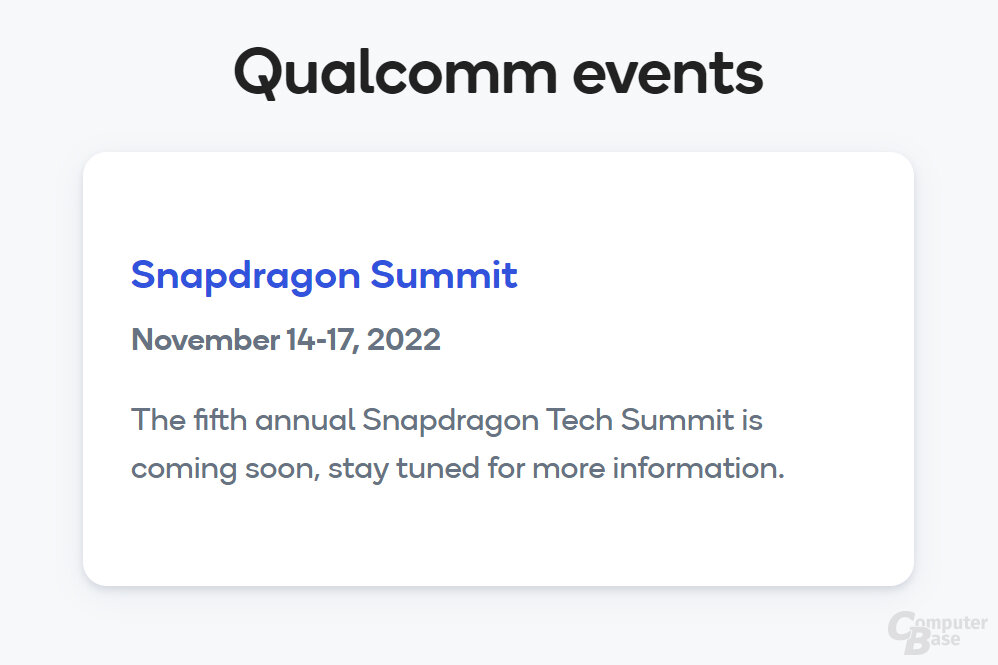 It could be as part of the conference for the first time give a preview of the CPU cores specially developed in the course of the Nuvia takeover, which are to be used first in an arm processor for notebooks. However, the successor to the Snapdragon 8 Gen 1 for smartphones should still rely on slightly modified Arm Cortex cores.
Sampling of processors with Nuvia cores is planned for this summer start, but the first devices with it should not come onto the market until 2023.