Poco is adding two new smartphones to the Android mid-range, which are positioned below the recently introduced F4 GT. Poco F4 and Poco X4 GT have individual advantages and potential disadvantages depending on your needs. The starting prices are at a similar level at EUR 399.90 for the F4 and EUR 379.90 for the X4 GT.
The Poco F4 is the little brother of the F4 GT introduced at the end of April this year, which brought the Snapdragon 8 Gen 1 into a smartphone for 600 euros. The F4 does without Qualcomm's current top model, but apart from that offers almost identical equipment. By using the Snapdragon 870, the last expansion stage of the Snapdragon 865 before the Snapdragon 888 came onto the market, Poco can reduce the starting price to 399.90 euros. The Snapdragon 865 was introduced at the end of 2019, relaunched in summer 2020 as a Plus model with a faster CPU and GPU and finalized in early 2021 as the Snapdragon 870 with an even faster Prime core.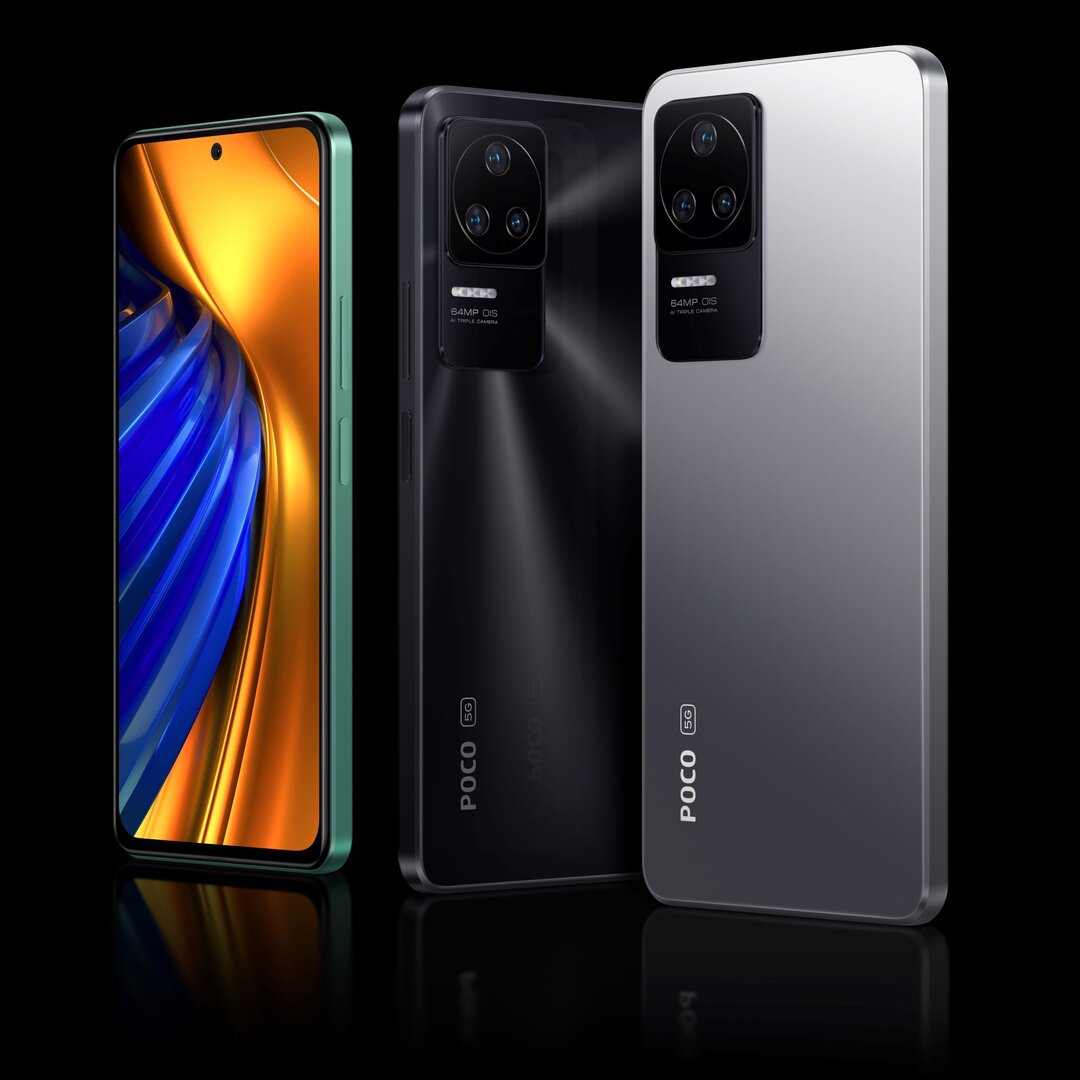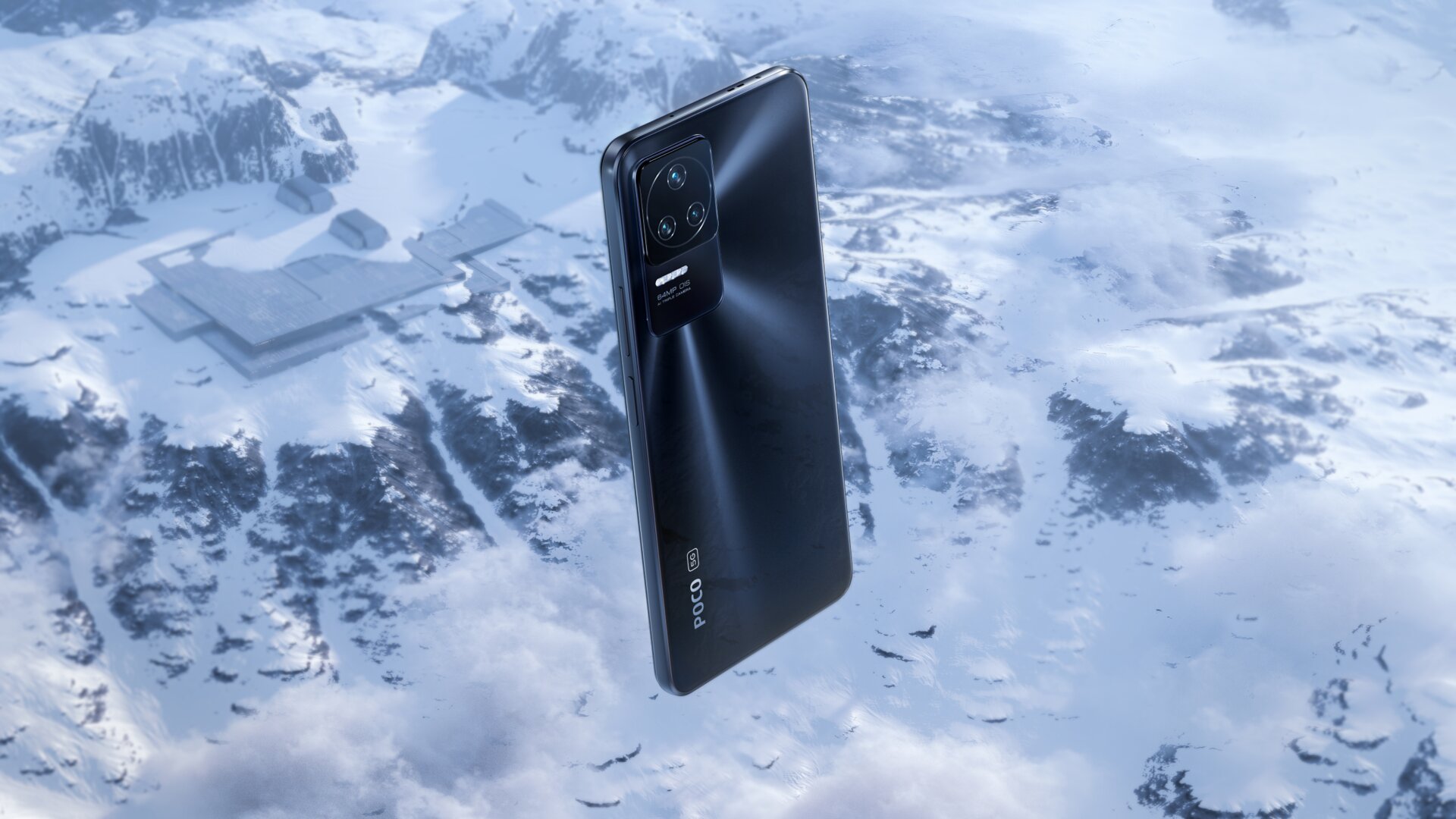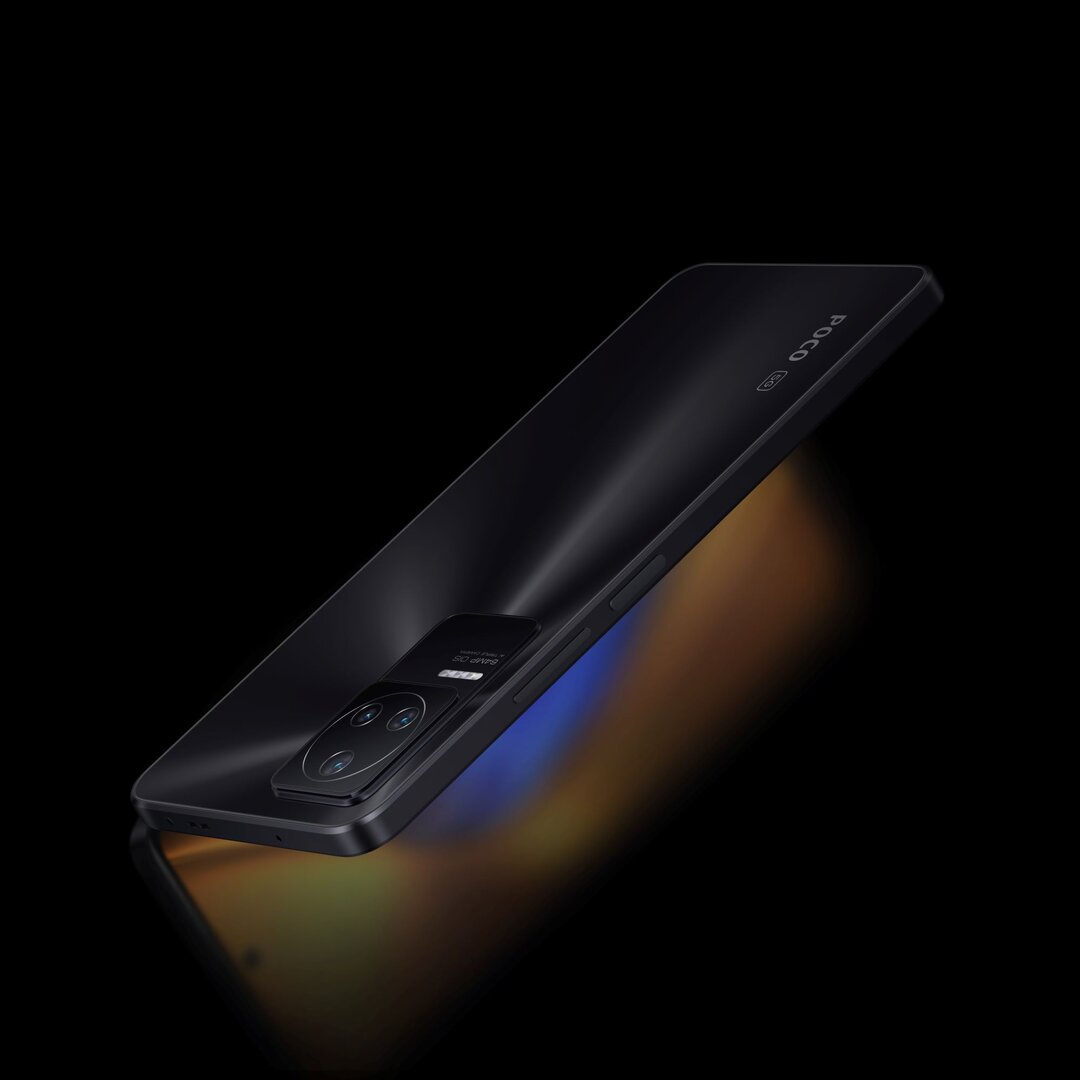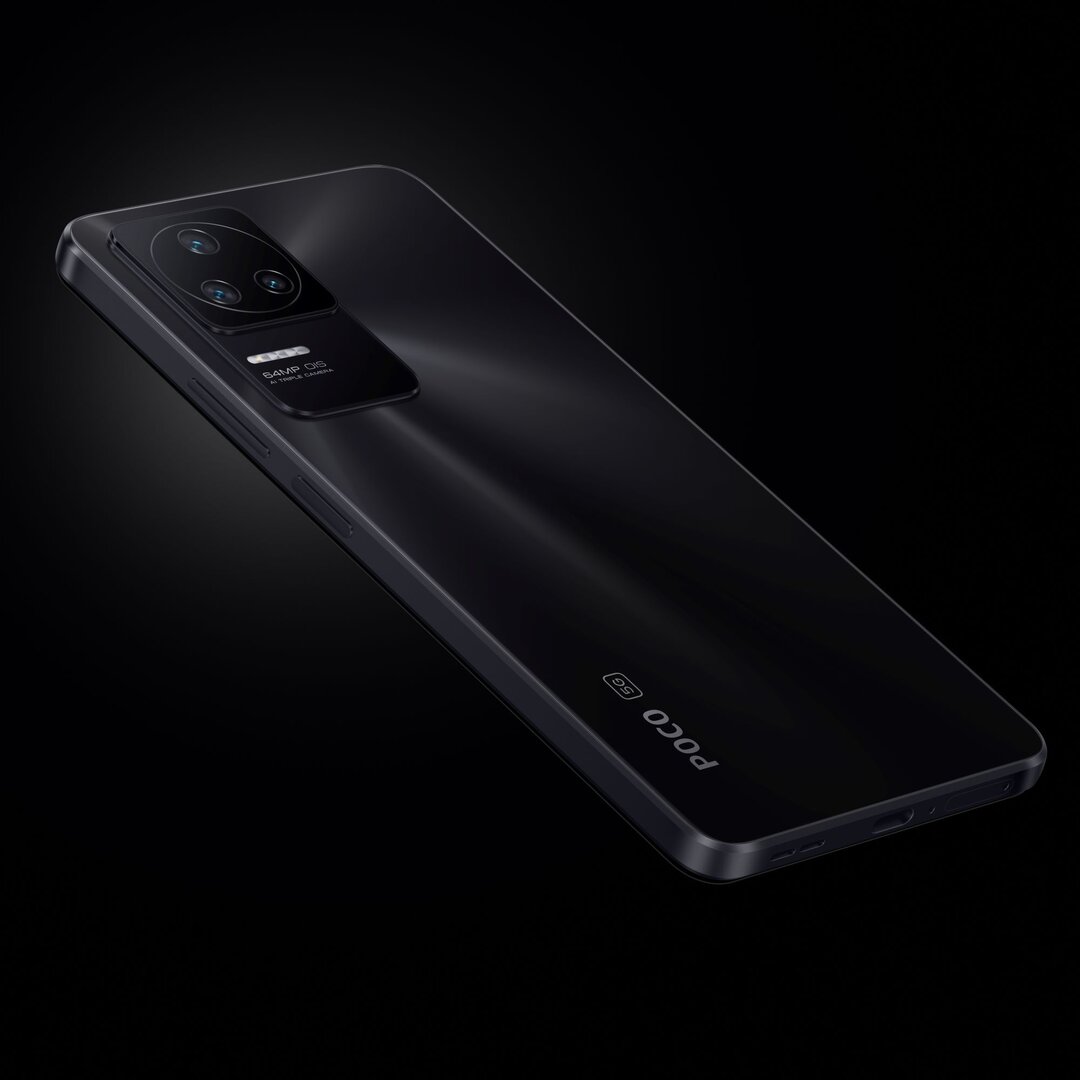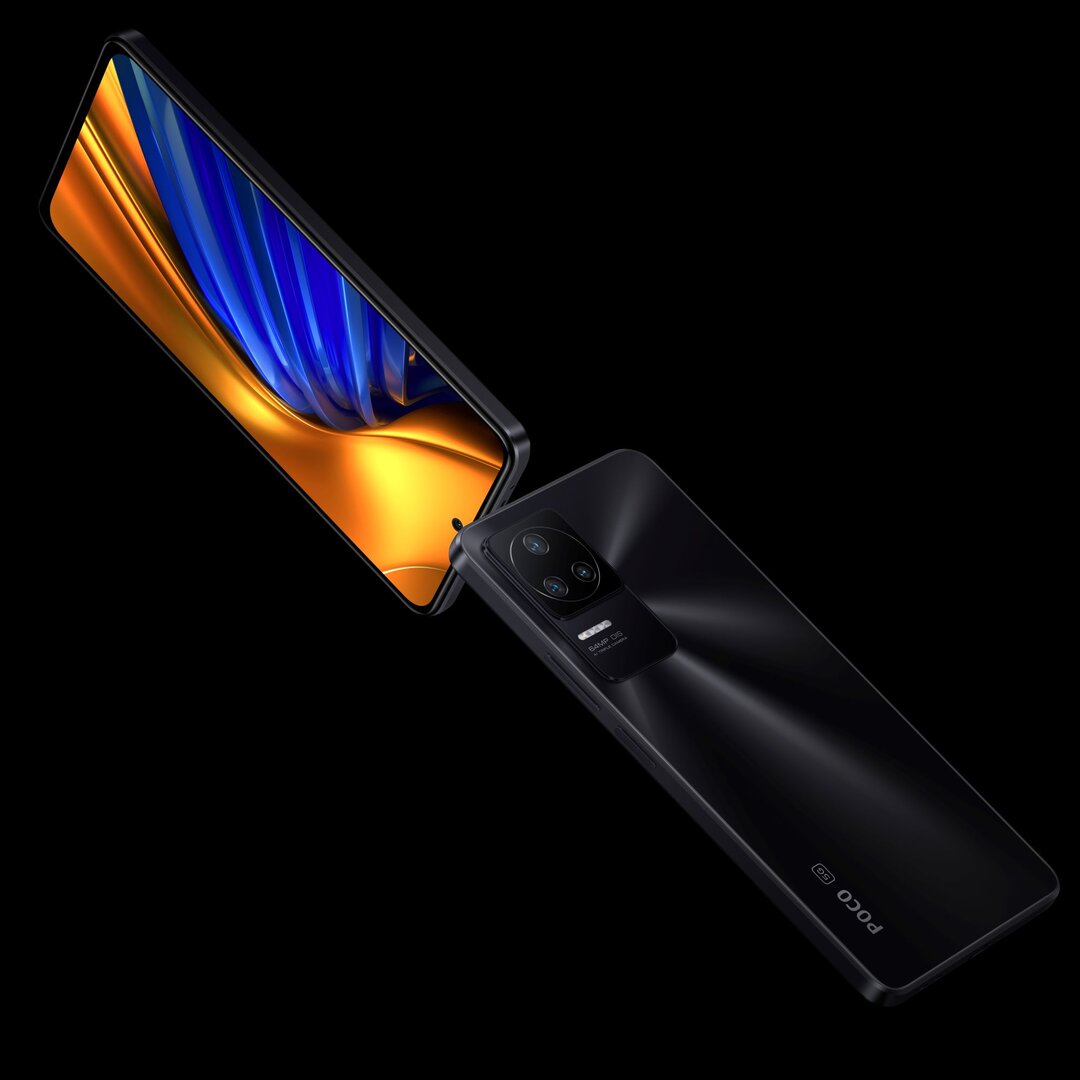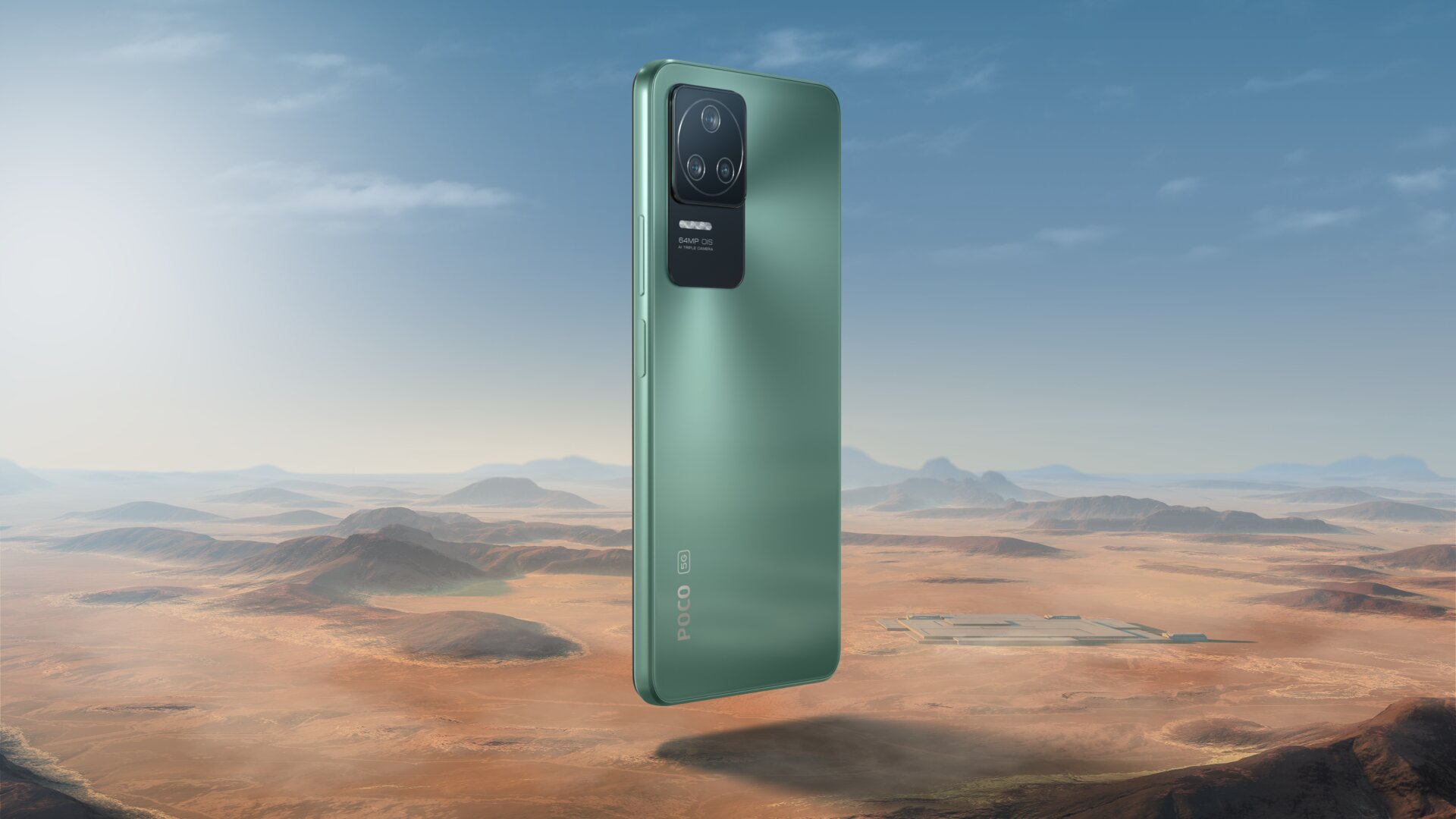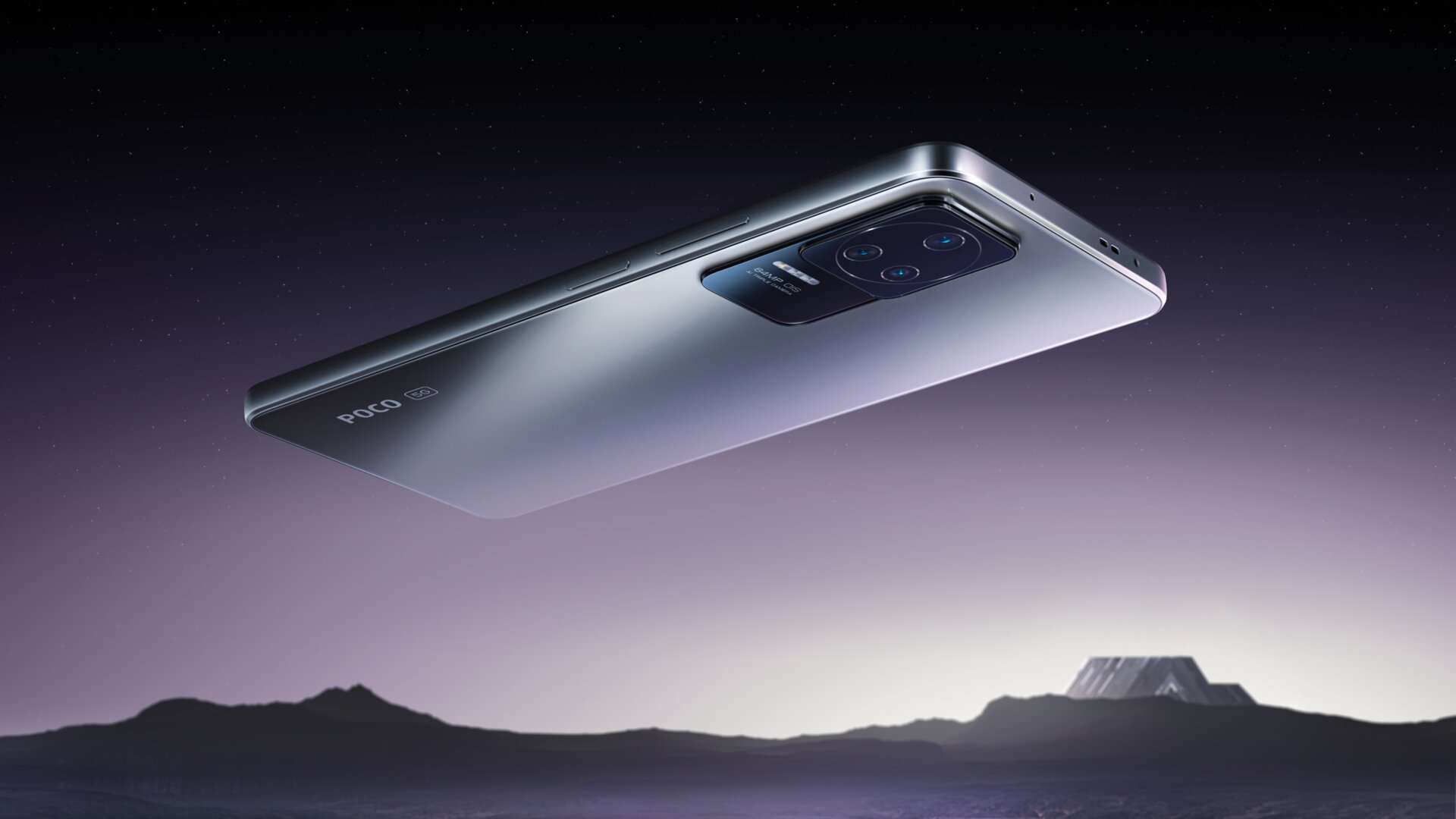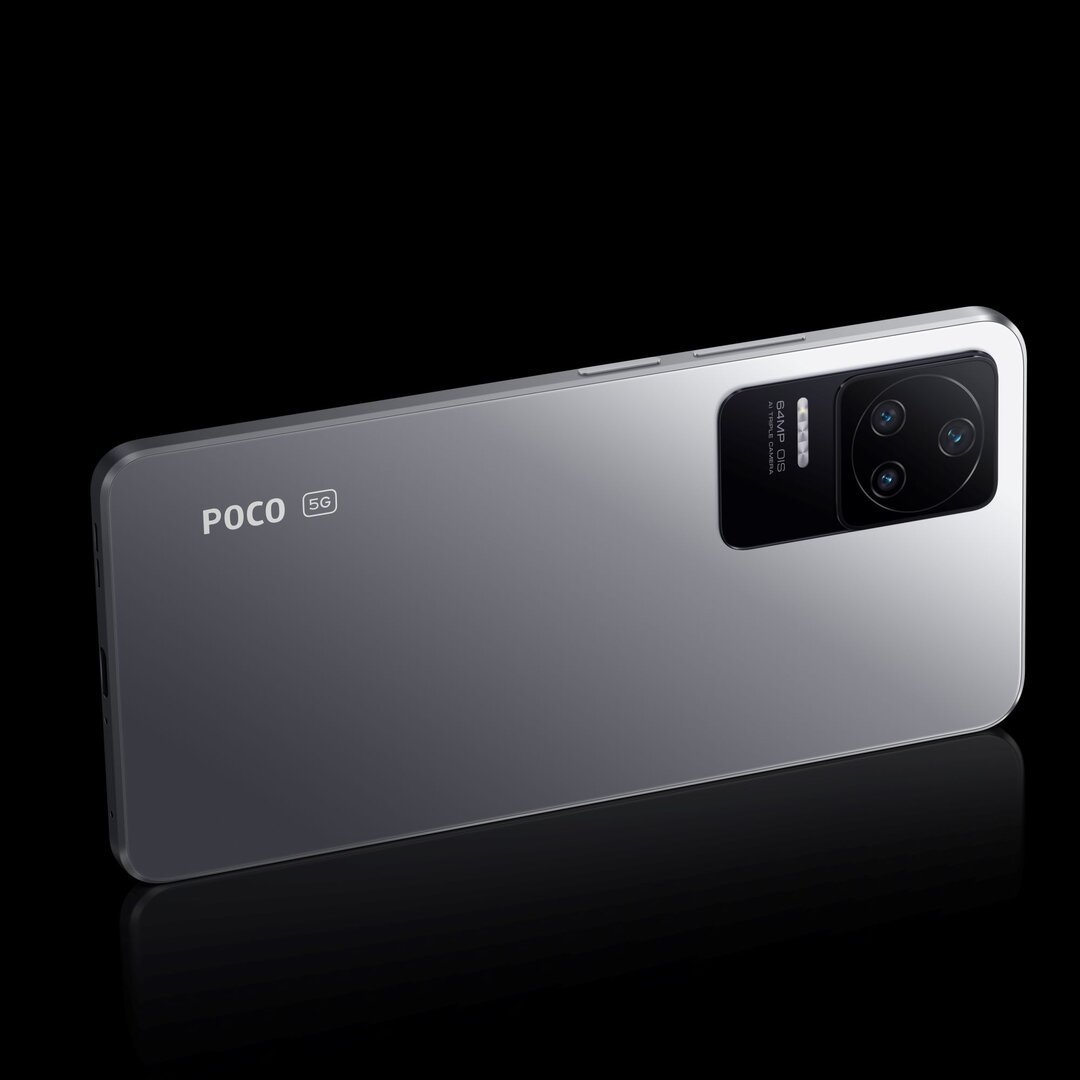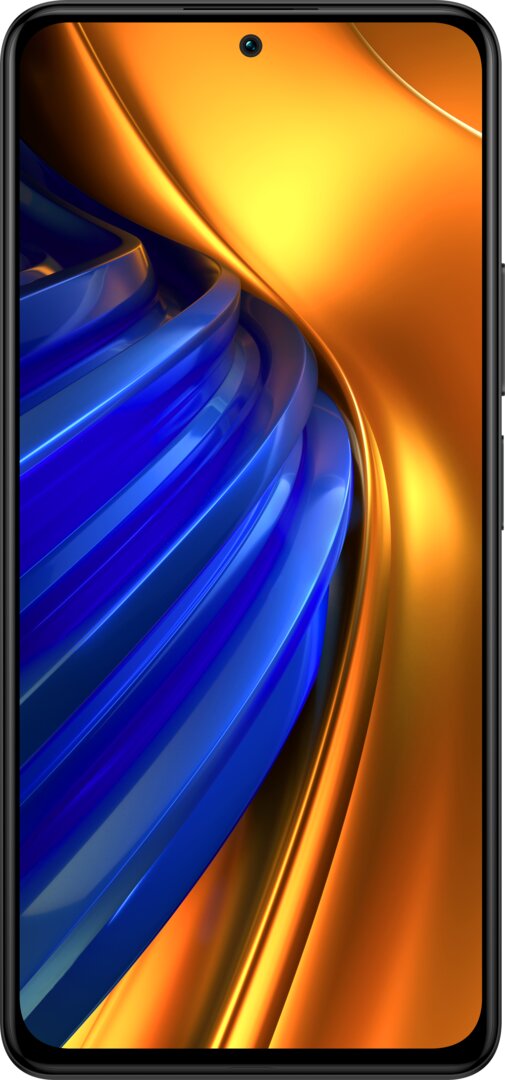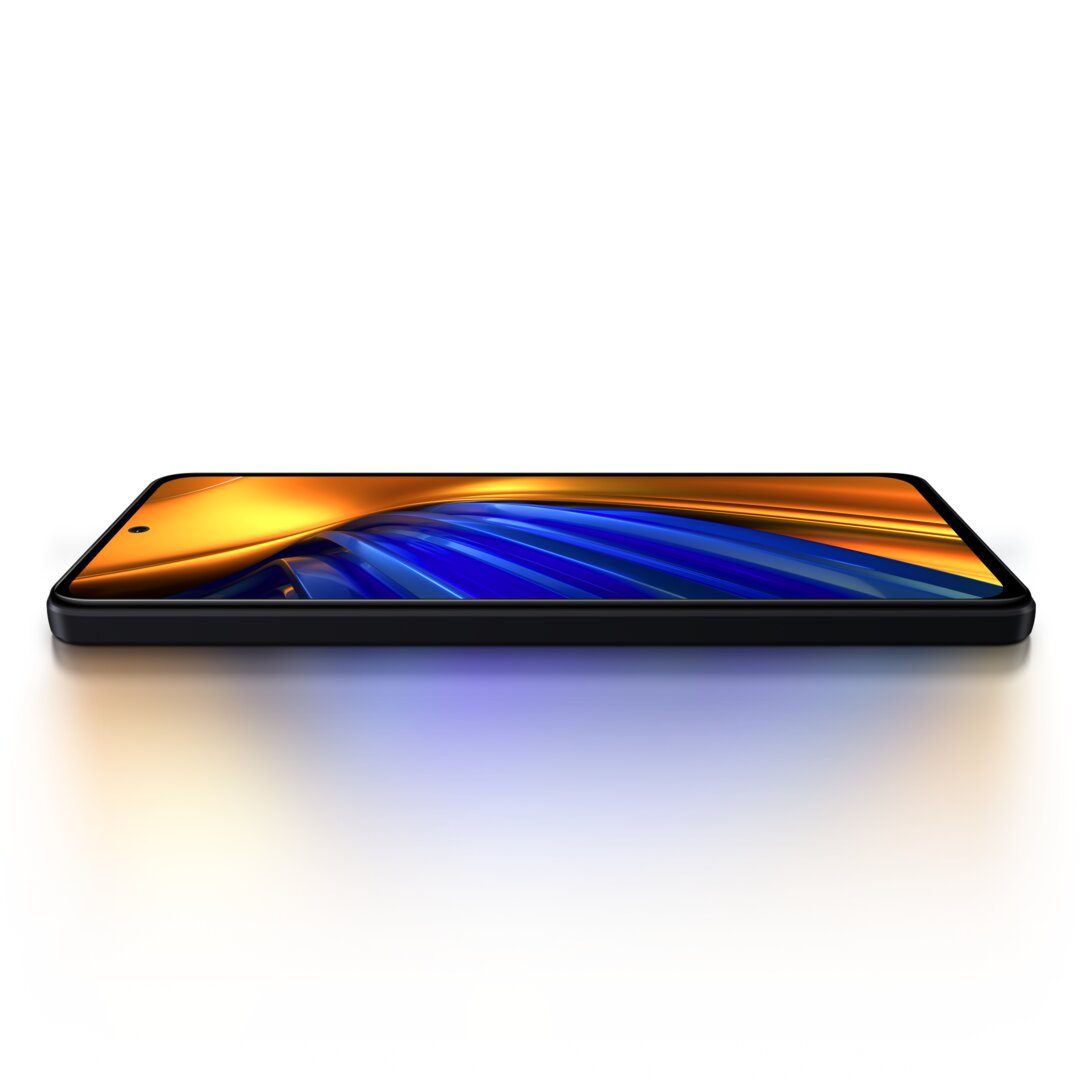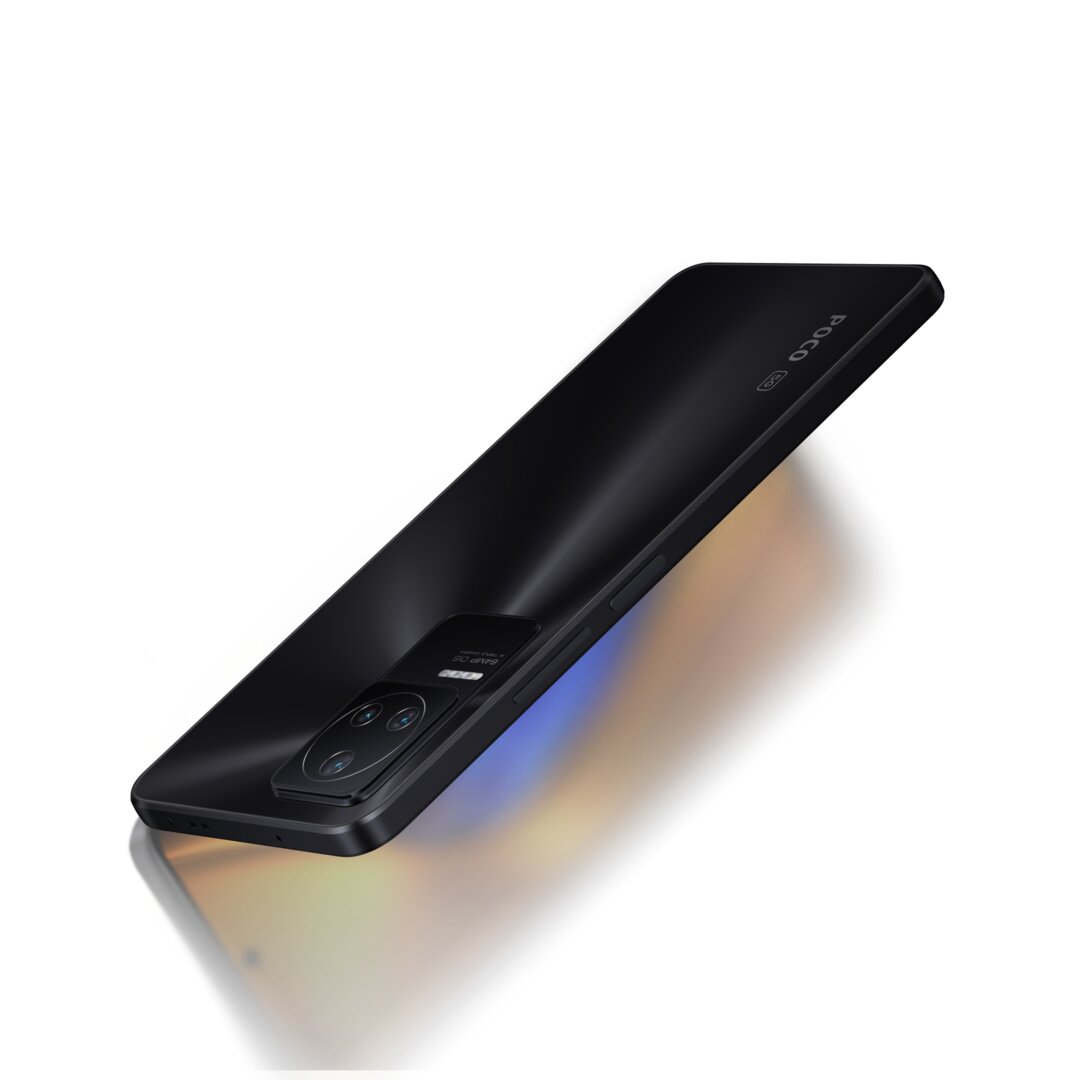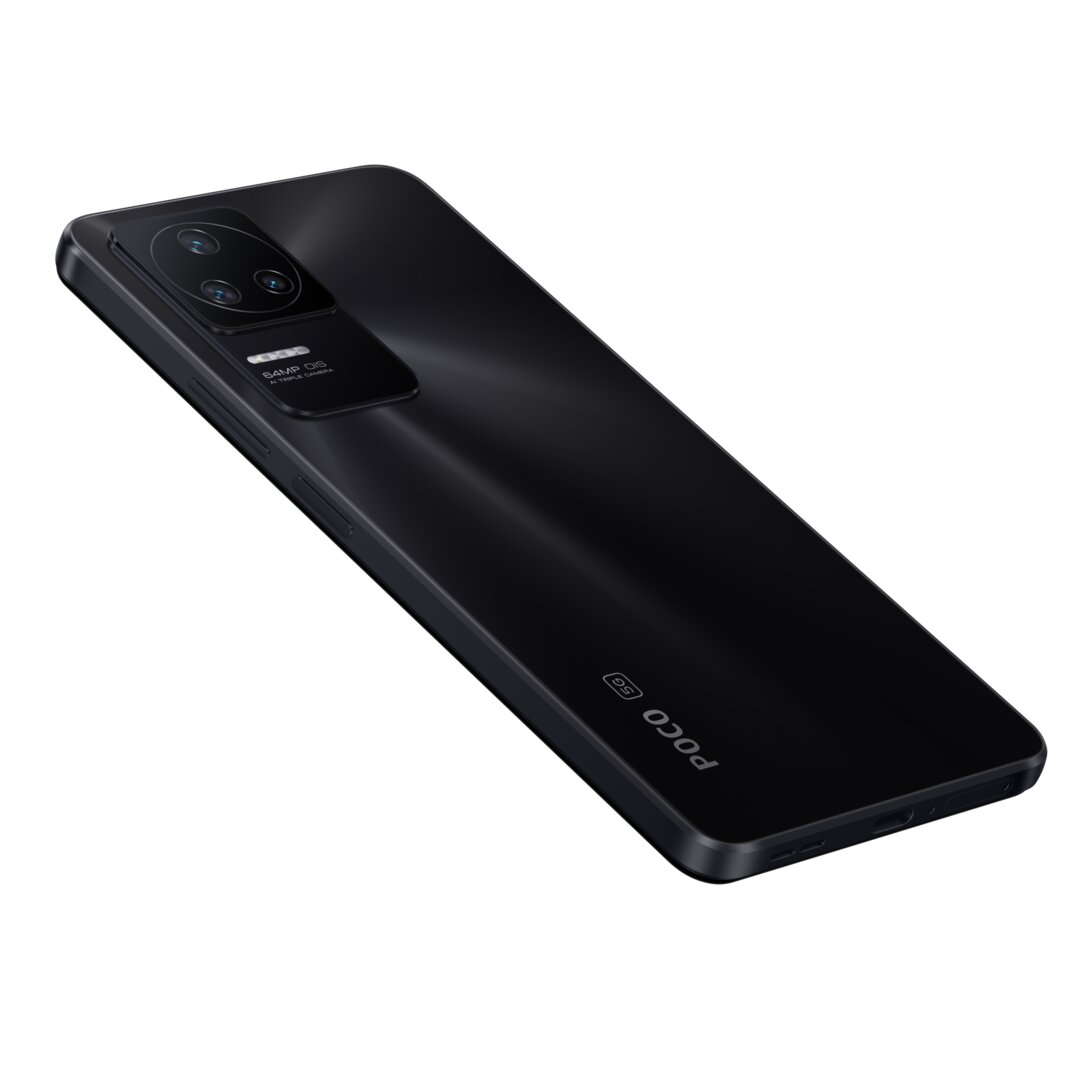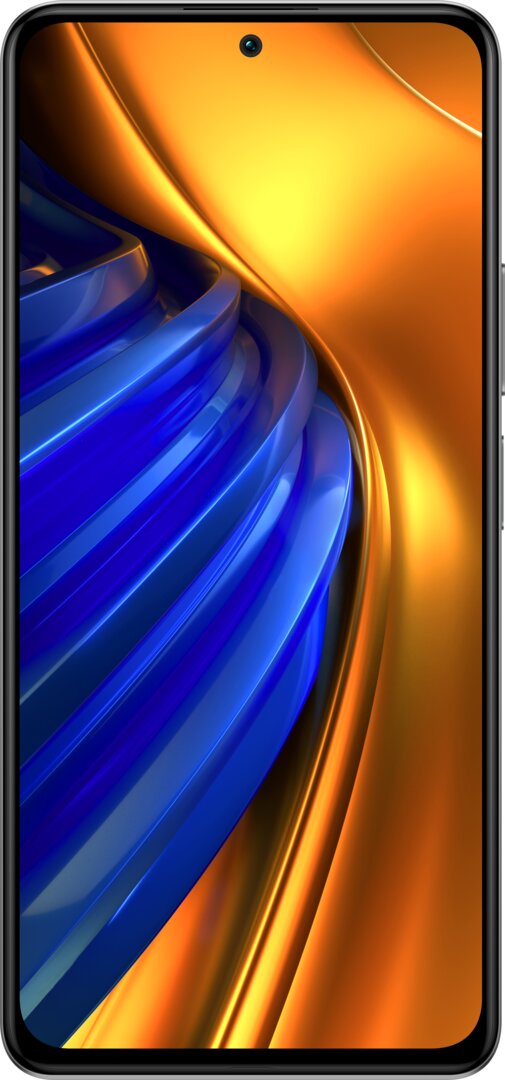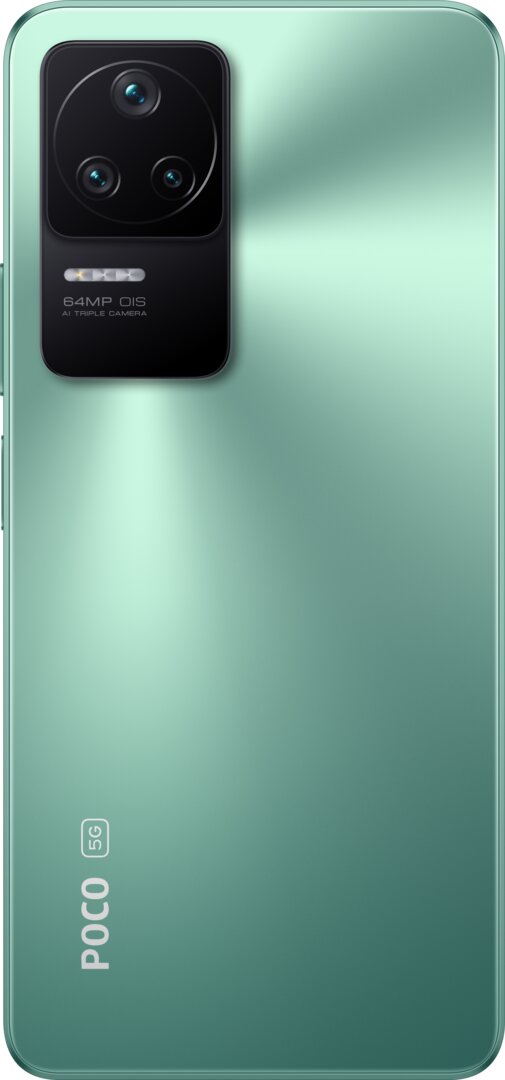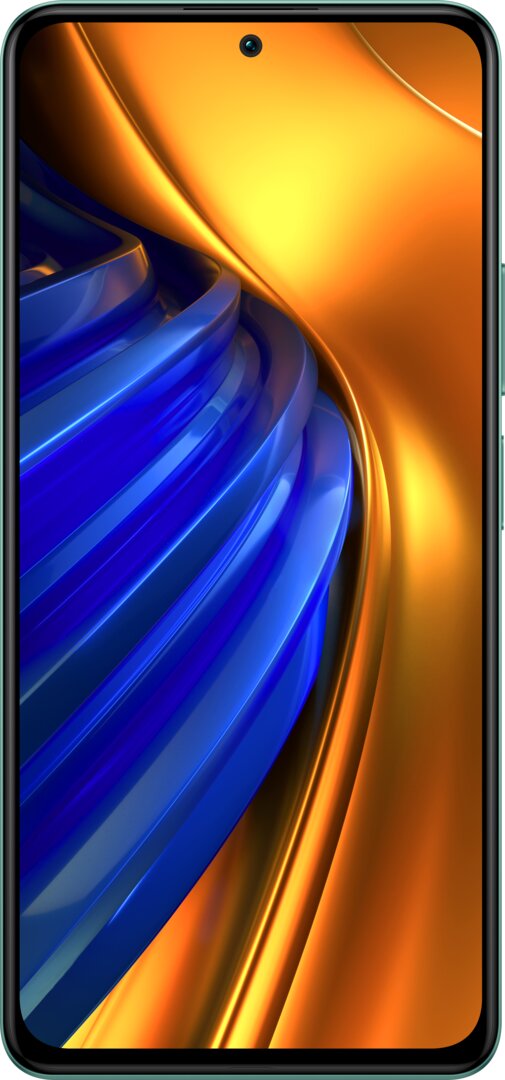 Poco F4 (Image: Poco)
Reduced by 50 euros at the start
Poco offers the F4 in two configurations: 6GB/128GB for $399.90 and 8GB/256GB for $449.90. The manufacturer announced availability from June 27, 1:00 p.m. in the colors Night Black, Moonlight Silver and Nebula Green on the Poco website, among other places. The F4 is to be available from the manufacturer and on Amazon at a reduced price of 349.90 and 399.90 euros respectively until July 2, 1:00 p.m.
64 megapixel camera receives OIS
Compared to the Poco F4 GT, the other equipment is practically identical. The 120 Hz fast AMOLED display uses a different cover glass and the cameras are configured differently. For the F4, Poco has given the primary camera an optical image stabilizer (OIS) and a different aperture (f/1.8 instead of f/1.9). In addition, the battery is slightly smaller at 4,500 mAh and can be charged more slowly at 67 instead of 120 watts. In return, the F4 is the thinnest smartphone (7.7 mm) in the Poco family to date, as the manufacturer explains.
Poco X4 GT offers bigger battery
If you are not afraid of a little more depth, you might prefer the X4 GT presented alongside the F4, which measures 8.87 mm in this dimension and has a 5,080 mAh battery, which can also be charged with 67 watts. Larger distinguishing features can be found in the display and processor. The X4 GT comes with an IPS LCD instead of an AMOLED display, but retains 120 Hz and HDR (Dolby Vision) support. However, Poco advertises up to 1,300 cd/m² specifically for the F4, which the X4 GT should not reach.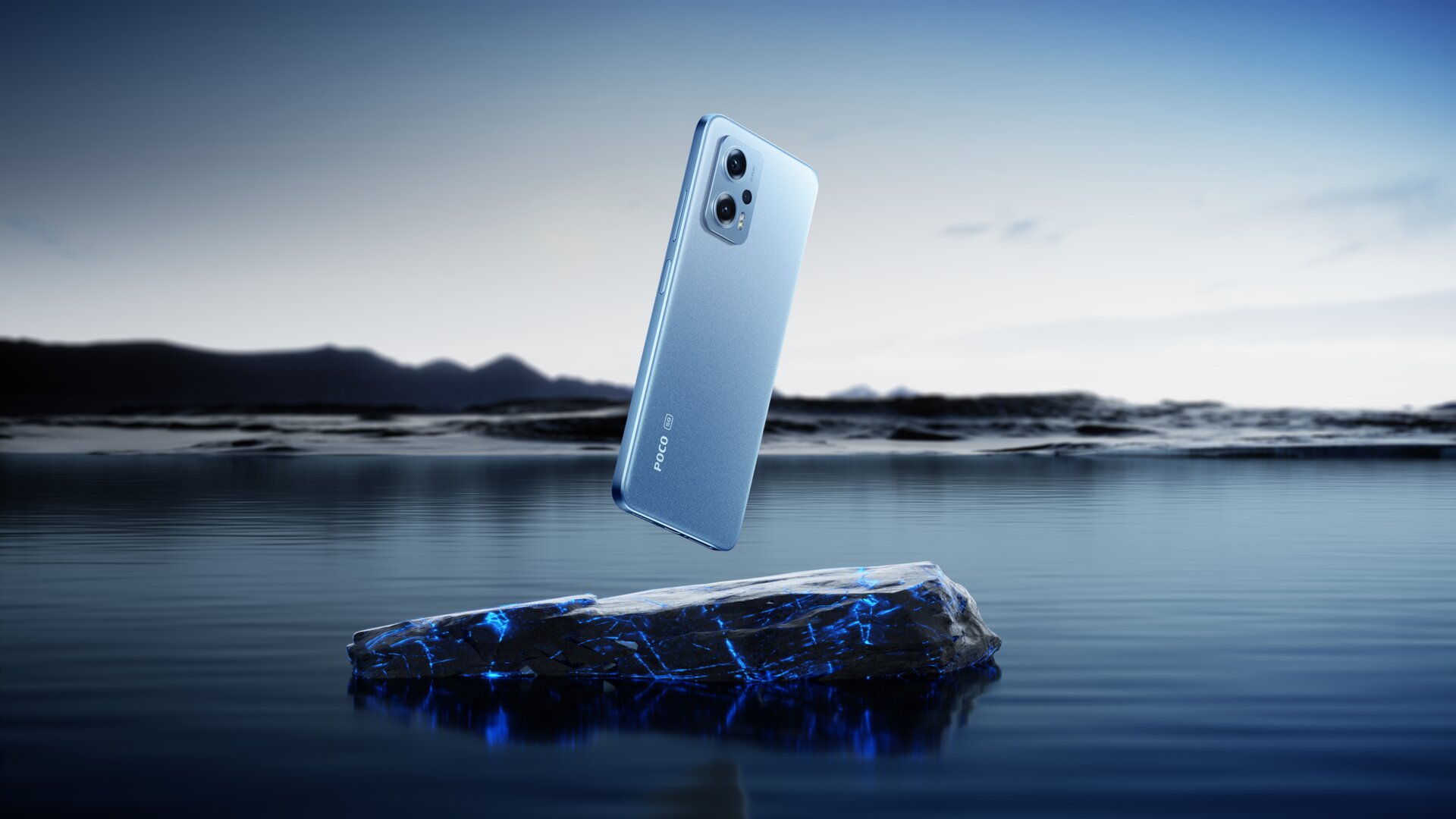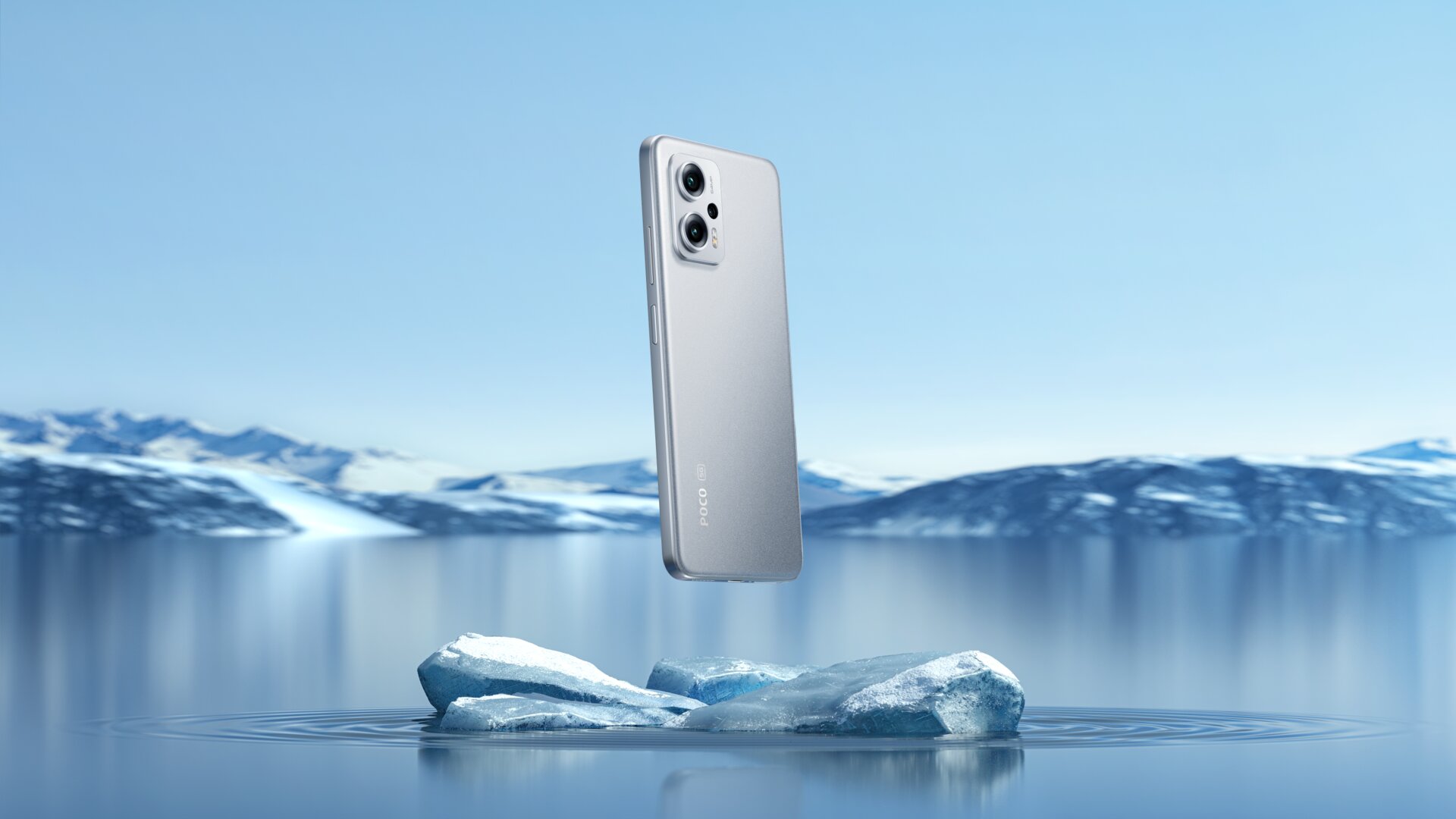 MediaTek Dimensity 8100 uses newer Arm cores
The MediaTek Dimensity 8100 is potentially preferable to the Snapdragon 870 because Cortex-A78 instead of A77 cores are already used and the SoC is manufactured in TSMC N5 instead of N7P. However, the Arm Mali-G610 MC6 should have a hard time with Qualcomm's Adreno 650 GPU. Poco combines the chip with 8 GB of RAM and a choice of 128 or 256 GB of UFS 3.1.
The Poco X4 GT is scheduled to be available from July 4, 1:00 p.m. at prices from EUR 379.90 and EUR 429.90 in the colors silver, black and blue in Germany. An early bird campaign is also planned for this model until July 9, 1:00 p.m. with prices of EUR 299.90 and EUR 349.90.
Poco X4 GT Poco F4 Poco F4 GT Software:< br>(at release) Android 12.0 Display: 6.60″, 1080 × 2460
407 ppi, 144 Hz
IPS, HDR, Gorilla Glass 5 6.67″, 1080 × 2400
395 ppi, 120 Hz
AMOLED, HDR, Gorilla Glass 5 6.67 inches, 1,080 × 2,400
395 ppi, 120 Hz
AMOLED, HDR, Gorilla Glass Victus Controls: Touch, fingerprint sensor, face scanner SoC: MediaTek Dimensity 8100
4 × Cortex-A78, 2.85GHz
4 × Cortex-A55, 2.00GHz
5nm, 64-bit Qualcomm Snapdragon 870
1 × Kryo 585 Prime, 3.20GHz< br>3 × Kryo 585 Gold, 2.42GHz
4 × Kryo 585 Silver, 1.80GHz
7nm, 64-bit Qualcomm Snapdragon 8 Gen 1
1× Cortex-X2, 3.00GHz
3× Cortex-A710, 2.50GHz
4× Cortex-A510, 1.80GHz
4 nm, 64-bit GPU: Mali-G610 MC6 Adreno 650
670 MHz Adreno 730
818 MHz RAM: 8,192 MB
LPDDR5 6,144 MB
LPDDR5 variant 8,192 MB
LPDDR5 8,192 MB
LPDDR5 variant12,288 MB
LPDDR5 Storage: 128/256 GB 128/256 GB 128/256 GB 1. Camera: 64.0 MP, 2160p
LED, f/1.9, AF 64 .0MP, 2160p
LED, f/1.8, AF, OIS 64.0MP, 2160p
LED, f/1.9, AF 2nd camera: 8.0 MP, f/2.2 3rd camera: 2.0 MP, f/2.4 4th camera: No 5th camera: No 1st front camera : 20.0 MP, 1080p
Display flash, f/2.5 20.0 MP, 1080p
Display flash, f/2.4 2. Front camera: No GSM: GPRS + EDGE UMTS: HSPA+
↓42.2 ↑5.76 Mbit/s LTE: Advanced Pro 5G: NSA/SA WLAN: 802.11 a/b/g/n/ac/ax
Wi-Fi Direct Bluetooth: 5.3 5.2 Location: A-GPS, GLONASS, BeiDou, Galileo, QZSS A-GPS, GLONASS, BeiDou, Galileo, QZSS, NavIC Other standards: USB 2.0 type C, NFC, infrared USB 2.0 type C, NFC USB 2.0 type C, NFC, infrared SIM Card: Nano-SIM, Dual-SIM Battery: 5,080 mAh, 67.0 W
permanently installed 4,500 mAh, 67.0 W
permanently installed 4,700 mAh, 120.0 W
permanently installed Size ( W×H×D): 74.3 × 163.6 × 8.87 mm 75.6 × 163.2 × 7.70 mm 76.7 × 162.5 × 8.50 mm Protection class: – Weight: 200 g 195 g 210 g Price: €379.90/€429.90 €399.90/€449.90 €599.90/€699.90
ComputerBase has information on this item received from Poco under NDA. The only specification was the earliest possible publication date.