While we usually don't see that many major changes in the second beta of a new major iOS update (most of the feedback from testers of the first beta has not yet been processed), Apple has made some notable improvements and new features in iOS 16 beta 2 stopped. There are new iCloud backup options, a new iMessage feature has been improved, and many minor tweaks have been made to the lock screen. These are the new features of the second beta of iOS 16.
iCloud backup over 4G
Improved access screen
Astronomy wallpaper
Edit iMessage with older versions
Message filter options
Video player
Screenshot in quick note
Other minor adjustments
#1 iCloud backup over 4G
Since the introduction of the iPhone 12 with 5G, it is possible for the first time to make an iCloud backup via your mobile network. Although this is possible on most 5G networks in the Netherlands, permission was required from the provider. In iOS 16, Apple is expanding this, according to the second beta. Anyone can now make an iCloud backup over 5G, but Apple is going further. For anyone who does not yet have a 5G iPhone, it is good to know that from iOS 16 you can also make an iCloud backup via 4G. So you no longer need to be connected to WiFi. This is especially useful if, for example, you are on vacation and do not have WiFi available.
#2 Access screen further improved
Apple made many minor changes to the lock screen customization in the second beta of iOS 16. For example, it has now become easier to remove a lock screen: just swipe up the lock screen to be removed in the overview and tap the trash can. This works in a similar way to the Apple Watch watch faces. Some visual changes have also been made. For example, the frames around the time and the widgets in edit mode are more transparent and the corners are more rounded, which gives the whole a somewhat friendlier look.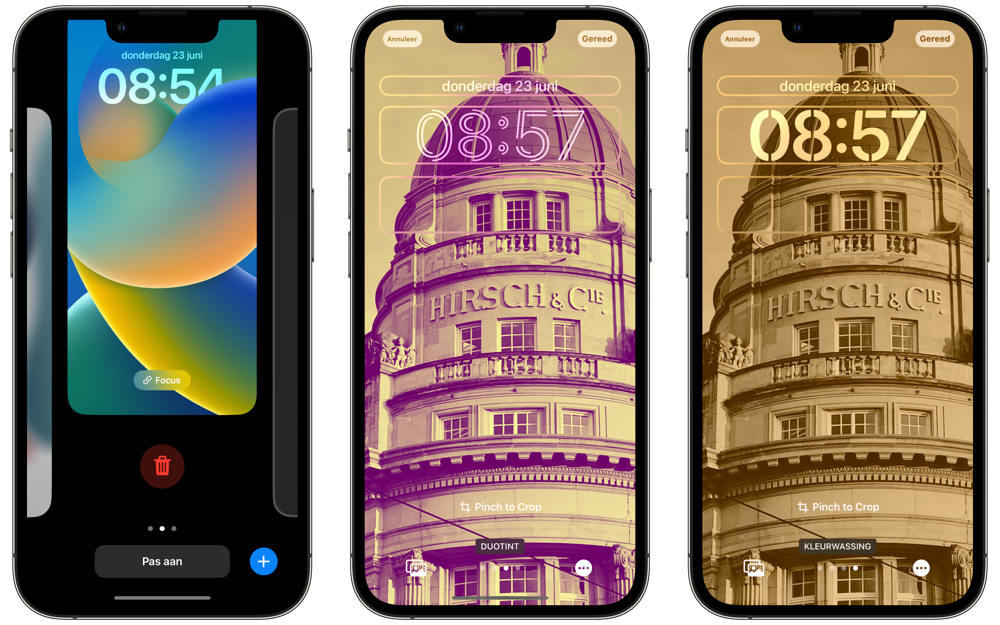 If you're using a photo for your lock screen, Apple will tell you with text that you can crop the image with a pinch of your fingers. This was already possible in the first beta, but now Apple is making this extra clear. You can also choose from two new filters: duotone and color wash. Finally, we also find some new options when adjusting a wallpaper via the settings. It is now clearer what exactly you are adjusting (the lock screen or the home screen) and an extra button has been added to add a new wallpaper.
#3 Astronomy: now with current location
Speaking of wallpapers, the Astronomy wallpaper is now also available on the iPhone XS, iPhone XS Max, and iPhone XR. In the previous beta this was still missing on these specific devices. In addition, Apple has also made a small visual change. A small green dot on the Earth indicates your current location. This is also already in the comparable watch face on the Apple Watch, but now also on the globe in the iPhone wallpaper. The dot is so big that it covers almost all of the Netherlands.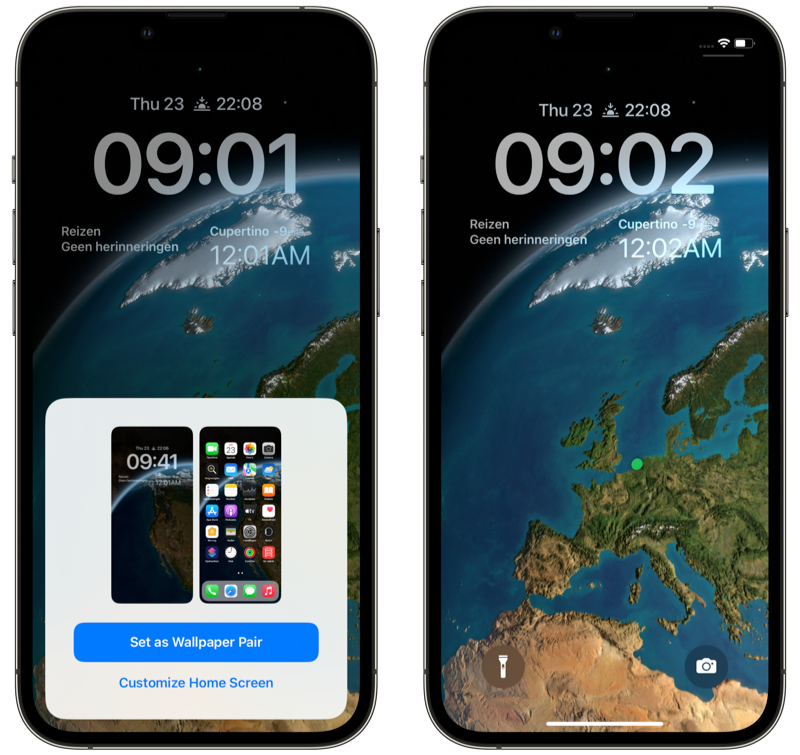 #4 Edited iMessage messages in older iOS versions
One of the new features in iMessage in iOS 16 is iMessage editing. But such an edited message only appears on devices that are also already on iOS 16. Apple seems to be solving this by automatically sending a refreshed message stating that the original message has been modified, containing the modified message. This is therefore sent separately on older devices, while the original is preserved there. Apple added this change in the second beta. On devices with iOS 16, you will still see the original message.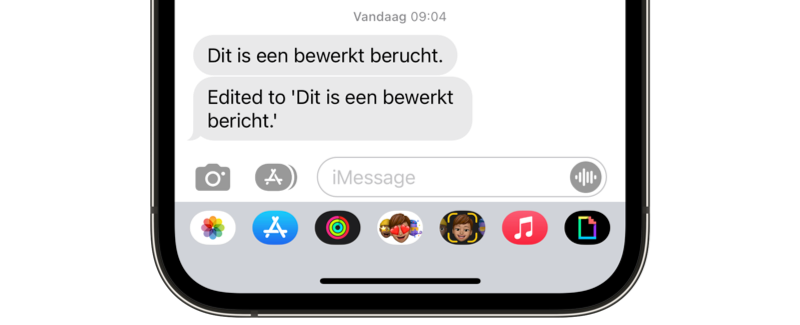 filter
New filter options have been added for the Messages app. For example, dualsim users can filter text messages and messages by one of their phone numbers. There are also new options for developers to filter text messages from unknown numbers into new subcategories, within the main Transactions and Promotions category. Think, for example, of a verification text message from your bank or an advertising message from a restaurant.
#6 Browse video player
The video player has been completely revamped in iOS 16, with a design more similar to tvOS 15's video player. In the second beta of iOS 16, Apple added a small feature to this. You can now more accurately scroll through a video by holding down your finger on the video itself and swiping left and right. This is done in much smaller steps than when you do this via the timeline. This makes it easier to go back or forward a few seconds in a video.
#7 Save screenshot in a quick note
If you take a screenshot and tap the thumbnail, you enter edit mode as always. If you close this, you will be asked where you want to save the file: in the Photos or in the Files app. As of iOS 16 beta 2, you will also see the option to save the image in a quick note here. The Quick Notes are new to the iPhone in iOS 16, but have been around for a while on the iPad and Mac.
See also

How to quickly create a new note on the iPad and iPhone
On an iPad and iPad, you can quickly create a new note. This can be done in several ways: for example via the share menu on the iPhone or by using your Apple Pencil on the iPad. In this tip we explain how to quickly create a note.
More minor tweaks in iOS 16 beta 2
HomePod betas: Soon public testers will also be able to install a beta on the HomePod and to make it easier there is a new interface. You therefore only need to install one profile and you can use switches to indicate which HomePod does or does not have to be beta.
Spotlight when locked: You can now use Spotlight open while the iPhone is locked. You can already enter a search term, but to see and open more results you have to unlock the iPhone.
Renewed menu's: Here and there some menus have been adjusted, especially in terms of design. For example, in the Mail app, options to remind you of a mail later appear in a pop-up menu.
Weather app: In the Weather app now appears a one-time notification to indicate that you can tap the info blocks for more weather information.
Music on lock screen: You can now fast forward music in the music widget on the lock screen.
Stage Manager: On the iPad there are new settings for Stage Manager via Settings > Home screen. For example, you can choose whether recent apps and the dock should be hidden.
More about iOS 16
iOS 16 is the major update for the iPhone. If you want to know whether your iPhone is suitable for iOS 16, you will find the answer in our article. Also read our overviews with the best iOS 16 features and the best iOS 16 details and discoveries. Currently, only developers can install the iOS 16 beta. The public release date of iOS 16 is scheduled for this fall. Also read our preview of iOS 16 with the first experiences. The most recent stable iOS version is iOS 15.5.