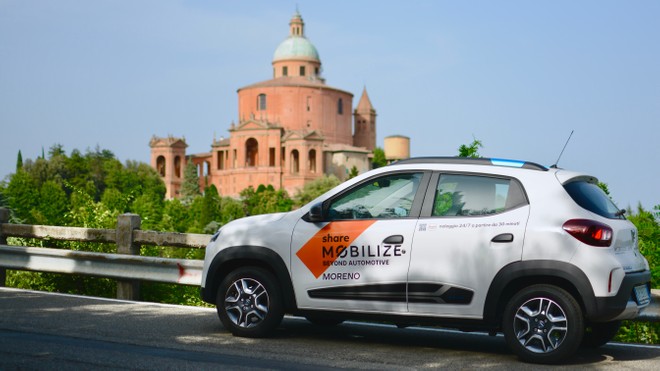 One of the objectives of Mobilize , Business Unit of the Renault Group, & egrave; to offer flexible, comprehensive and sustainable mobility services . This is why it has introduced its 100% electric car sharing service Mobilize Share in Bologna, aimed at customers who intend to adopt forms of mobility; sustainable and shared.
HOW DOES IT WORK?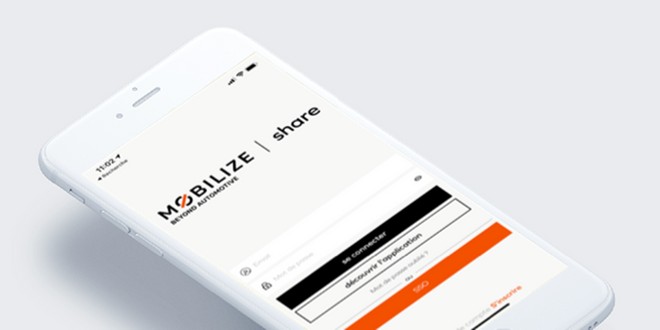 This car sharing service is active in Bologna from June 16 and & egrave; managed by the Moreno Motor Company dealership. For the moment, there are 8 Dacia Spring available. These cars will be divided into two dedicated parking areas, where customers can pick them up and return them at any time of the day. Thanks to dedicated parking areas, customers will always be able to find a free place to park them at the end of their journey.
The car sharing service is managed through the Mobilize Share application. People will be able to check very easily location and availability; of the car, as well as being able to make the reservation, choosing the day and time . The concessionaire will take care of of car management, ensuring that they are always charged and that the interiors are constantly sanitized and cleaned.
Speaking of prices , on the site dedicated to car sharing we read that the reservation is ; free. The minimum cost is; of 3 euros which corresponds to 30 minutes of rental. The hourly rate instead is; of 6 euros. In addition, there is a daily rate at a cost of 39 euros, one for the weekend at 69 euros and a weekly rate at 189 euros. You can & ograve; use the car for two weeks at the price of 378 euros or for three weeks at 567 euros.
For all rates & egrave; there is a security deposit of 50 euros. On board each car & egrave; there is a charging cable. Alessandro Palli , Commercial Director of the Moreno dealership, commented:
We strongly believe in the Mobilize Share project, for us it is; a pride to propose on the city & agrave; of Bologna a mobility service; 100% electric, active 24/7. & Egrave; a project in line with our vision, which combines our many years of experience in the car sector with technological innovation and the changing needs of mobility. & ldquo; Mobilize Share & rdquo; represents an & rsquo; opportunity & agrave; for all Bolognese citizens, institutions and companies in the area. A transversal service for those who want freedom of movement tailored to your needs.
Best Hardware at a low price? Little X3 Pro, buy it at the best price from Amazon at 249 euros .