About a year ago, Cherry introduced the MX Ultra Low Profile mechanical keyboard switches that were unprecedented to date. Interested parties had no choice, however: the only option available was a clicky tactile vote. That's changing now: The MX Ultra Low Profile Tactile should be quieter.
Mechanical buttons in compact format
For a long time, extremely flat notebook keyboards were primarily one thing: not mechanical, but based on rubber dome technology. In March 2021, Cherry promised a remedy. While the MX and MX Low Profile use a similar structure, the MX Ultra Low Profile (ULP) uses a completely different concept. Cherry does without the housing and the characteristic tappet with cross mount, instead the buttons are reminiscent of scissor models. The key caps are held in two parts, with both elements being connected and tensioned with a spring. Metal contacts lie underneath and connect as the construction is depressed. As a result, the overall height of the button shrinks to 3.5 millimeters – a value that normal examples have as a stroke.
In June 2021 there were the first Alienware notebooks in which ComputerBase was able to test the flat Cherry switches. The verdict: "Mechanical and flat, that goes together – only "quiet" is still missing […]". And this is exactly where the manufacturer is making improvements, even though the MX Ultra Low Profile Tactile is not a button explicitly marketed with a lower volume.
Tactile instead of clicking tactile
In contrast to the existing clicky switches of the model series, however, there is no intentionally audible click with each release, although Cherry still promises a tactile adjustment with a resistance at the pressure point of 65 grams with an almost unchanged actuation graph. If the analogy to the well-known color coding of classic MX switches is used, the buttons are brown instead of blue. However, the key difference to the well-known MX series is obviously the travel: At just 1.8 instead of 4 millimeters, it is not even half as long. A signal is already reached after 0.8 millimeters, the maximum stroke is 1.8 millimeters.
Cherry MX Ultra Low Profile Cherry MX BlueCherry MX Brown ✔Cherry MX Ultra Low Profile ✔Cherry MX Ultra Low Profile Tactile ✔ Cherry MX Ultra Low Profile Tactile Cherry MX BlueCherry MX Brown ✔Cherry MX Ultra Low Profile ✔Cherry MX Ultra Low Profile Tactile ✔ Cherry MX Brown Cherry MX BlueCherry MX Brown ✔Cherry MX Ultra Low Profile ✔Cherry MX Ultra Low Profile Tactile ✔ Characteristic: tactile ("clicky") tactile Travel: 1.8 mm 4.0 mm Signal point position: 0.8 mm 2, 0 mm Resistance at signal point: 45 g 52 g 45 g Resistance at pressure point: 65 g 55 g Lifetime (keystrokes): 15 million 50 million
Another change compared to the clicking ULP buttons can be found in the durability: A year ago, with around 15 million clicks, this was significantly lower than with normal mechanical buttons, but now with 50 million clicks the tactile version is at the usual high level . Cherry primarily sees office environments as the area of ​​application, which should benefit from the lower volume just as much as users in the home office or players in team chats. The optional version with RGB LEDs directly below the switch is aimed at those.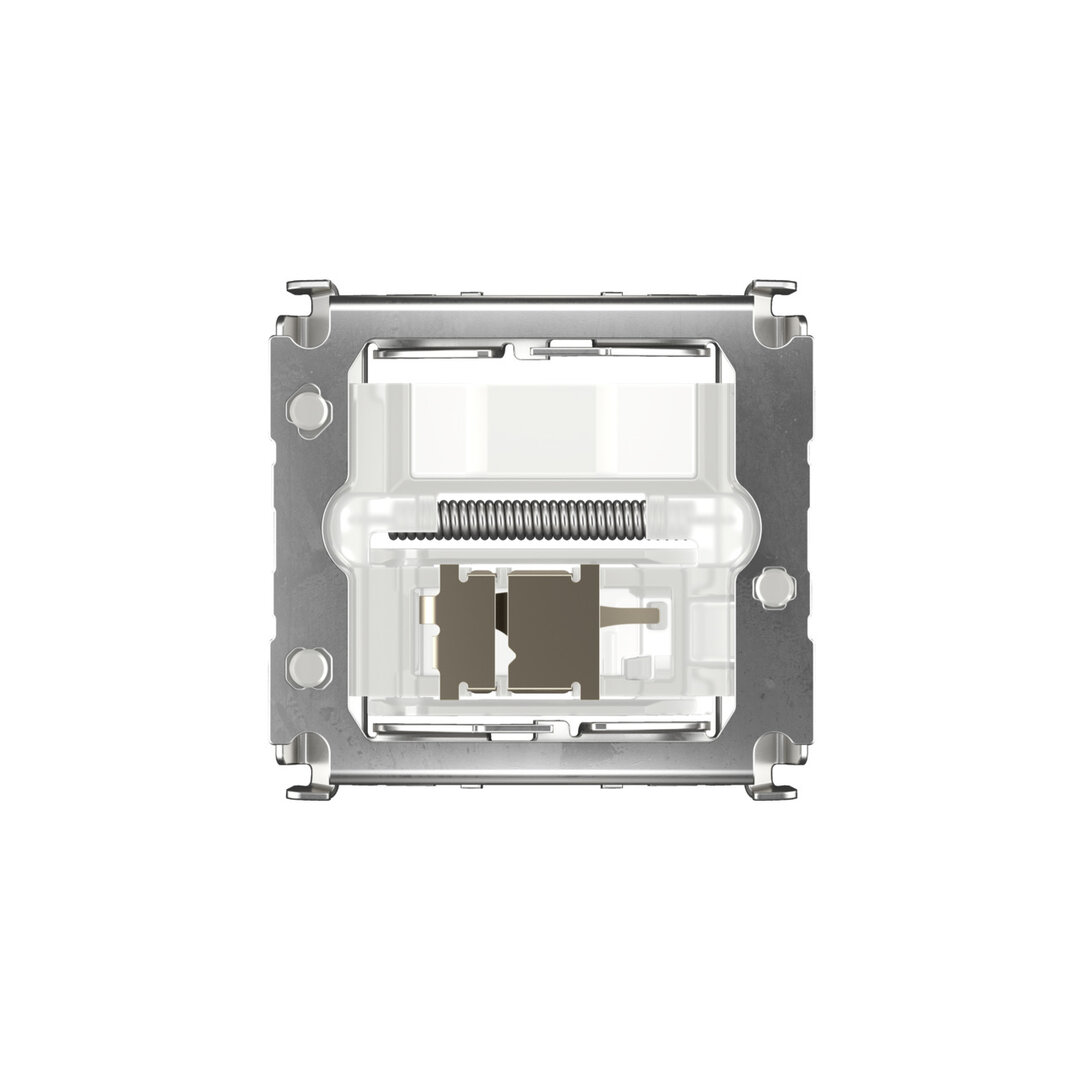 In use by Alienware, MSI and Corsair
The complete specifications of the MX Ultra Low Profile Tactile are in the data sheet refer to. However, the manufacturer does not reveal when prospective customers can expect the first notebooks with the new, quieter button variant. Instead, Cherry refers to some notebooks in which the clicking brother is installed. Among them are Alienware's M15-R4 and M17-R4 series as well as MSI's Titan GT77 and Corsair's Voyager a1600. XMG's "upcoming notebook flagship" is also said to offer the Cherry MX Ultra Low Profile.