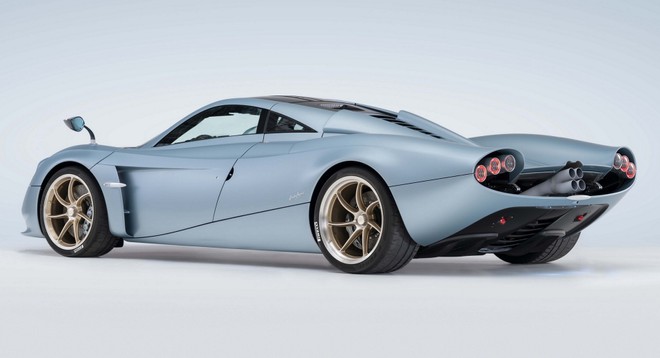 At the request of two wealthy collectors, Pagani has created the hypercar Huayra Codalunga , a limited edition version of only 5 units of the Huayra which, as the name suggests, has a larger rear; pronounced.
It took about 2 years to make it. Two years of work in which the clients (the two collectors in fact) confronted themselves directly with Horacio Pagani and the technicians of the Pagani Grandi Complicazioni department (never a name was more appropriate, thinking about certain requests that come from customers), the brand's Special Projects division, which is responsible for creating one-off and few-off vehicles.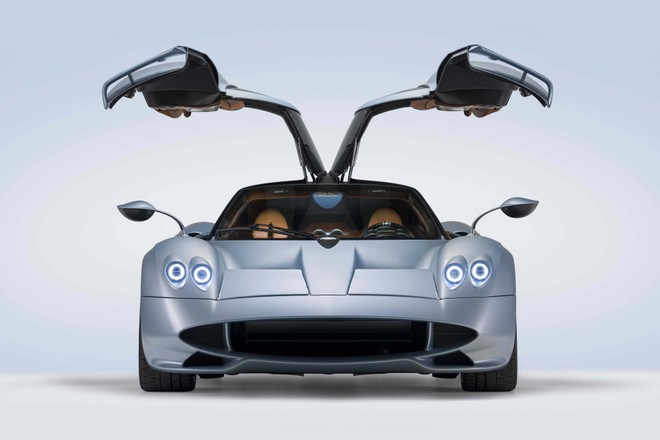 To get to the final design it is necessary; proceeded step by step, also creating a 1: 4 scale model and a 1: 1 scale model. This & rsquo; last & egrave; was used for the final discussions with customers and for the final refinements before starting component production.


Pagani Huayra NC, one-off exclusive with 830 HP V12 8
Auto 25 May

Pagani at Monterey Car Week celebrates 10 years of Huayra 1
Auto 06 Aug
Stretched at the rear by 14 inches (360 mm) compared to the Huayra Coup & eacute; standard, the Longtail Huayra & egrave; powered by the gi & agrave; known V12 from 851 CV and 1,100 Nm of torque of Mercedes origin (or rather, AMG). To the engine & egrave; connected to an extended titanium exhaust system weighing just 4.4 kg and covered with a ceramic coating: a tribute to the racing cars that participated in the 24 Hours of Le Mans.
A TRIBUTE TO THE PAST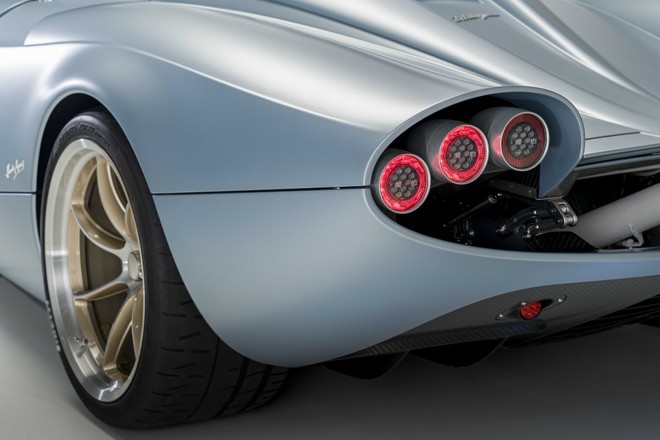 Despite the increased dimensions, the car weighs only 1,280 kg and thanks to specific active aerodynamic flaps, a peculiar feature of the model since its introduction in 2011, the car guarantees excellent aerodynamic load even at high speeds; .
In addition to increasing its length, the look that the team wanted to give to the vehicle is; has been simplified, taking the design of racing cars of the 60s as a reference point. The colors of the finishes and paints were also inspired by the design trends of that era. The colors of the external paint, in fact, focus on neutral color scales and semi-opaque varnishes, to recall the shades; once and bring out the simple lines of the car body.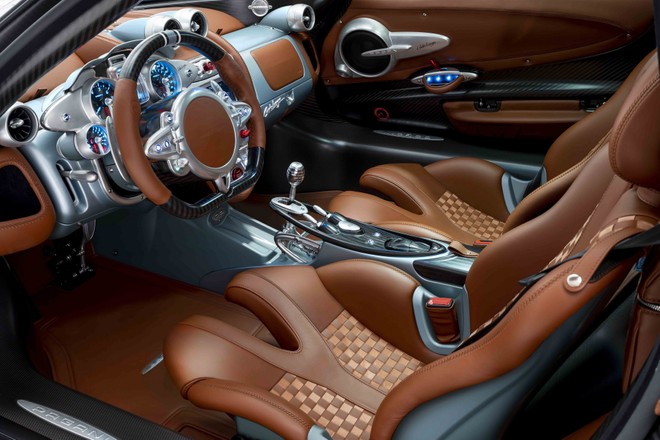 L & rsquo ; inspiration from the past also plays a fundamental role in the interior, where the seats adopt a weave of aged nubuck leather, closely following the style of classic supercars, although the passenger compartment still maintains its structural elements in visible carbon fiber.
The Pagani Huayra Longtail & egrave; gone soldout in the blink of an eye. At a cost of 7 million euros for each of the 5 specimens.
The novelty? Xiaomi small and light? Xiaomi Mi 11 Lite, buy it at the best price from Euronics at 286 euros .