Ikea launches a new smart home hub and smart home app. Both should not only simplify the use of the smart home system from Ikea, but are also prepared for the new, cross-manufacturer smart home standard Matter. The smart home hub Dirigera and the new app will be launched in October.
New hub Dirigera and the new smart home app
The Dirigera smart home hub is the successor to the Ikea Tradfri gateway and, in conjunction with new software, is said to be able to support more product groups and integrate more products than its predecessor. It also supports the new Ikea smart home app, which is due to be released at the same time. It is not yet known whether the new app can also be used with the Tradfri gateway or is intended exclusively for Dirigera, but Ikea mentions that Tradfri and the current app can still be used after the launch of the new products. It remains to be seen to what extent new smart home products from Ikea will still support Tradfri. However, the Tradfri gateway will soon disappear from the shelves at Ikea, in the online shop it is already marked "Only available for a short time". Smart products from Ikea that have already been purchased can also be connected to the new Dirigera hub, for example if you want to use the hub's Matter support.
Easier integration and new features
One goal of the new hub and the new app was to make the process of integrating new smart Ikea products into the smart home network more user-friendly, according to Rebecca Töreman, Business Leader at Ikea of ​​Sweden. In addition, more personalization options have been added, such as creating different scenes with preset functions of the smart products for different activities and moments in the home. Ikea's smart home products can be controlled individually, in pairs or in groups in the app. The smart home should become more accessible and part of everyday life. By summer 2023, Ikea would also like to add the option of controlling the smart home to the app while on the go.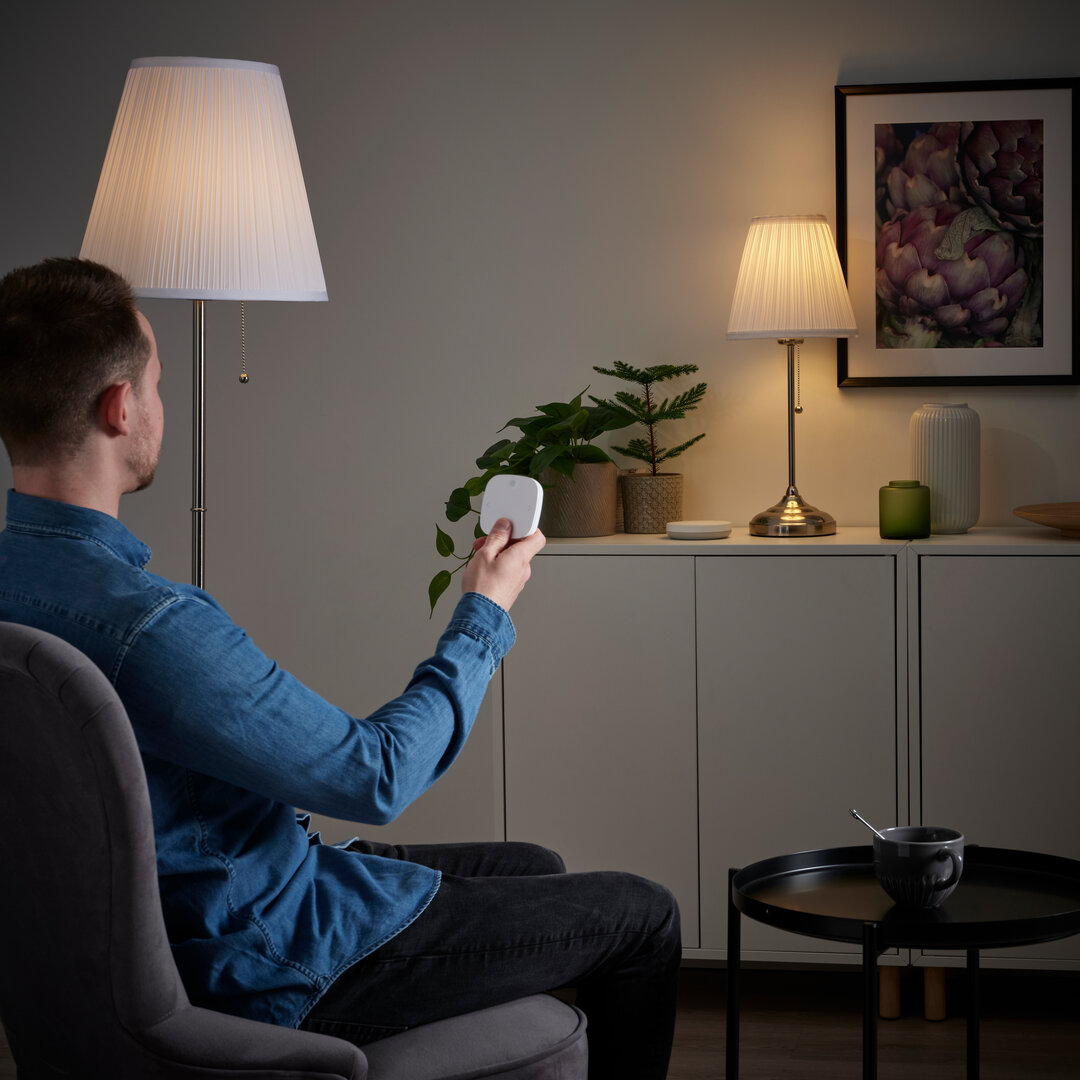 Matter could be finished in time
If the smart home standard Matter can keep to the current schedule and is published as planned in autumn, Dirigera could do it support immediately at the start of sales. In this way, products from other manufacturers that are also Matter-compatible can be integrated into the smart home system and shared scenes and rules can be created.
Smart Home at Ikea is being expanded
At the same time, Ikea announced again that it intends to further expand the Smart Home area. The current range of smart products, which includes the areas of sound, light, air purifiers and blinds, is to be expanded in the future.