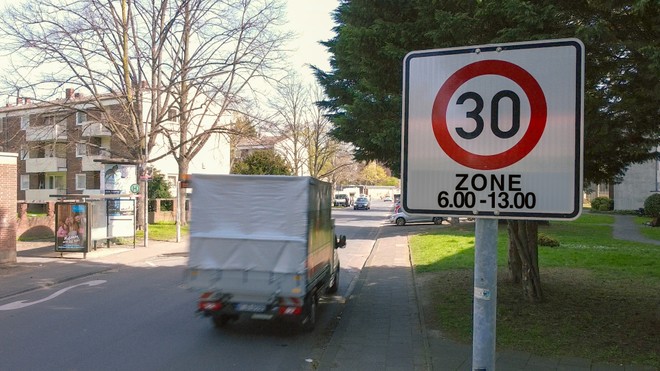 Ford decided to experiment with Geofencing to improve road safety . Cities limit speeds of the cars in the vicinity & agrave; of places like hospitals and schools. The car manufacturer underlines, however, that identifying road signs can be; do not be simple, especially if they are not visible. For this, he decided to test the Geofencing that takes advantage of the connectivity & agrave; to go to create a kind of virtual geographic boundary which would allow to go to eliminate the necessity & agrave; of having to place road signs of speed limits.
A solution that, in addition to improving the safety of users on the road, could prevent drivers from incurring fines for speeding.
THE EXPERIMENTATION

over 29% of road fatalities & egrave; consisting of pedestrians and cyclists. For this, the roads with a limit of 30 km/h represent an important measure to reduce the risks for road users. Ford adds that already today its driving assistance technologies such as Intelligent Speed ​​Assist and Adaptive Cruise Control with Stop & amp; Go guarantee control of speed limits. However, Geofencing would represent a more solution. flexible and effective.
Ford says researchers are using two Ford Pro vehicles to analyze how speed limiting can improve urban traffic and reduce the risk of accidents. In particular, electric E-Transits were used in the areas of the center of Cologne where the speed limit applies; at 30 km/h and in some urban areas where the limits are respectively set at 50 km/h and 30 km/h. This experimentation will last; 12 months and will end March 2023.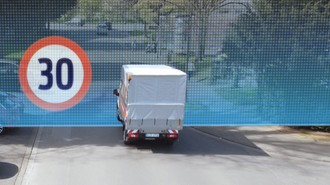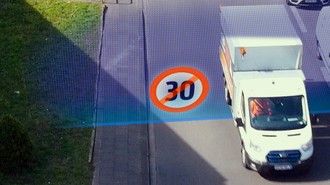 The Ford City Engagement team with the collaboration of Ford software experts from Palo Alto, has developed a technology that connects the vehicle to the Geofencing system for GPS location and data exchange. The driver receives the information through the dashboard display , with the speed limit; of the road flashing under the speed; current. Based on the georeferenced area, the system, which can be deactivated at any time, affects the speed; of the vehicle automatically reducing it .
In the future, this system may allow drivers to set up their own Geofencing zones at speed ; up to 20 km/h. This experimentation is part of the activities; of tests launched in France, Germany, Italy, Holland, Norway and the UK, to test E-Transit prototypes and pre-production specimens in different real-world operational scenarios, such as postal, municipal and public utility, the last mile sector and the food delivery sector.
little? Samsung Galaxy S21, buy it at the best price from eBay at 587 euros .