Samsung has now revealed details of the 32-inch Odyssey Neo G8 monitor with 4K UHD, 240 Hz and mini-LED backlight that was announced in January. There is also a similar sister model, the Odyssey Neo G7, which only works at 165 Hz and is less bright.
Odyssey Neo G8 with 240Hz
Like the very wide Samsung Odyssey Neo G9, the Odyssey Neo G8 offers a mini LED backlight with a high luminance of up to 2,000 cd/m² in certain areas. However, the small LEDs on the Neo G8 are only distributed over 1,196 zones. The classic 16:9 format is offered with 3,840 × 2,160 pixels on a 31.5-inch diagonal. The VA panel again has a radius of 1 meter and is therefore strongly curved.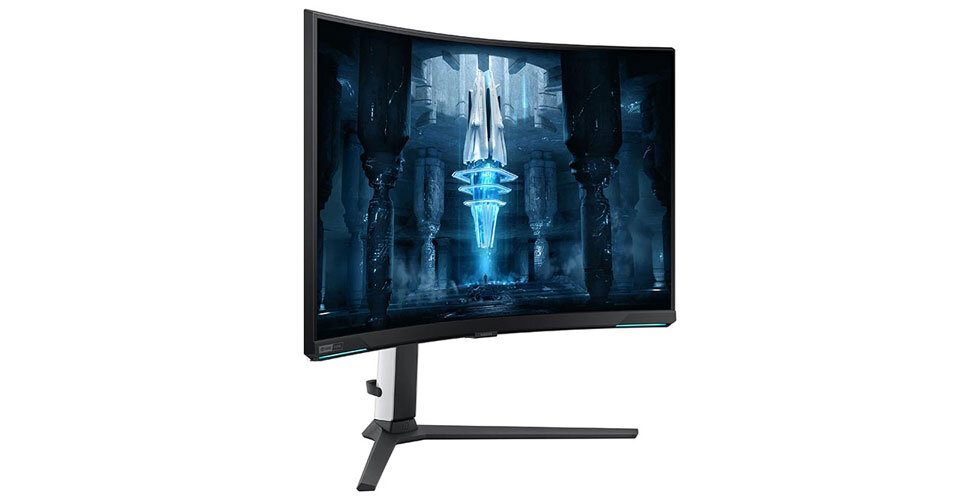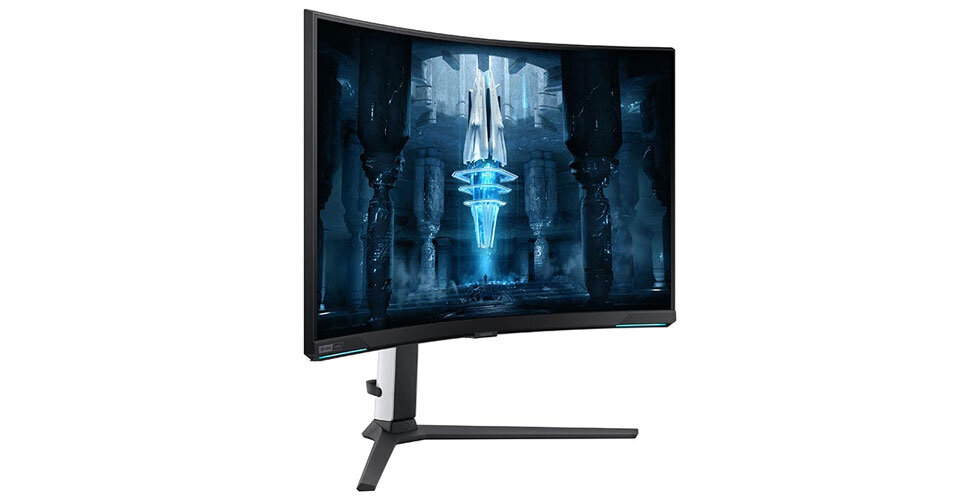 The Odyssey Neo G8 is one of the first monitors with 4K UHD at up to 240 Hz refresh rate. The connections include two HDMI 2.1 and one DisplayPort 1.4. The use of Display Stream Compression (DSC) to compress the extremely high amount of data in 4K UHD with 240 Hz is almost certain. Color subsampling (chroma subsampling) would also be possible to reduce the amount of data.
As Prad reports, US retailers are listing the monitor at around $1,500 and anticipate availability in June. Samsung had previously only spoken of availability in the second quarter.
Odyssey Neo G7 with 165 Hz
The Odyssey Neo G7 offers a very similar equipment, but in some respects much less. The mini LED backlight is only half as bright with a maximum of 1,000 cd/m². The refresh rate is also lower at a maximum of 165 Hz. While the Neo G8 is white on the back, the Neo G7 is completely black.
Information on price and availability is not yet available, but the Neo G7 should be cheaper.