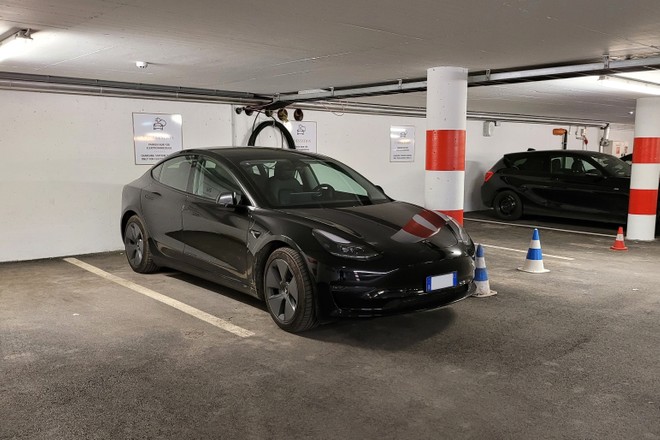 The BMS (Battery Management System) & egrave; one of the most important elements; important batteries. An advanced management system of accumulators & egrave; fundamental for the design of electric vehicles. The BMS can & ograve; be seen as the & quot; brain & quot; of batteries and deals with various aspects of their operation. For example, it manages stored energy and capacity; of the battery to supply energy to the rest of the vehicle, monitors and provides information on the operating conditions and status of the battery, and monitors, optimizes and protects the accumulator itself.
On the BMS front there is an interesting novelty; by Marelli . In fact, the company & agrave; has expanded the range of battery management technologies for electric vehicles, introducing the new Wireless distributed Battery Management System (wBMS) .
NO WIRING NEEDED
Thanks to this technology & egrave; It is possible to eliminate the necessary wiring to battery management using the & quot; classic & quot; BMSs. This solution allows greater flexibility, efficiency and reliability, with a reduction in costs.
Entering more specifically, Marelli says that its wireless battery management system eliminates the need; of physical connections, allowing a wireless communication between the cells and the unit & agrave; control. Compared to previous wired solutions, the new wBMS reduces wiring by 90% and simplifies the structure and installation of the battery cells.
Eliminating the connectors also allows you to reduce the overall weight of the battery pack to the full advantage of the efficiency of the electric car. This means being able to obtain greater autonomy. Furthermore, by freeing up space in the battery pack, the new solution allows you to place a greater number of cells to increase capacity of the accumulator.
The wBMS system developed by Marelli can also be supplied with specific software that uses advanced algorithms based on the patented & ldquo; Sensor Fusion & rdquo; which estimate several fundamental parameters of each battery cell, including state of charge, state of health and state of power. The new system developed by Marelli will be & agrave; available from the second quarter of 2022. Razvan Panati , Head of Power Electronics Technology of the Vehicle Electrification division of Marelli, commented on this new solution:
The wireless BMS system represents a turning point for the automotive industry , as it eliminates the need; of cables, connectors and harnesses typical of traditional battery management systems. Marelli's wireless BMS and wired BMS system have been developed with identical basic architectures, supported for & ograve; by two modes of communication and different interfaces. Our technology can to be so applied to numerous vehicle platforms with minimal modifications; this flexibility guarantees a significant reduction in engineering costs and allows Marelli to make this high-end technology accessible to the mass market.
The novelty? Xiaomi small and light? Xiaomi Mi 11 Lite, buy it at the best price from Euronics at 300 euros .