AMD's SoC-powered Steam Deck is a hit, so why not offer something similar for cheap Windows notebooks? AMD's answer to the question is Mendocino. The chip marries older Zen 2 cores with the current RDNA 2 GPU in advanced production from TSMC, so that the battery life is also right.
Zen 2 with RDNA 2 can do it
There is still enough life left in the Zen 2 processor architecture to power cheaper products. Because the bottleneck of the last APU generations was often not the pure CPU performance, but the aging Vega graphics unit – even with many CUs. With RDNA 2, the manufacturer is making a big leap forward in this area, more than the CPU side would allow with the switch to Zen 3. The combination of Zen 2 and RDNA 2 already showed that this approach works with the Steam Deck.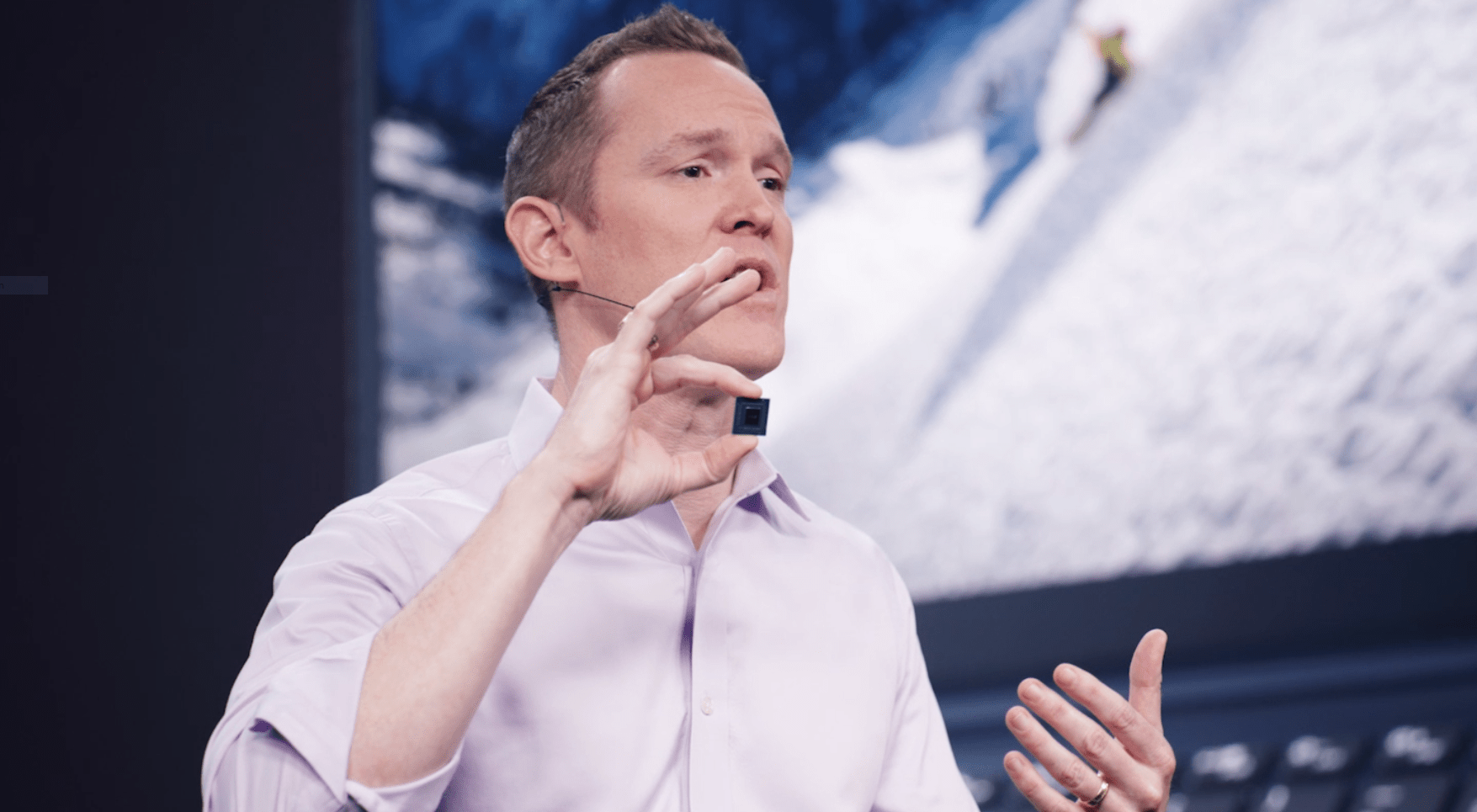 At the Computex 2022 keynote, AMD did not reveal how the RDNA 2 solution in AMD Mendocino will ultimately be equipped. After all, there were details about the CPU: It should be four cores and eight threads with an unknown clock, a TDP of around 15 watts as with similar solutions should be the decisive goal.
TSMC N6 instead of N7 like Steam Deck SoC
To the With efficiency in mind, AMD has the small dies manufactured at TSMC in N6, i.e. an advanced EUV process. Here Mendocino is even above the Steam Deck chip, which is still built in the classic way in N7 without EUV.
The procedure is reminiscent of Navi 24: With the GPUs, the small chips also changed first to N6. The result should be cheap notebooks with more than 10 hours of battery life, and not only as a Chromebook, but also under Windows 11 via "Mixed Usage", as AMD calls it.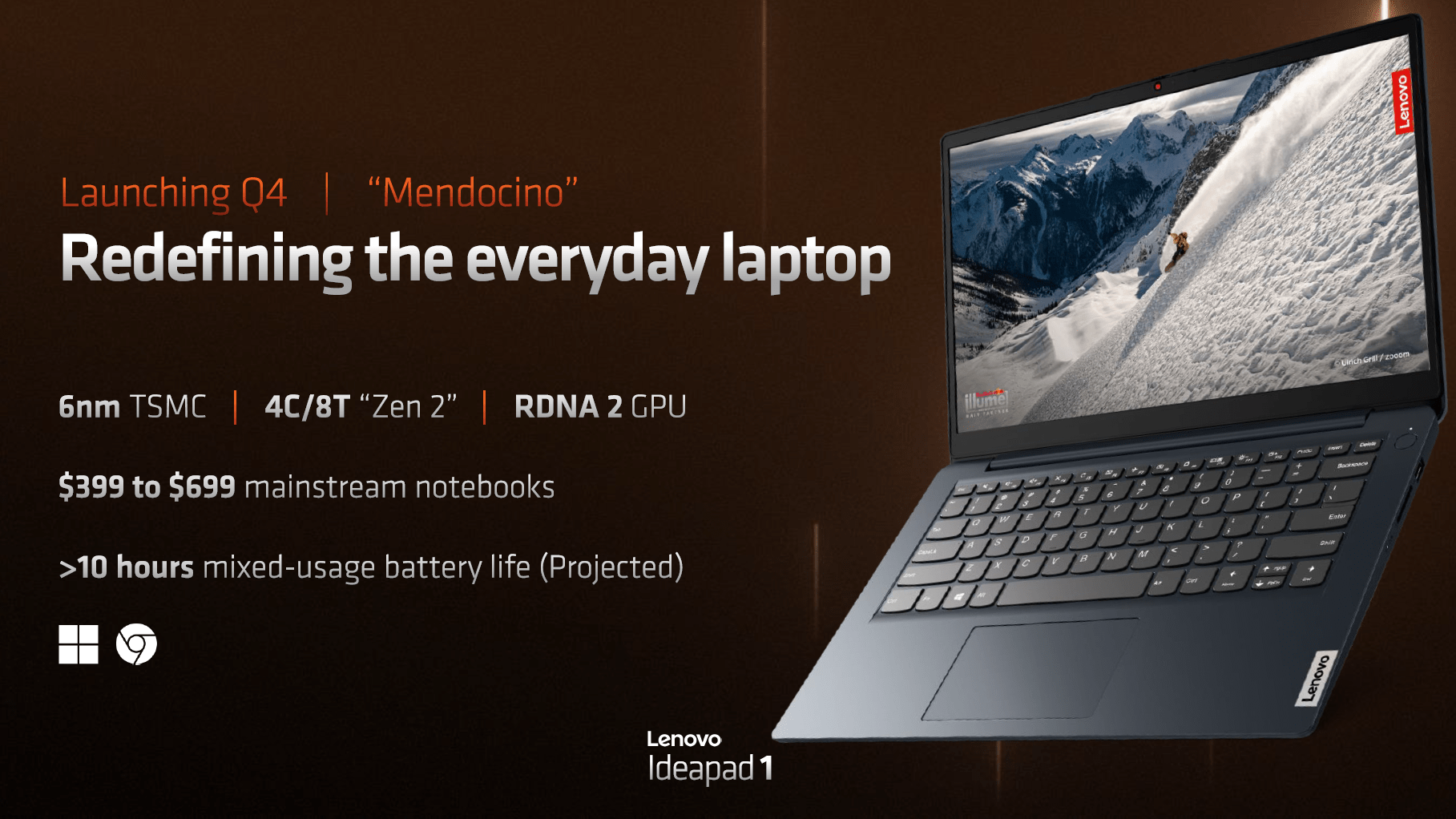 First systems in the 4th quarter
But it will still be around half a year before the new chip is available. The solution should not be installed in the first notebooks until the fourth quarter of 2022, the Lenovo Ideapad 1 could then be the first model – at least AMD advertised it on the stage today. Officially, the price range from 399 to 599 US dollars should be covered with the chips. In contrast to the speaker, AMD's presentation even speaks of 699 US dollars as the maximum.