With his Project Stealth, consisting of a special ATX case, a Z690 mainboard for Intel's Core i 12000 series (test) and a new custom design from Nvidia GeForce RTX 3070 (test), Gigabyte makes computer systems primarily designed as gaming PCs appear almost "wireless". This should improve the airflow.
Casing, mainboard and graphics card with stealth cap
Under its two gaming labels Aorus and Gaming, the manufacturer Gigabyte is presenting three new hardware components that are largely tailored to computer gamers, all of which have a special casing, the so-called "Stealth Shields", and all connections are relocated to the rear. Almost all previously visible cables disappear, which should also benefit the airflow of the PC system. Measurable temperature gains through smaller amounts of cable were already a myth in the days of ribbon cables in the 1990s.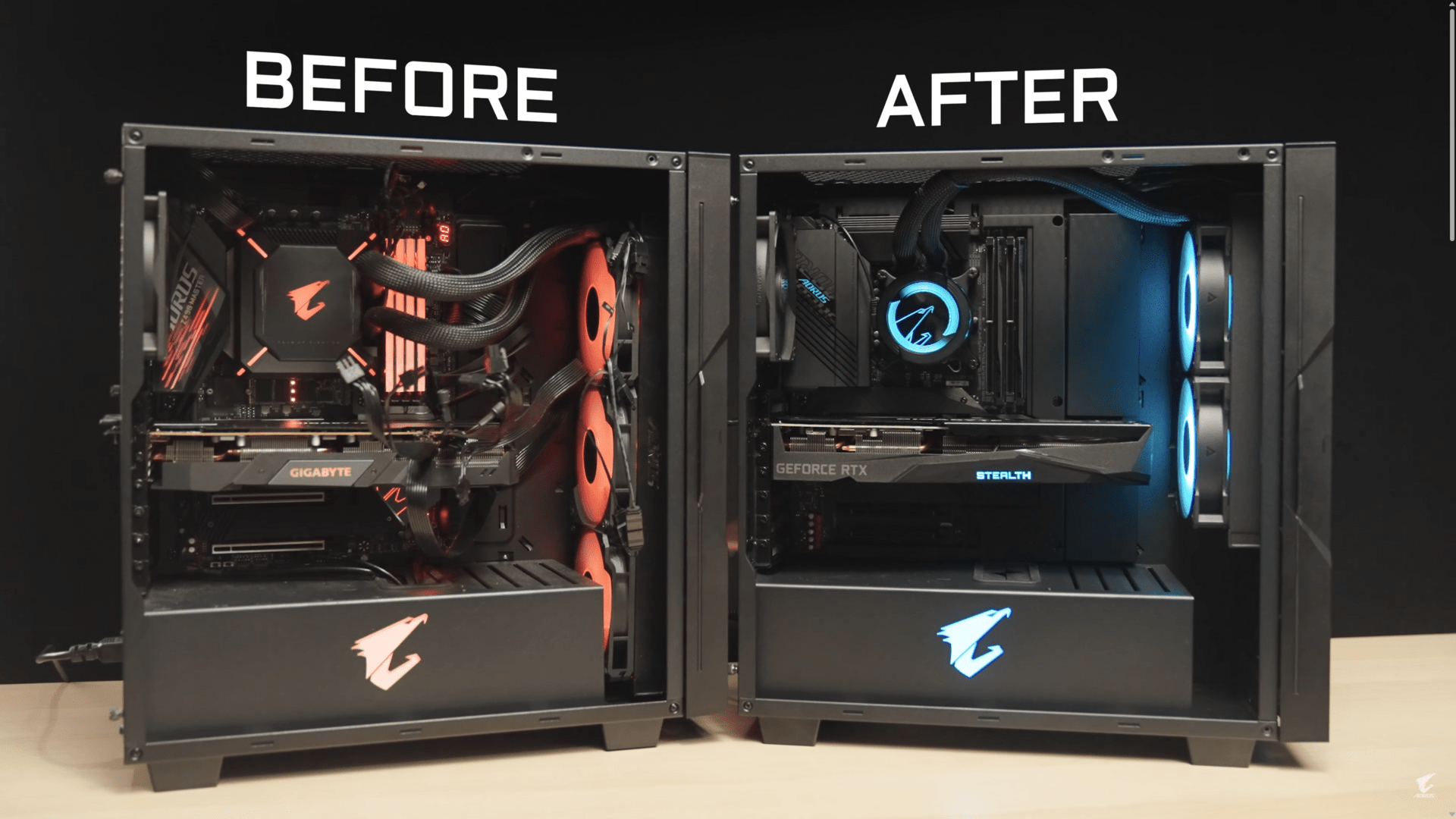 Presented in a two-minute video on YouTube Gigabyte the Aorus Project Stealth consisting of the following components:
GeForce RTX 3070 Gaming OC Stealth (graphics card)
Gigabyte Z690 Aorus Elite Stealth (Mainboard)
Gigabyte Aorus C300G Stealth (Case)
The Aorus Project Stealth, which currently only supports Ampere, will certainly be extended later to Nvidia's and AMD's next-gen Ada and RDNA 3 if the acceptance is appropriate.
The first " Test run" is also set to Intel Alder Lake on the part of the mainboard, while Ryzen 7000 ("Raphael") and the two new AM5 chipsets X670 and X670E with dual chipsets will certainly also be an issue later.
Aorus Project Stealth as a complete PC
The US PC distributor, Maingear, which offers customizable gaming PCs, is becoming one with the new "Stealth Gaming Desktop" series offer a new basic configuration based on the hardware components from Project Stealth. The buyer still has a choice of hybrid CPU, RAM and SSDs.
Image 1 of 4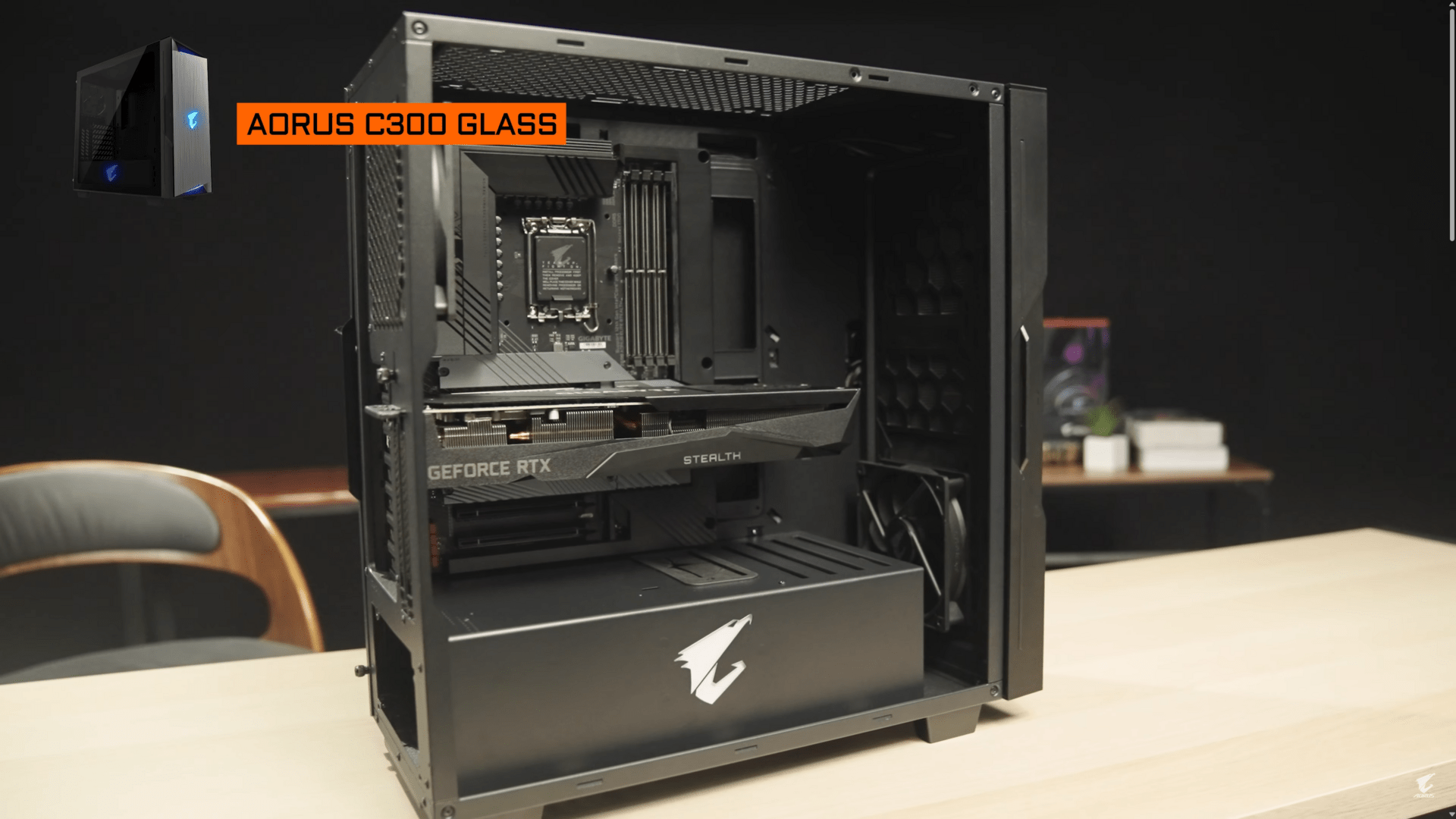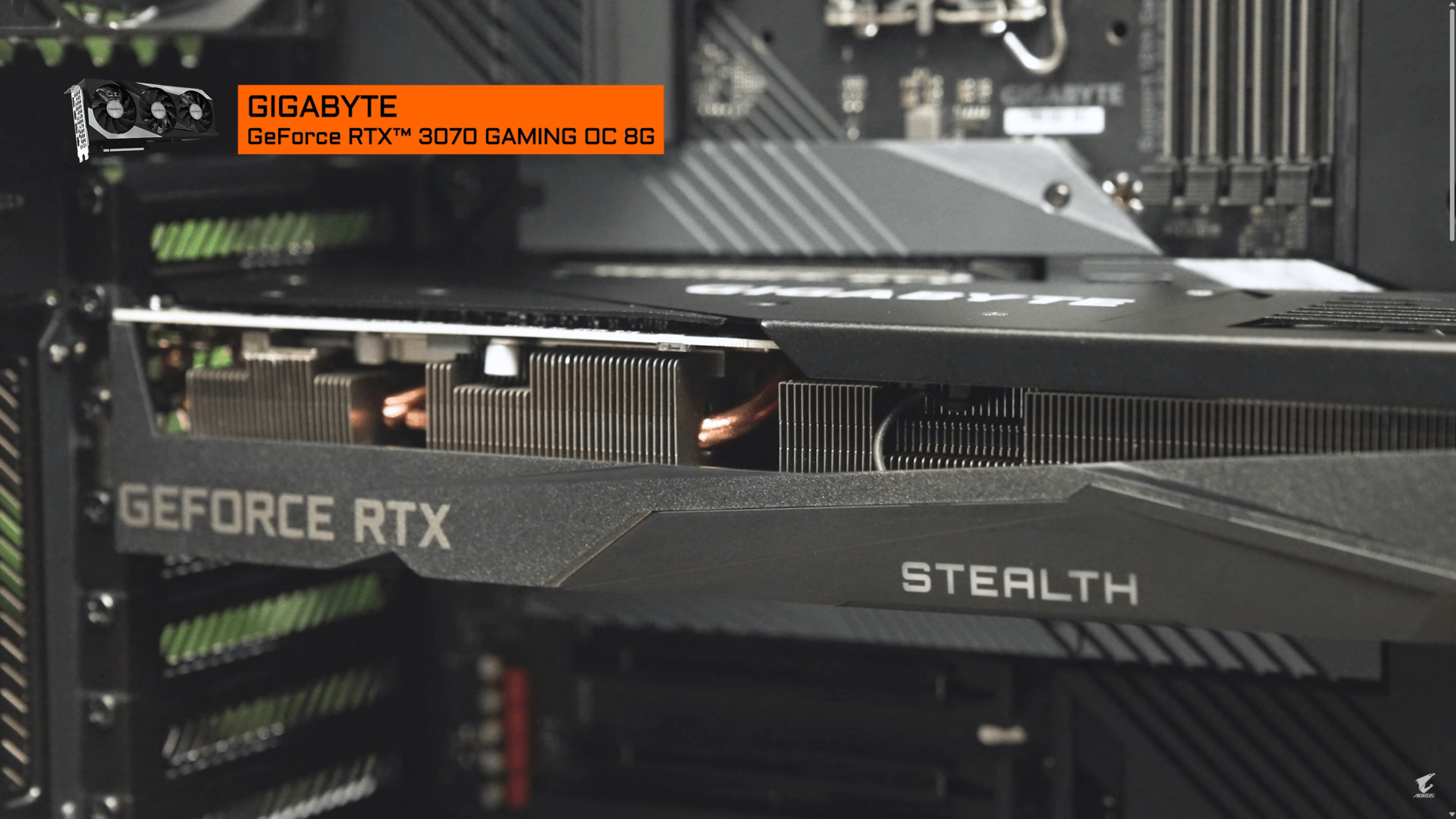 Gigabyte's product manager for gaming systems and PC components, Sofos Oikonomou, reveals more details about the Aorus Project Stealth during the product presentation .