With the Windows 11 Insider Preview 25120, Microsoft is testing possible new features for the annual function update in the Dev Channel, which is to be released as the "Fall 2023 Update" aka Windows 11 23H2 in the coming year. For the first time, Insiders can also try out interactive content in the form of the search bar on the desktop.
Widgets for the desktop
In addition to the well-known widgets, which are to be expanded and made more "interactive" with the Windows 11 22H2 feature update this summer, Microsoft also wants the desktop, which was used exclusively as storage for a long time, to be more involved again in the future Include.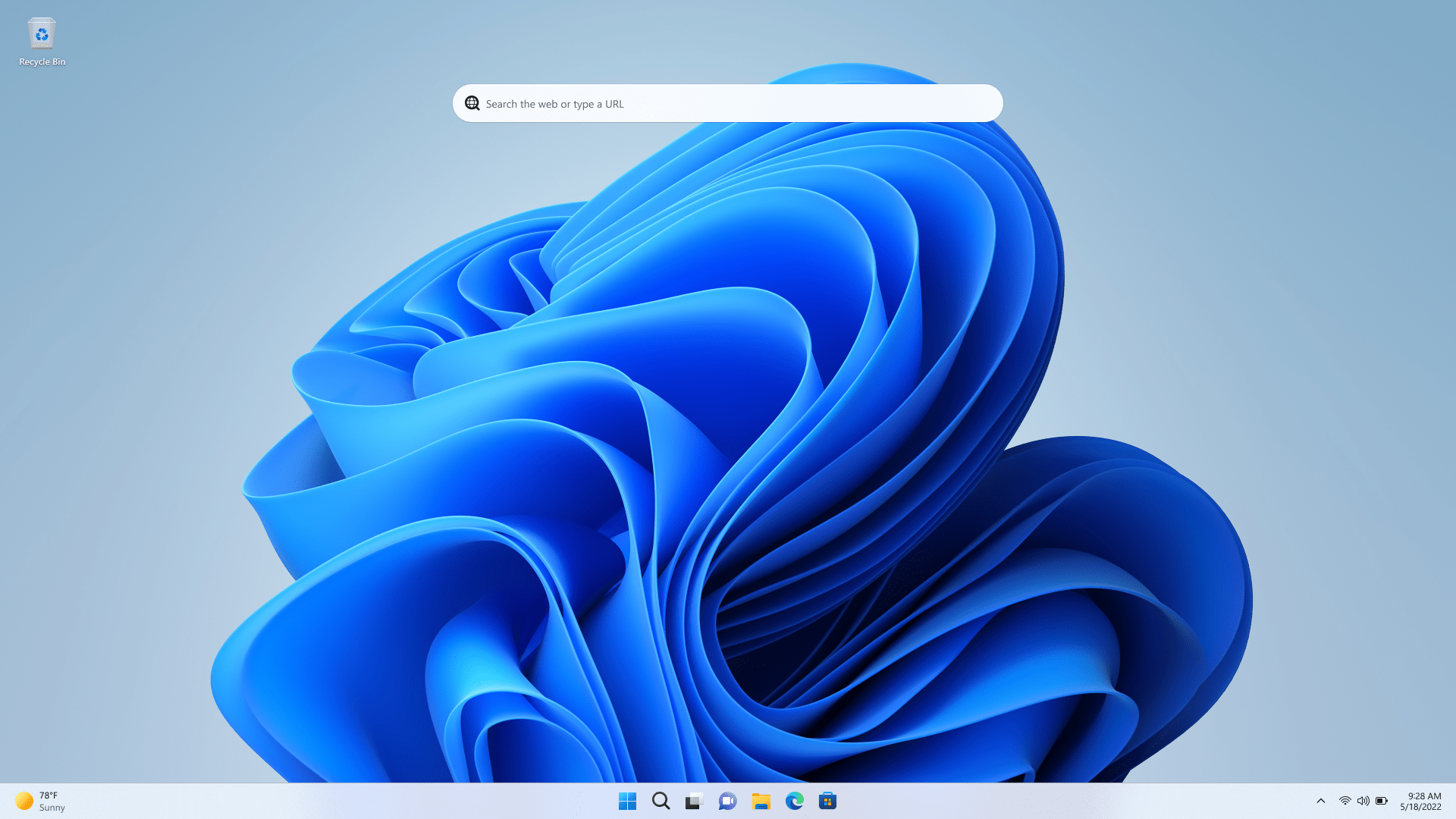 Microsoft calls this feature "Interactive Content" and implements a search bar for or on the desktop as a first step. This is not a local search, it is a web search. Finally, the new "Interactive Content" is nothing more than a new format of widgets.
In addition to the desktop widgets, which can be deactivated by right-clicking on the desktop in the context menu via Show more options, Microsoft has also further fine-tuned the "Suggested Actions" feature, which offers appropriate suggestions for action and links when content is selected.
Fixes

[Suggested Actions]

Suggested actions should appear for more date and time formats now.
Addressed some issues with certain formats when copying a date and/or time.
Improved overall performance and reliability of the feature.

[Settings]

Fixed an issue that could crash Settings when opening and looking at the battery usage graph.
Improved performance of displaying Wi-Fi networks after enabling Wi-Fi from the Wi-Fi section of Quick Settings.

[Task Manager]

Addressed an issue leading to some unreadable text in the Performance page when a contrast theme was enabled .

[Other]

Fixed an issue which could cause Windows Update to stall and roll back updates for WSA users.
Did some work to address a stutter in the progress wheel animation when upgrading to a new build.

Windows 11 Insider Preview Build 25120 – Release Notes
The official release notes, which the developers have published on the Windows 11 Insider Blog, provide more information. The company revealed in February of this year what else Microsoft is up to this year in the Windows 11 Insider Program.
Players and users watch out< /h2>
The Windows 11 Insider Preview Build 25120, which is still a very early preview of the possible new feature set of Windows 11 23H2 and is primarily addressed to developers and experienced users, is not suitable for productive systems.
Gamers in particular could be in for a nasty surprise, as some games that use Epic Games' Easy Anti-Cheat anti-cheat service fail the software's anti-cheat check or won't start at all.
Users who decide to participate in the Windows 11 Insider Program should do so with a test system or at least a test partition specially designed for this purpose and, in particular, not switch to the Dev Channel from a stable Windows 11. The beta channel can be considered sooner.
Insider Preview Build 25120 released as ISO
As the Microsoft Flight Hub reveals, in addition to the update to the latest Windows 11 Insider Preview, which was rolled out in waves, Microsoft has also released a system image (ISO) for reinstalling build 25120.
The editors would like to thank the community member "kamanu" for reporting this message.