GeIL EVO V DDR5 RGB series memory kits are available in capacities from 32GB to 64GB and memory speeds up to 6,600MT/s, and come with two mini- actively cooled by fans. There are also extensive RGB/ARGB lighting options and two color variants.
Two mini fans actively cool RGB memory kits
The eye-catching feature of the EVO V DDR5 Series, which the Taipei, Taiwan-based RAM manufacturer GeIL markets as "Hardcore Gaming Memory", is the unmistakable active cooling solution, which uses two active mini fans in the heat sinks of the 2× 16 GB or 2× 32 GB large DDR5 DIMMs.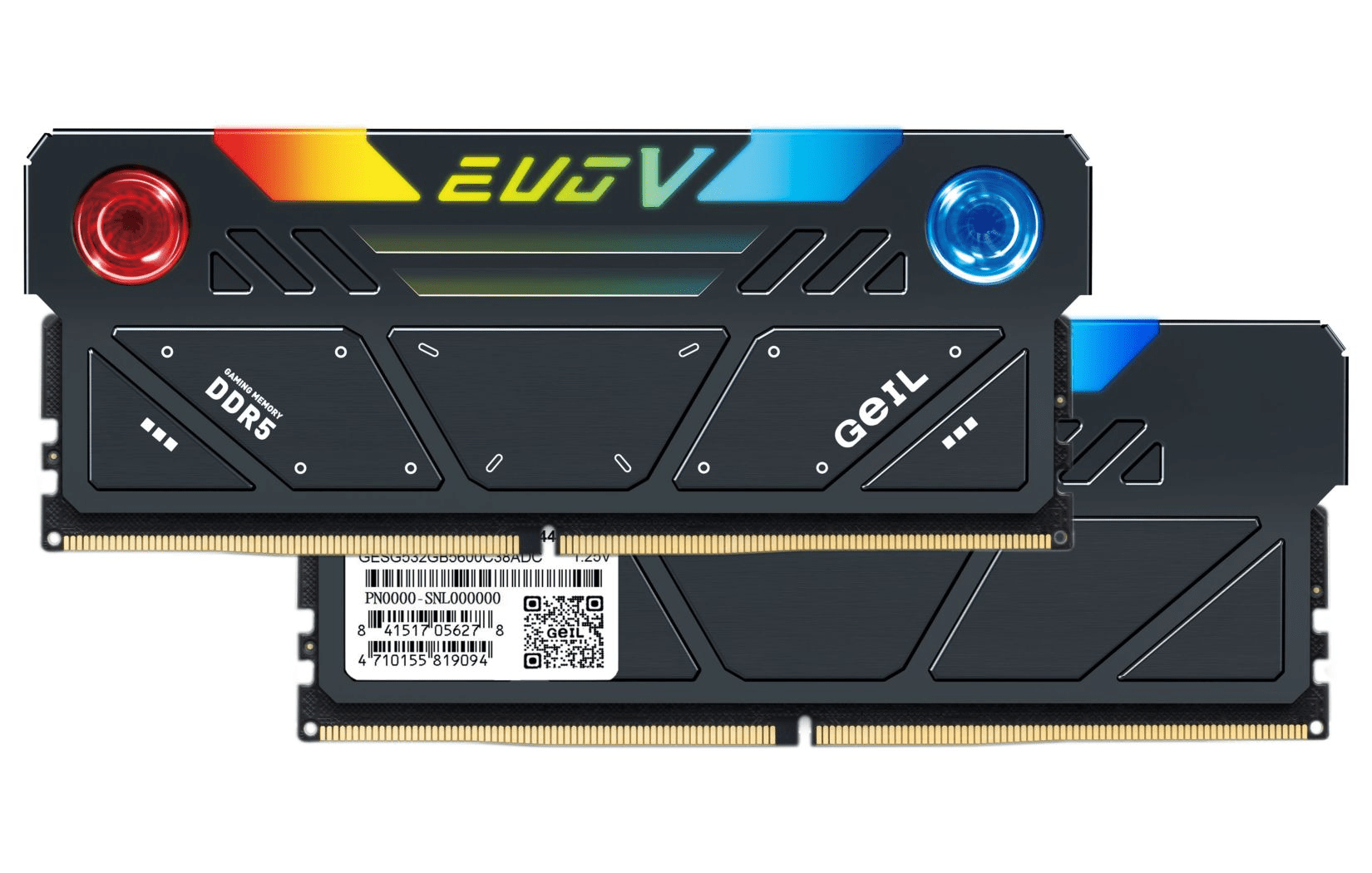 While the integrated SPD thermal sensors are supposed to deliver accurate thermal information, the manufacturer promises up to 45 percent better heat dissipation with the "Active Dual Fan Cooling System" than with a conventional passive heat spreader without a fan.
GeIL offers the EVO V DDR5 series in the colors "Titanium Gray" and "Glacier White" with the following specifications:
With regard to the CAS latency and the primary, secondary and tertiary timings as well as the voltages of the memory modules, the manufacturer has not yet given any precise information and only speaks of CL34 to CL40 and 1.1 to 1.35 volts.
< figure class="image__wrap" style="max-width:630px">

GeIL EVO V DDR5 RGB (image: GeIL)
All OC profiles with 5,200 to 6,600 MT/s are implemented as usual with Intel XMP 3.0, the RGB/ARGB lighting, which GeIL euphoniously markets as "Full Frame 360° Lighting", supports Asus Aura, ASRock Polychrome, Gigabyte RGB Fusion 2.0 and MSI Mystic Light as well as all common RGB hubs and manufacturer tools.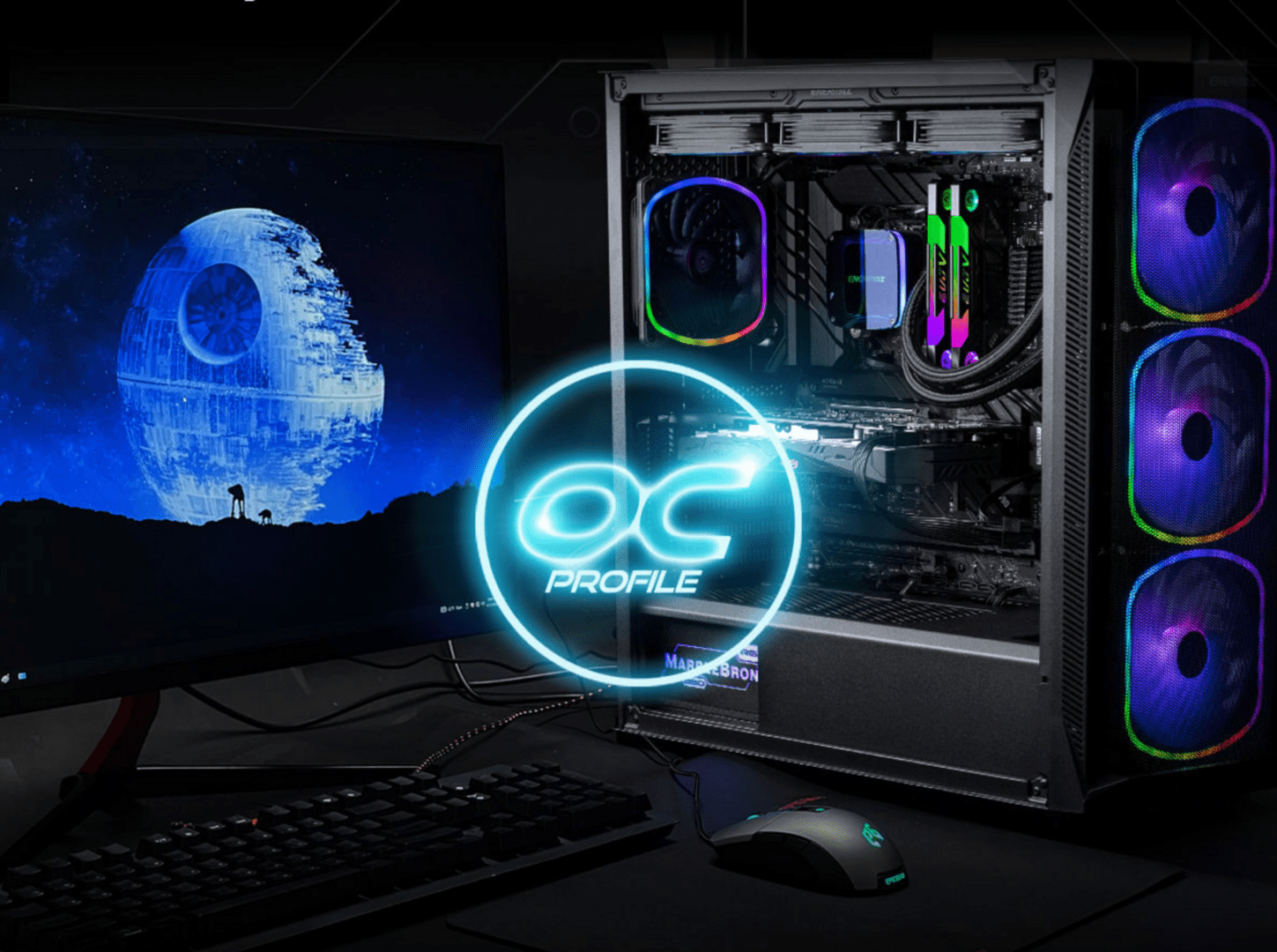 GeIL has not yet given any information on the availability and prices of its new DDR5 memory kits. 32 GB DDR5-4800 currently ranges in price from 180 to 240 euros, while at least 520 euros are called for 32 GB DDR5-6600. The EVO V DDR5 Series won't be a bargain either.