Anker now has a 10-in-1 docking station, which doesn't just give you extra USB ports. Thanks to the support of Multi-Stream Transport, you can send multiple video signals over a single connection. But since this is about a single USB-C cable, there are limitations to the bandwidth. The resolution of your screen determines the refresh rate. For example, you can only use a 4K monitor at 30Hz. A second monitor at 2K resolution can run at 50Hz or 60Hz. The accessory measures 18 by 7.5 cm and is still easy to carry in a bag.
Technically, the M1 Macs can only handle one external monitor, so this could be a good solution for people who need more screens to see their work. However, the contents of your screen should not be too é be dynamic. Giant spreadsheets are fine, but gaming on multiple displays can be a no-go due to the low bandwidth.
You get two HDMI ports and a DisplayPort connection with the Anker 563. In addition, there is a USB-c Power Delivery port that supplies 100 Watts to the computers. The other two USB ports deliver 5 Gbps download speeds: one is a USB-C port of up to 30 Watts and the other a USB-A port of 7.5 Watts.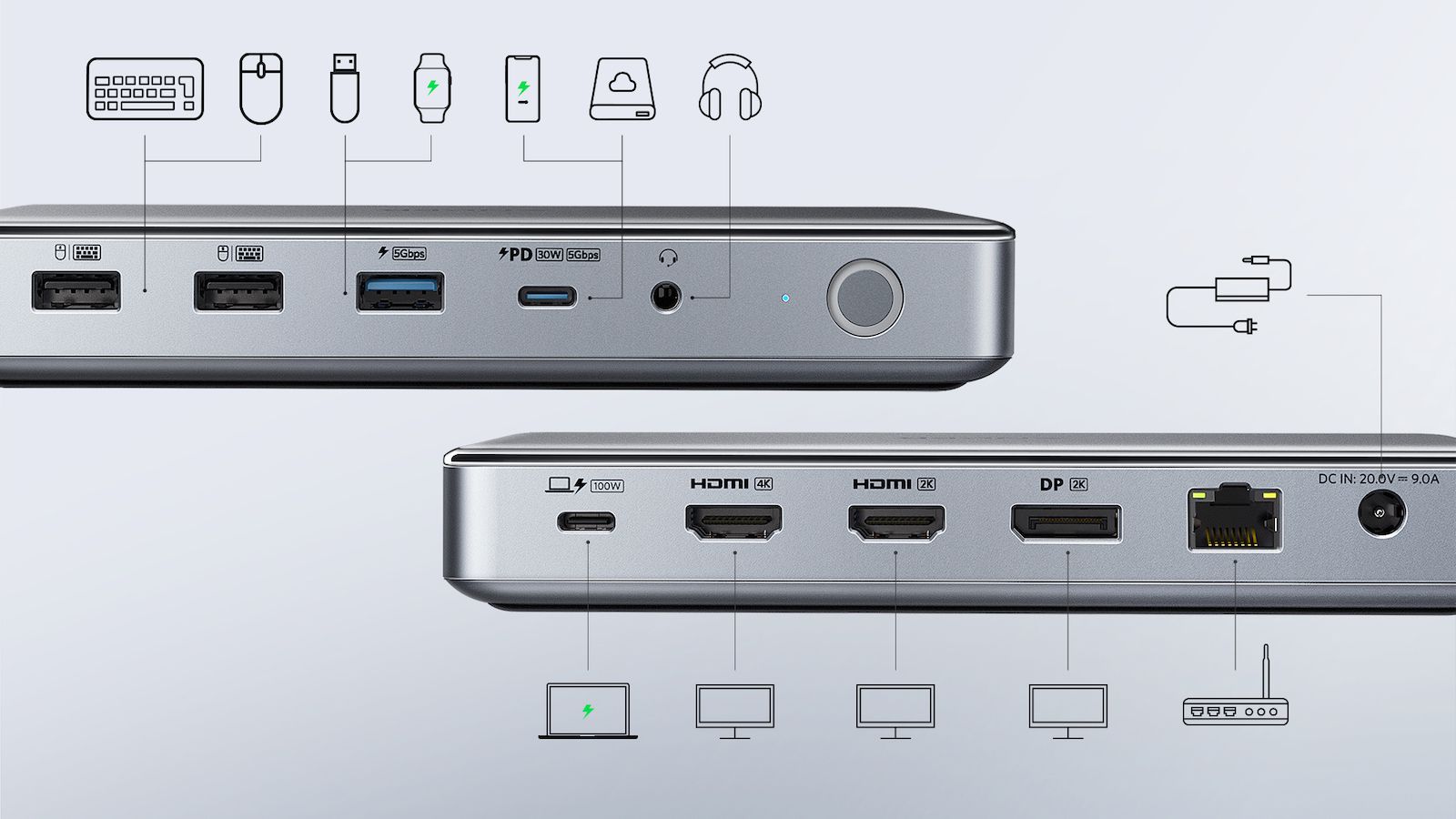 In addition, there are two USB-a 2.0 ports for simple accessories such as a mouse and keyboard. With a Gigabit Ethernet port and an AUX input/output you are fully equipped. To keep all this running you need to connect a 180 Watt power adapter. It costs around $250 through the manufacturer and Amazon.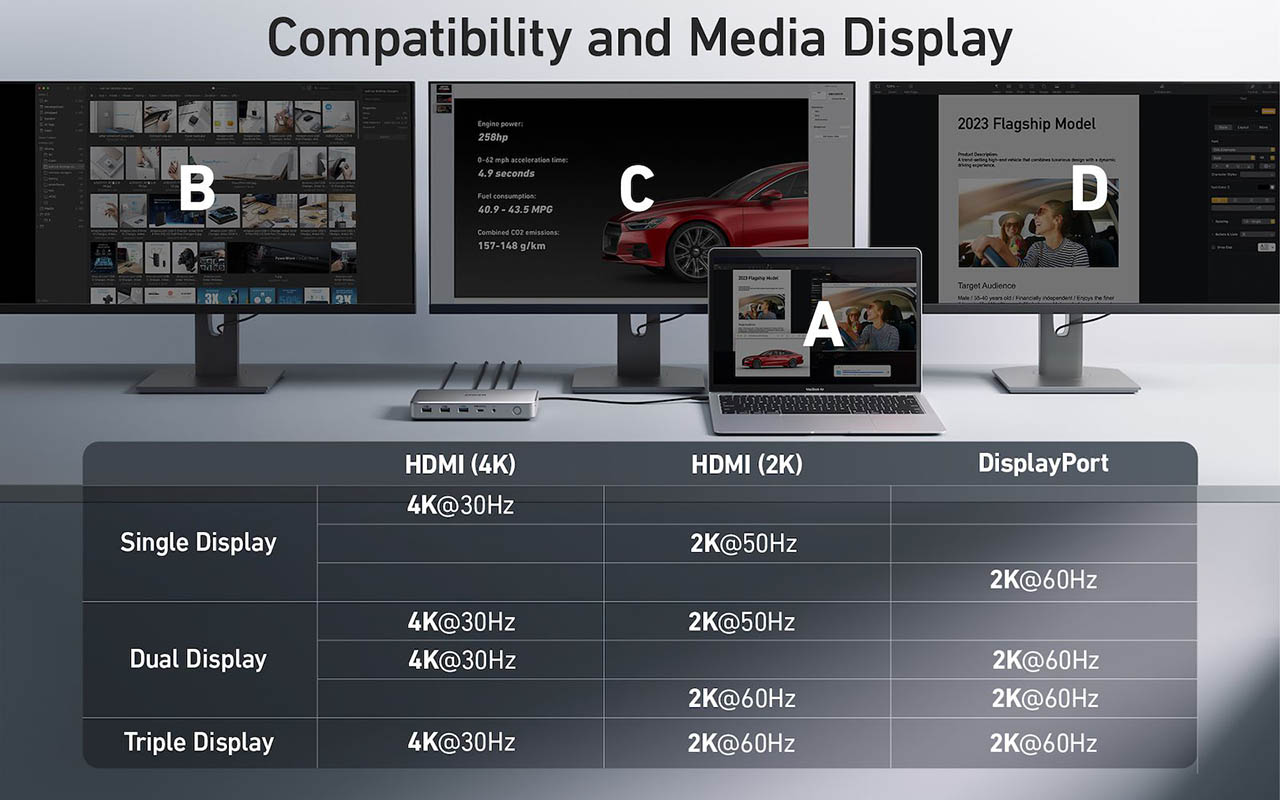 Anker has also put other accessories for sale. There is now the new MagSafe battery Anker MagGo 633 with a capacity of 10,000 mAh. This gives you twice as much capacity as the previous MagSafe batteries from Anker (622 and 521). The 633 has a fold-out foot on the back, so you can make video calls, watch videos or do something else while charging. This can be done in two directions: portrait or landscape. The battery has a USB-C and a USB-A port. It costs €80 in white. Anker has also announced a new £2,000+ Nebula Cosmos Laser 4K Projector and a 100 Watt Anker 736 GaN charger in white. The earlier variant in black was sold out immediately upon publication.