This summer, Apple will test tvOS 16 with developers and public testers, but there is another version that can be tested: tvOS 15.6. Since this is already the sixth subversion of tvOS 15, we do not expect any new visible improvements. It is therefore probably only about some improvements and fixes behind the scenes, with or without improved security. The coming period will show exactly what has been updated.
Latest tvOS 15.6 beta
tvOS 15.6 Beta 1
May 12, 2022< /b> – The first beta of tvOS 15.6 is ready for testers with build number 19M5027c. If we've discovered anything else, we'll let you know in this article. If you have discovered something yourself, please let us know.
At the same time, the first beta of HomePod software update 15.6 is also available to developers. The HomePod software versions are based on tvOS. This beta is available by invitation only to testers with a HomePod.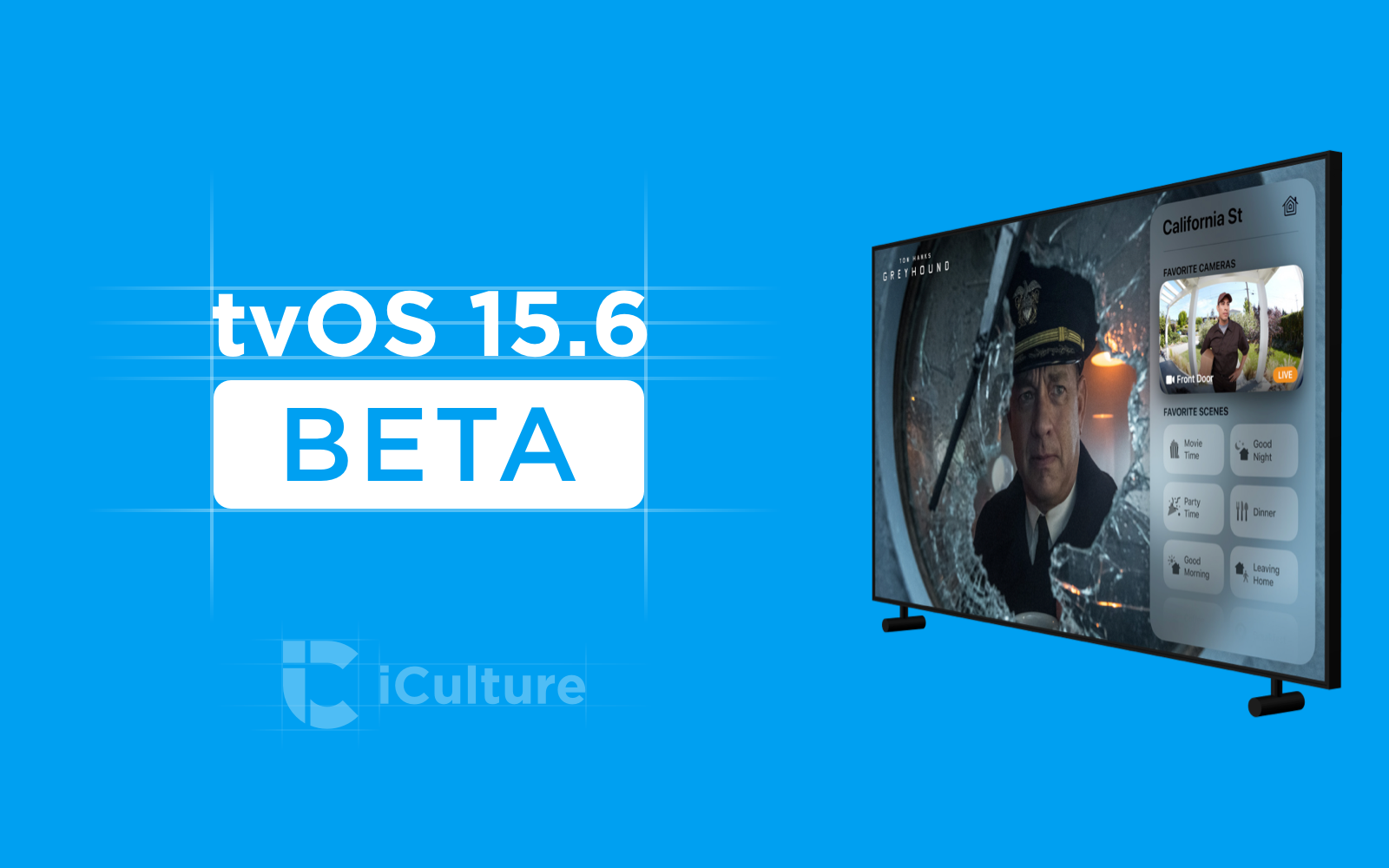 tvOS 15.6 beta download
If you are a developer, you can download the necessary beta profile from the developer website and then install the beta. The tvOS 15.6 beta download is available for the Apple TV HD (formerly Apple TV 4) and Apple TV 4K. If you have previously installed betas of tvOS 15, the beta usually appears on your Apple TV. Public testers can sign up directly via the Apple TV (Settings > System > Get beta updates).
Note:these betas are only intended for developers and public testers and are not suitable for use on devices that you use every day.
Timeline tvOS 15.6 beta
Below is a timeline of the tvOS 15.6 betas:
tvOS 15.6 beta 1: May 18, 2022 (released; build number 19M5027c)
tvOS 15.6 final: June/July 2022
About tvOS 15.6
This sixth update to tvOS 15 will follow along with other updates from Apple devices. We don't expect any new features in version 15.6, as they are rarely added to tvOS over the course of the year. We expect the final version of tvOS 15.6 in June or July.
About testing betas
When testing betas you can often run into problems . First of all, not all functions are usually available immediately, but they are added and expanded during the test period. You may also suffer from crashes or some apps may not yet work properly. So keep this in mind if you decide to test an iOS update. It is therefore not recommended to install a beta on a device that you use every day, because there can still be many problems in the beta.
This article will be published again and again with new betas, whereby we update the newly added features. In addition, reactions can also be cleaned more strictly than you are used to from us. This way we prevent you from having to fight your way through dozens of outdated responses from a few weeks ago.